Ricoh KR-5 Overview: A Versatile K-Mount Film Camera
Last Updated on November 6, 2023
The Ricoh KR-5 is a 35mm film SLR camera manufactured by Ricoh that accepts Pentax's K mount lenses. It was introduced in 1978 and is known in some markets as the Ricoh XR500.
This camera, designed to offer an affordable price, is entirely mechanical and manual, which means it does not require batteries for operation, except for the light meter, which is powered by two LR44 batteries, which are affordable and long-lasting.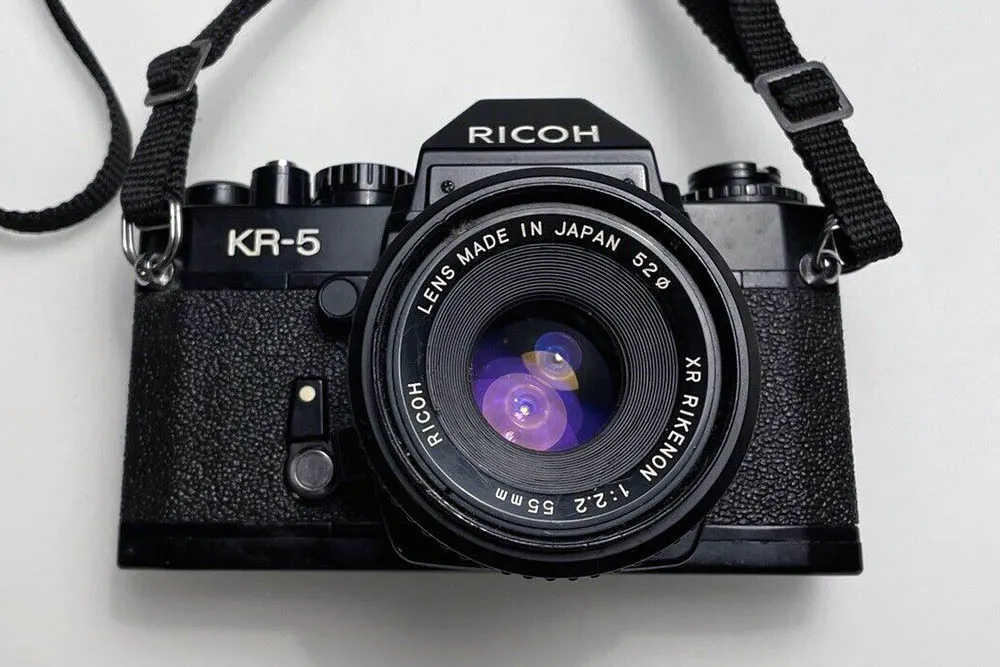 Ricoh KR-5 Specs
| | |
| --- | --- |
| Year Release | 1978 |
| Camera Type | 35mm Film SLR |
| Lens Mount | K-Mount (Pentax) |
| Other Names | Ricoh XR500 |
| Power Source | Fully Mechanical and Manual |
| Light Meter Power Source | Requires two LR44 batteries |
| Standard Lens | Riconar 50mm f/2.2 |
| Shutter Speed Range | 1/8 to 1/500 seconds, including B |
| Flash Synchronization | 1/60 seconds |
| Timer | 10-second delay timer |
| Focus System | Microprism ring and split-image focus |
| Flash Shoe | Yes, for electronic flashes |
| Film Sensitivity | Adjustable using the ASA selector |
| Shutter | Metal blade shutter |
Features
The camera comes with a standard Riconar 50mm f/2.2 lens and offers a range of shutter speeds from 1/8 to 1/500 seconds, including a long exposure (B) option and flash synchronization at 1/60 seconds. It also features a 10-second delay timer.
The camera's focusing system is based on the well-known microprism and split-image ring system in the viewfinder, which is located in the center of the viewfinder or focus screen. It has a flash shoe for using electronic flashes and the ability to adjust the film roll sensitivity on the ASA selector. It has a metal blade shutter, something that would only become a standard in high-end SLRs at that time.
Despite the lack of certain features such as a depth of field preview button and a direct number display window in the viewfinder, the camera is easy to use. To activate the light meter and unlock the shutter, you only need to pull the advance lever away from the body.
Additionally, the Ricoh KR-5 includes a rewind button that prevents the film from being exposed to light. It is a suitable choice for both beginners in photography and users who already have Pentax mount lenses. Its attractive design and lightweight make this camera a personalized choice based on user preferences.
Ricoh KR-5 Photos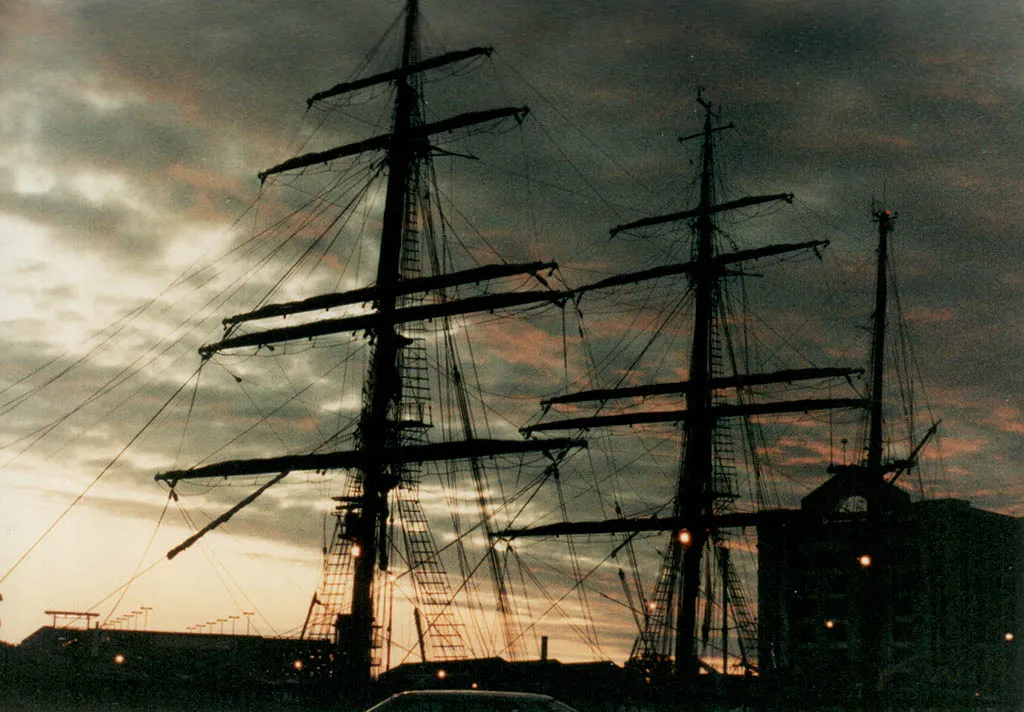 The Ricoh KR-5 is a simple yet practical camera capable of mounting Pentax lenses, making it a good alternative if you already own lenses with this mount. It is ideal for beginners or any enthusiast who is getting into this system (K). It has a solid body and good construction, so it cannot be compared to other cameras with similar features made of cheap materials, such as the Vivitar v2000.