The Incredible Panoramic Holga 135 Pan – Review
Last Updated on September 6, 2022
The Panoramic Holga 135 or Holga 135 Pan is a camera that despite its limitations manages to move and above all it can be very fun to shoot.
There is not much information available on the internet about panoramic cameras of this type, that is why in this post we have put ourselves on the mission of being able to expand the analysis towards this type of cameras.
So let's get into the review of this fantastic camera.
Background of panoramic film format
The first is a fake panoramic photo-a simple crop of 35mm negatives, so only the 18mm center is used. Some toy cameras (such as Ansco Pix Panorama) work this way, as shown below.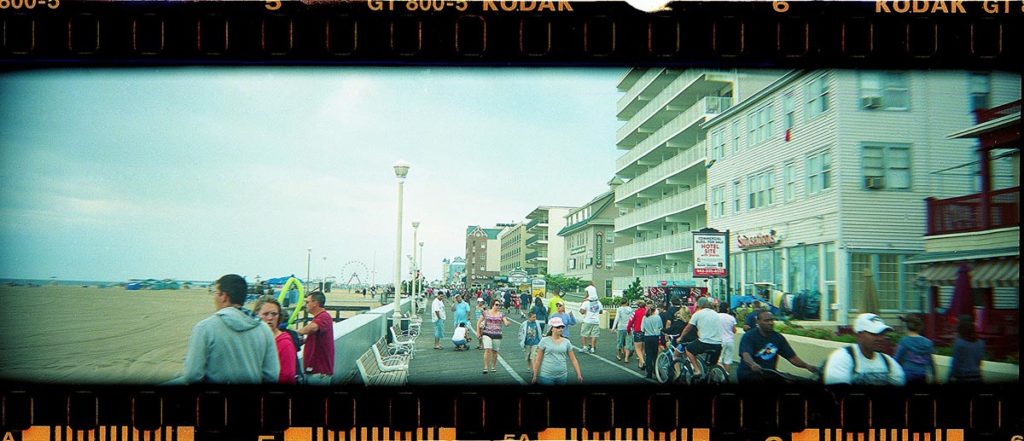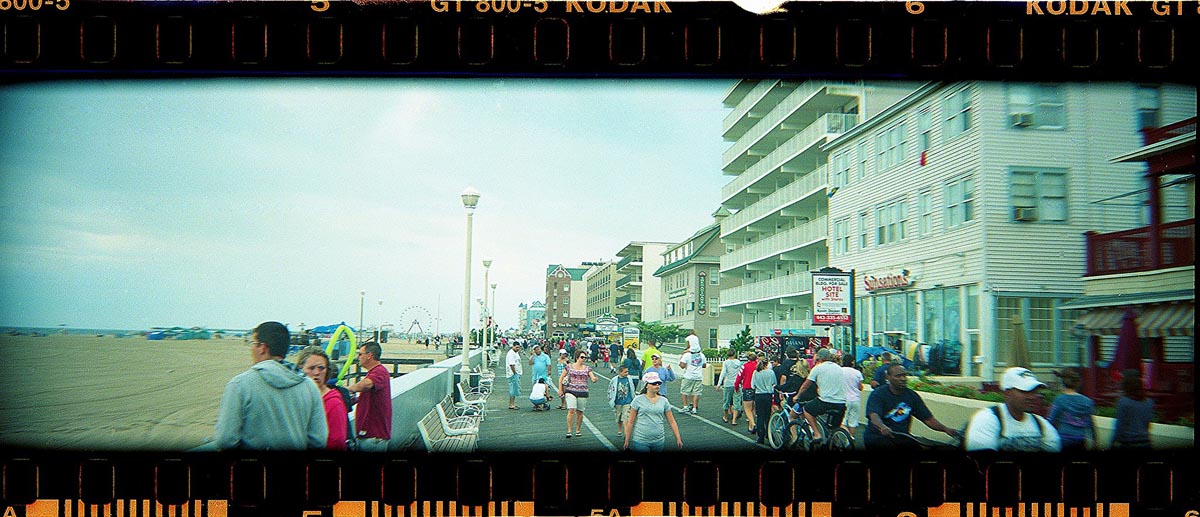 You can use a special back and mask to run 35 mm on a regular Holga. It's basically a 24 x 58mm negative film. The camera needs to be turned on in the dark to rewind the film.
Achievable, but not the best solution. A few years ago, there was more discussion about the Holga 135 Pan and others panoramic film cameras in this matter.
In addition to becoming a kind of new panoramic camera on the market, one of the most eye-catching things was that it used 35mm film and was displayed on it. The format cut is 24 x 72 mm. But let's continue to understand in detail what else it has.
The Panoramic Holga 135 Specs
The camera is equipped with 2 lenses: a 55mm f/8 lens and a pinhole lens with an aperture of f/200. The fact that the lens can be removed provides a lot of fun for the experiment.
As a panoramic camera, the lens may not sound very angled, but of course it is in this format. The lens has a typical Holga zone focus icon. There is also a flash, a wide-angle viewfinder, close to the field of view of the lens.
The shutter button has a plug for the standard threaded release cable. The toothed film pusher is easy to use and has a film counter. You can take two exposures, so unless you want multiple exposures, make sure to advance the film after each shot. The shutter speed is approximately 1/100 second. There is also a bulb mode for long exposures.
The instructions say to use 400 ISO film. Considering the shutter speed, I think it is safe to shoot at ISO 100 or 200 on a sunny day.
As we will see in the next photo, the film used is on a color film, the Klick 100 (100 ISO). Since this is a panoramic camera, it is best to use it on a tripod and make sure the camera is level.


However, it is Holga, so we can imagine people photographing it in many ways. If you use a pinhole lens, you must use a tripod and cable release. It is recommended to use the ISO 400 film pinhole exposure time on the back of the camera. This is a useful feature.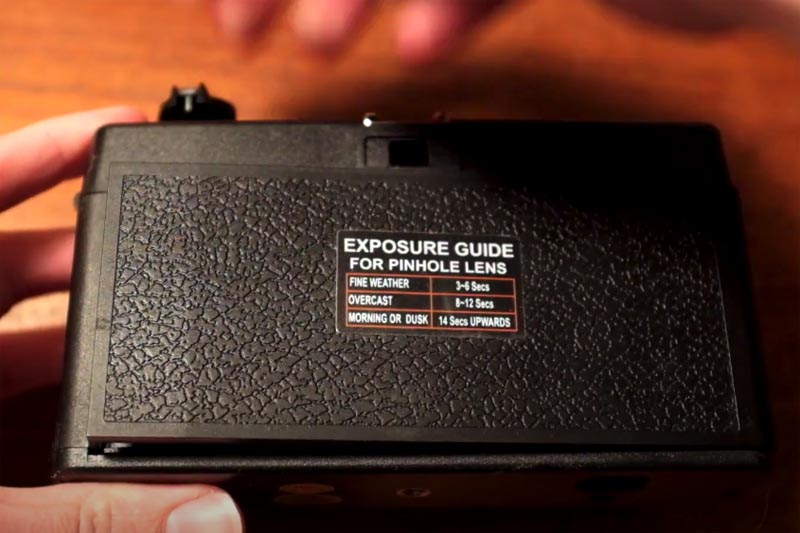 First impressions of the Holga 135 Pan
Holga 135Pan is not a Hasselblad X-Pan, nor will it. It is a Holga lens, so you should expect the lens aberrations, flare, soft focus and vignetting of a 55mm lens. The use of this camera is as simple as Holga 135BC or any other simple camera.
We think it is actually well done, it is really strong enough for typical use, once you get used to how to use the camera, you will find that it works perfectly. However, when you want a normal shutter speed, make sure that the shutter is not set to "B" and remember to check the focus ring.
If you are not careful, setting B is easy. It can be said that the result will be very satisfactory. It is not possible to take panoramic images for all reasons or circumstances, but once you have used it to shoot a few movies, this situation will become clear.
Results that can be obtained with a panoramic toy camera

Some double exposures, some overexposures and strange exposures are some results that can be obtained at the beginning of the test.
There is no right or wrong of the camera. In many cases, you only need to simply operate, because many times we will see that the camera can respond randomly.
However, you may already know this, and for you, it may not only be a disadvantage, but also a way to achieve a different approach in the field of photography.
Pinhole photography in the same camera


Although many people dedicated to this type of photography have their own cameras and "lenses", and can choose cameras that also provide the other features mentioned above, it is still very valuable.
The pinhole lens is an endless source of experiments, and the interesting thing is that we can choose to use it. After getting used to the camera, it will take some time to get an accurate viewfinder. The advantage of this camera is that you can shoot from pinhole or normal, just change the lens and just tighten it.
We think this price may dissatisfy or discourage many people. But seriously, who else is currently making such a camera? This is a small market, Holga did it, which is commendable.
With the closure of Holga, prices may start to soar, but there is no doubt that this is an interesting camera worthy of our collection.
We leave you this video where these experts talk a little about the Holga 135 Pan and other cameras from minute 10:00.