Kodak film inside FujiFilm disposable cameras?
Last Updated on September 6, 2022
Apparently the latest disposable cameras from FujiFilm are bringing Kodak films, this has 2 explanations.
FujiFilm using Kodak film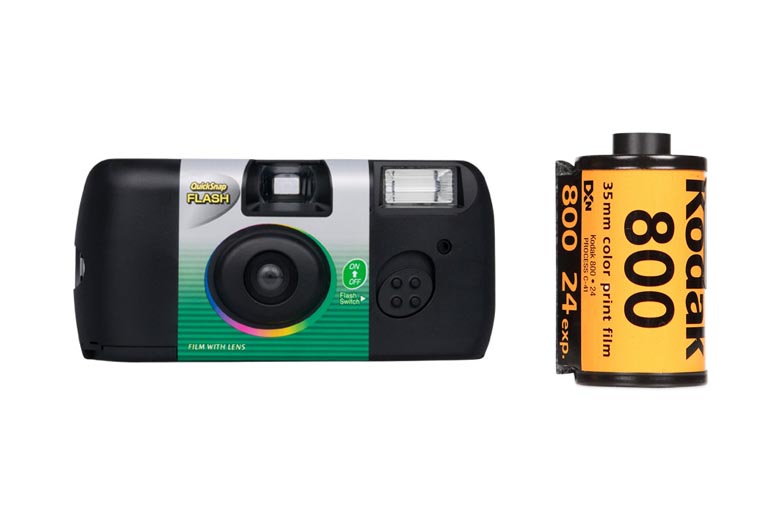 The first explanation regarding why the latest Fuji cameras have Kodak films has to do with the fact that FujiFilm has initially discontinued or limited its film production line.
We no longer have the Fuji Superia available, which was a part of the supplies that met the demand to equip them in the FujiFilm Quicksnap line.
Apparently Fuji's new supplier would be a distributor of some kind of film from the Kodak line. Probably Kodak Ultramax, which is the film that has the ISO speed that these types of cameras usually have (iso 400, 800).
Rather than seem controversial, the subject is above all curious. Since we cannot deny that at this point the large producers of photographic equipment are more focused on producing products that have a more scalable profitability at a massive level.
Leaving products that have no growth, or at least not enough to be considered profitable. We cannot know that, we can only guess, only FujiFilm knows why it makes the decisions it makes.
So although it may seem curious that FujiFilm ends up using Kodak films it is partly predictable, since it may be more profitable for FujiFilm to outsource to third-party services than to produce them.
And these third parties are smaller companies that are dividing up the old production lines of Kodak, FujiFilm itself, Agfa and others.