The New Mini Instant Camera Polaroid Go
Last Updated on September 6, 2022
Polaroid has just launched the mini instant camera, the Polaroid Go, which is a totally new format in Polaroid's line of instant cameras.
Together with this new reduced concept, the Polaroid Go camera becomes the smallest instant film camera in the world.
We already talked last week that Polaroid had launched a new film for their 600 format cameras, and today they surprise us with this new.
Polaroid Go specs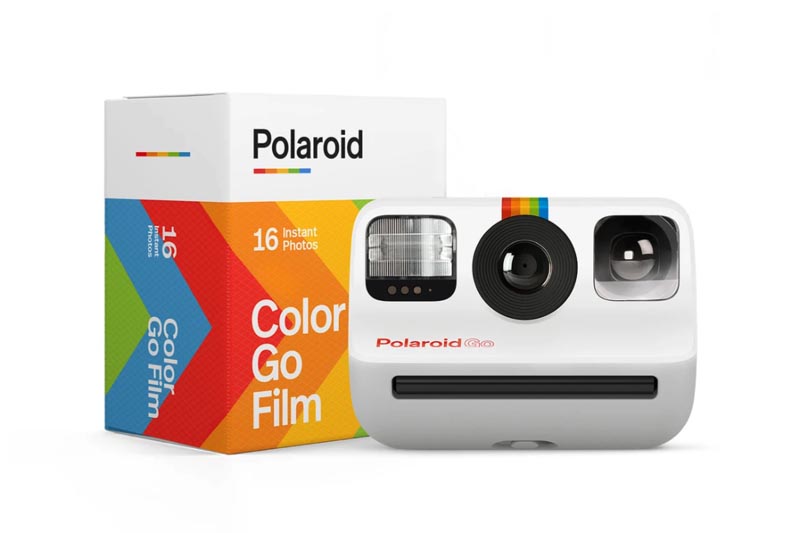 Its dimensions are 3.3 inches wide by 2.4 inches high (104 x 84 x 61mm), accompanied by a new film that has dimensions of 1.8 inches per side (54mm square) a significant difference to the traditional 88mm square frame.
The camera is constructed of polycarbonate abs plastic, has a 35mm lens (approximately) with an f / 12-22 aperture, with a shutter speed that ranges from 30 seconds to 1/125 secs.
This new film format contains 8 frames per pack, and the camera will be able to shoot 15 times per pack with its internal rechargeable battery. Which makes a big difference from the classic Polaroid format, where the battery is in the cartridge itself and not in the camera.
Polaroid Go camera release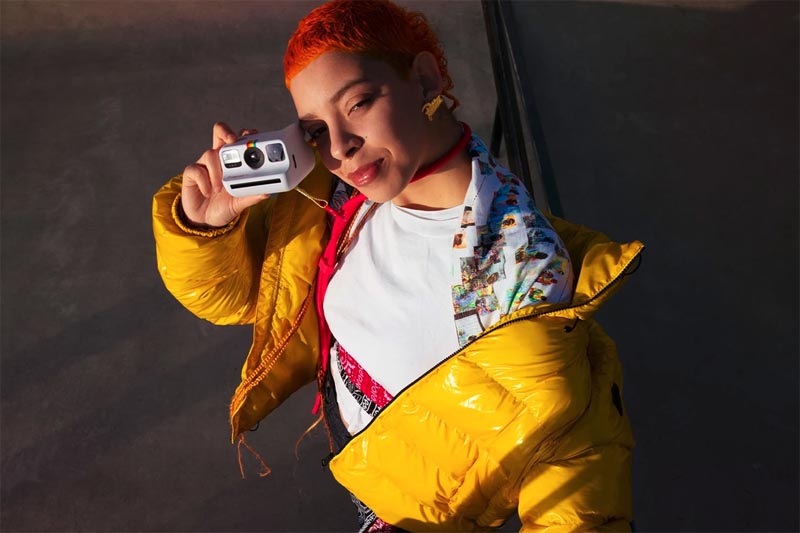 It is currently only available in pre-order, which opens as of April 27, 2021, and will be €135 (US$ 162, £ 116, or AU $ 210) through its website.
The film on the other hand will cost approximately $ US20 and will include 2 packs of 8 prints each. Those that will result in 16 photos for this price.
In short we are talking about an ultra compact camera that is about half the size of a normal 600 format Polaroid.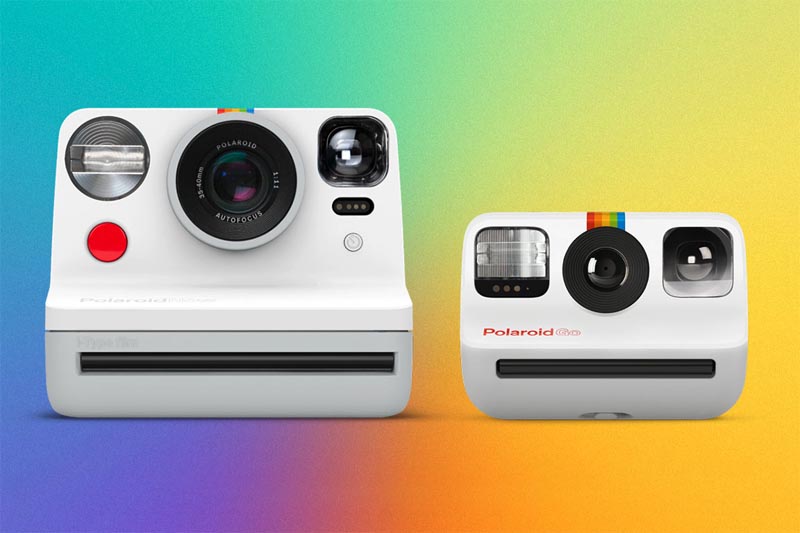 What makes it a format that can become very popular, since shooting with this instant camera would be cheaper than shooting with a conventional instant camera.
It may be a product that can be targeted to compete with the Fujifilm Instax Square SQ1, which is cheaper to shoot than a classic 600-format Polaroid.
The strengths of the Polaroid Go will be its price, its size, the availability of being able to charge itself and in addition to being able to take long exposures and having a self-timer.