What Kind Of Batteries Do Film Cameras Use?
Last Updated on August 11, 2023

The most used batteries in film cameras since the late 70's are; The LR44, CR123a, CR2, CR5 and AA. In older cameras, mercury cell batteries were the most used.
The use of mercury or cadmium batteries such as the PX625 was displaced by alkaline, lithium and silver batteries. This due to the high toxicity that they meant to the environment. The 1.5v LR44 became the standard for most cameras in the 1970's.
The LR44 Analog Camera Standard Battery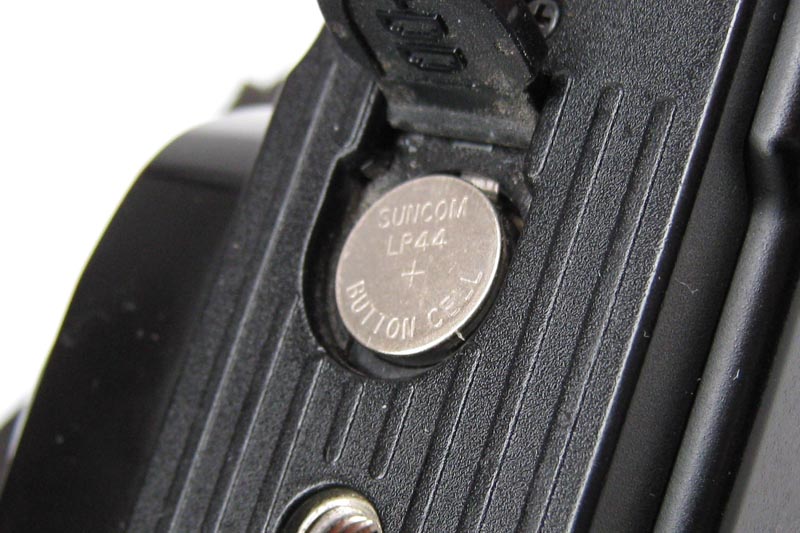 It is known as the "watch battery", button battery or coin battery, since it is used in a large number of consumer electronics such as watches, calculators and of course cameras.
The use of lithium for camera batteries became a standard after the abandonment of mercury. Note that missing batteries do not replace their use in old cameras made for mercury batteries, a better candidate includes the zinc-air batteries that we will see later.
It should be noted that the use of this battery had its peak in the era prior to the advent of autofocus, since only its use was intended to measure light and make shooting speed calculations for Av or Program mode (as in the case of Canon "A" model SLR cameras).
In the 1980s, the use of more energy was imperative in cameras that were already adopting modern automations such as autofocus and motor-driven film dragging. That is why there were LR44 x 4 batteries, also called 4LR44, which were basically 4 LR44 batteries in one body. It is used in cameras like the Canon AE-1.
Eventually battery and camera manufacturers introduced more advanced and higher capacity models such as the CR123a and 2CR5 series.
LR44 batteries are equivalent to the following models: SR44, CR44, L1154H, 1166 A, AG13, A613, AG14, AG-14, G13 A, G13-A, 157, 303, 357, A76, GDA76, GP76 A, 208 – 904, A-76, CA18, CA19.
What Cameras Use LR44 / SR44 Batteries?
The most popular cameras that use LR44 battery are:
| Brand | Model |
| --- | --- |
| Canon | A-1, AE-1 Program (4LR44) |
| Nikon | F2, F3, FA, FM FM2, FM2N, FG |
| Minolta | XD11, X-700, XG-1, HI-Matic F |
| Pentax | K1000, MX, Super Program, Program Plus |
| Leica | R4 |
| Fujica | AX-5, ST 605, ST 601, ST 705, AZ-1 and More |
| Mamiya | ZE-X |
| Konica | FP-1 |
| Olympus | OM-2, OM-2S, OM-4, OM-10 |
| Contax | 159MM |
What Cameras Use Mercury Batteries?
The most popular cameras that use mercury batteries like the 1.35v PX625 (also known as PX13) are:
Brand
Model
Bronica
C2 and S2
Canon
FT, FTb, FTbn, FT-QL
TX, TLb
EF, F1, Ex
Demi (17 and EE 17)
Canonet (QL17, QL19, 19E, 25, 19E, New QL17, New QL17L, New QL19, New 28, G-III 17 and G-III 19)
A35F
Fujica
35FS
35GP
V2
Kiev
60 TTL
Konica
AutoReflex (T4, TC, Autorex)
Auto (S, S1.6, S2, S261 meter)
EE-Matic
EE-Matic Deluxe (F, FM)
c35 and c35 Flashmatic
Leica
Leicaflex SL/SL2/SL-MOT/SL2-MOT, CL, M5
Minolta
SRT (100, 101, 200, 201, 202)
SR (1, 7, 7V, 100, 102, 200, 201, 202)
AL-F, AL-E
Autopack 700
Himatic (7, 7s, 9, 11)
Minox
110S
Miranda
Sensorex
Automex (II and III)
F and FM
Nikon
F, FTn, FT, T and Tn
Nikkormat or Nikomat (FT, FTn, FT2)
Olympus
35 series (35DC, 35LC, 35RC, 35RD, 35SC, 35SP, 35SPN, 35UC)
EED
Pen FT, FTL
M-1
OM-1, OM-1MD, OM-1n
Praktica
TL, TL1000, Super TL/TL2/TL3, LTL, LTL3, MTL3, MTL5, Praktica 66 meter, Prakticamat
Rollei
35, 35S, 35T
35 Classic, A26, 126, XF35
Rolleiflex SL (35, 35M, 26)
Topcon
RE Super, Super DM, 135EE
Vivitar
35EE, 35EF and 35ES
Voigtländer
VF101 and VS1
Yashica
MAT (124 and 124G)
Y12, Y24
Half 14
Lynx 14/5000
Ministar 700D
Penta (J3, J4, J5, J7)
Zeiss Ikon
Contaflex 126/SLF
Contarex (Super and Super BC)
Icarex (35S, 35CS)
SL706
Zenit
Zenit TTL
Zenit (16, 18, 19)
Zenit Avtomat
Zenit AM
Zenit APK
Mercury batteries are no longer used today, however there are alternatives that we will see below that can help you solve the usage problem.
Alternative To Mercury Batteries In Film Cameras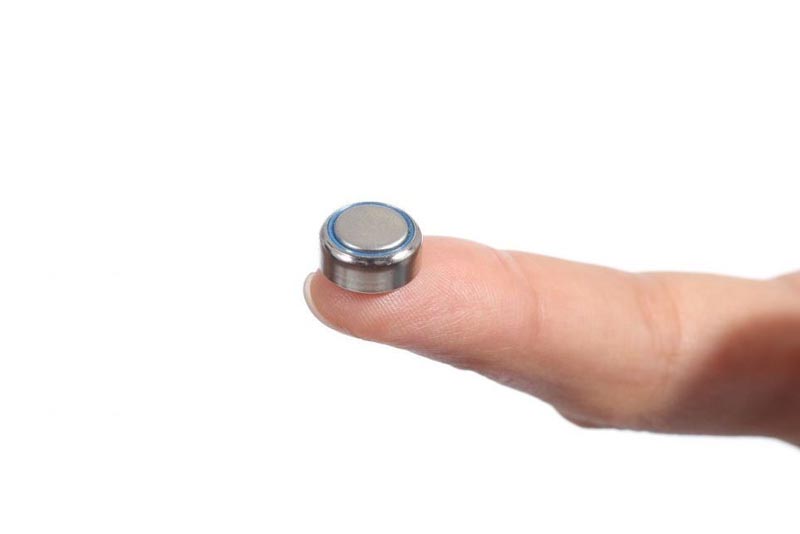 Zinc-air "wein cell" button batteries are the best batteries to replace 1.35v mercury batteries like the PX625. The only drawback that we can find in this type of batteries is that their duration can be very short, which will make you have to change them very frequently.
If you want to extend the life of the Zinc-air batteries, what you should do is remove them when you are not using the camera. Which of course can be a bit tedious.
Modern Film Camera Batteries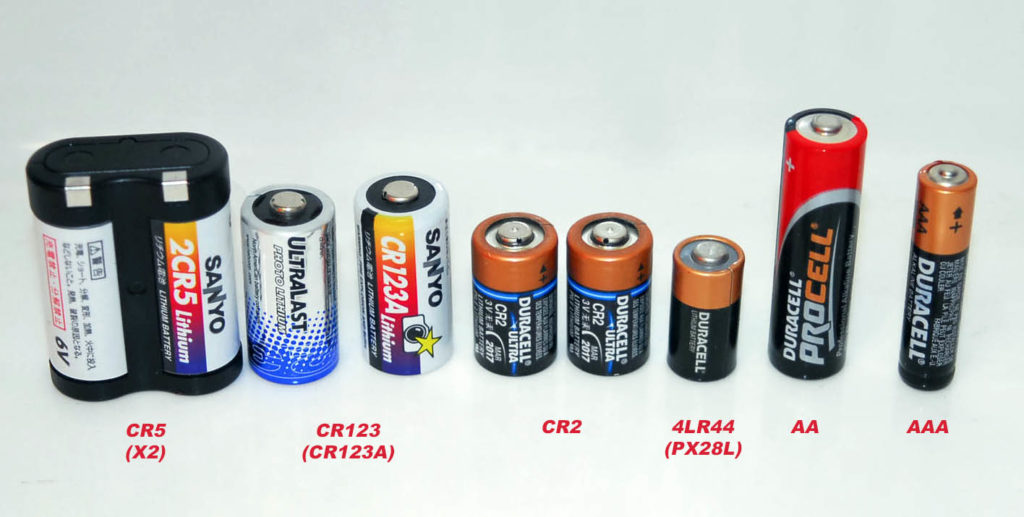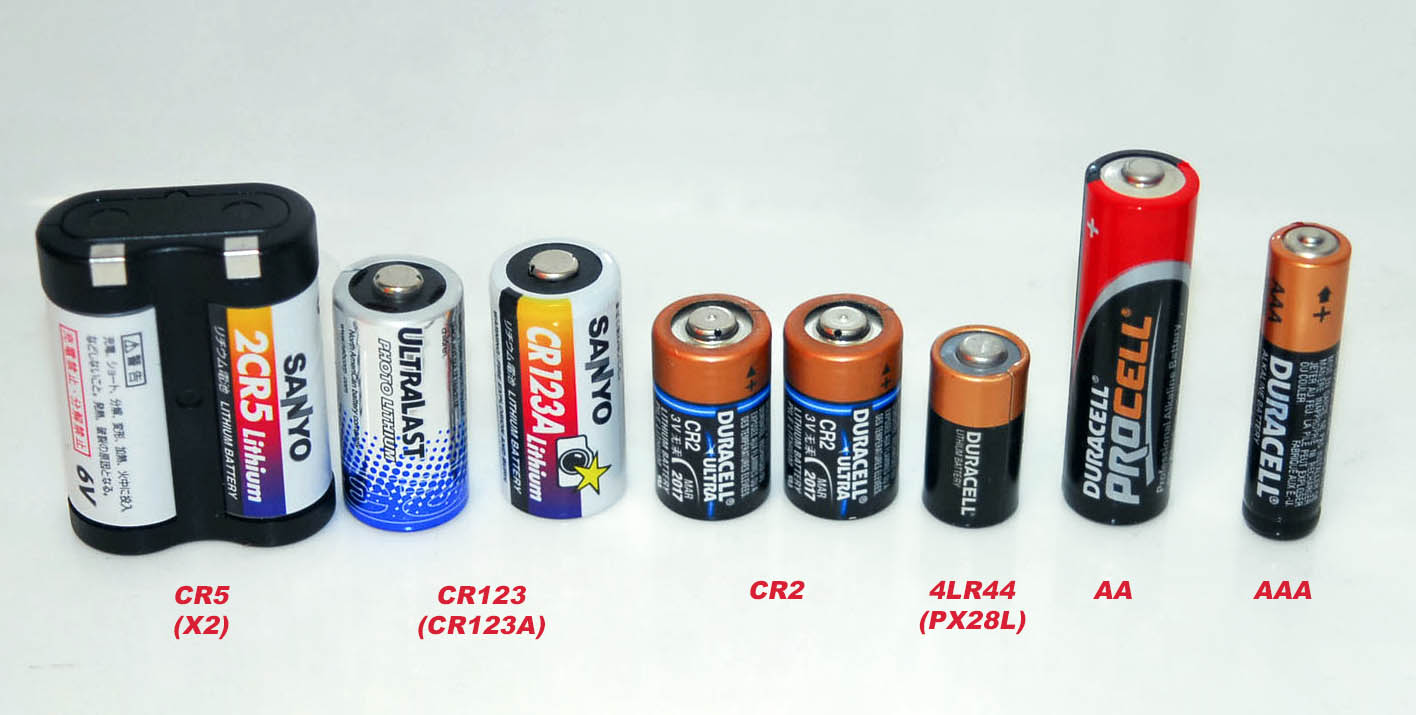 Modern film cameras mostly use batteries like CR123, CR5 and the popular AA batteries.
CR123 Batteries
The CR123 / A, which is also equivalent to the CR17345, is a 3V lithium manganese dioxide battery that is characterized by its durability and is popularly used in reflex and compact film cameras such as the Nikon f80 and Olympus Stylus Epic.
CR2 BATTERIES
It is a 3v lithium battery used in a variety of film cameras. The entry-level Canon EOS film cameras are the best known for using this type of battery.
2CR5 BATTERIES
Also found as 2CR5M, 5032LC, DL245, DL345, EL2CR5, KL2CR5, EL2CR5BP, RL2CR5. It is a lithium battery formed by two CR123 cylinders that result in 6v, it is used in cameras that require great power, such as the high-end Canon EOS film cameras line.