Minolta XD-11 Review: Another innovation from the 70's
Last Updated on April 20, 2023

In this Minolta XD-11 review (XD-7, XD) we are going to look in detail at all its relevant aspects that led this camera to make history in the world of photography.
There is much talk about the range to which a camera belongs, but it goes without saying that the class of a camera is determined by the brand itself under commercial concepts, so a camera brand range does not determine "how professional" a camera can be.
We are out of that debate, but we will start by saying that the Minolta XD-11 is an interesting camera from a technological and marketing point of view. Minolta knew how to dominate the mid range market and has always pushed others to follow suit. Let's go from there.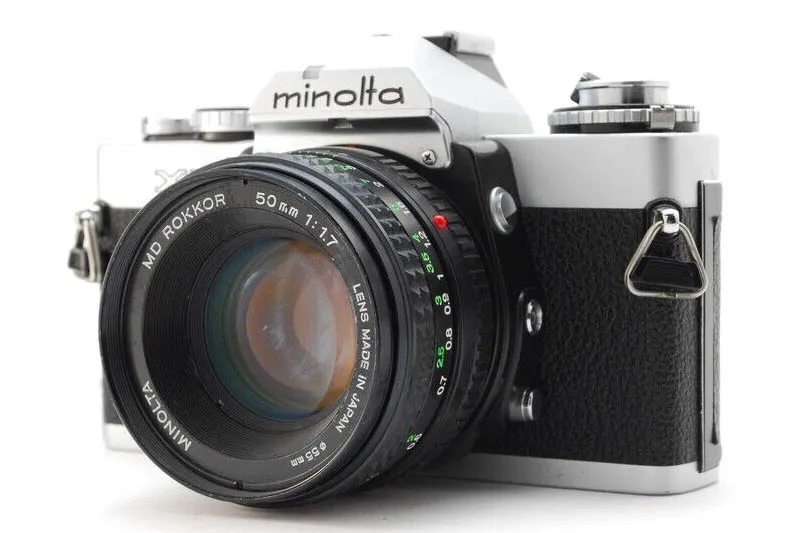 Minolta XD-11 full specs
| | |
| --- | --- |
| Year Release: | 1977 |
| Known as: | XD-11 (america), XD-7 (europe), XD (japan) |
| Camera type: | SLR (Single lens reflex) |
| Finish: | Chrome and Black |
| Film type: | 135 (35mm) |
| Mount: | Minolta MD bayonet |
| Standard lens: | MD-Rokkor 50 mm f/1.7 (6 elements in 5 groups) |
| Shutter type: | Electronic vertical focal-plane |
| Shutter speed: | 1 – 1/1000 sec, B. |
| Backup speed: | 1/100 sec, "O" mode, fully mechanical |
| Flash sync: | 1/100 sec |
| Film transport: | Rapid wind lever, frame counter |
| Self timer: | Mechanical action, 10 sec delay |
| ISO Range: | 12-3200 |
| Metering: | Silicon photodiode, TTL, center-weighted, EV 1 to EV 18 |
| Auto modes: | Aperture priority (A) and shutter priority (S) |
| Battery: | 3V, either 2x LR44 / 2x SR44 or 1x CR-1 |
| Dimensions: | 136mm x 86mm x 51 mm |
| Weight: | 560 gr. (without lens) |
Overview
The Minolta XD-11 (XD-7 in Europe and XD in Japan) is a 35mm SLR camera manufactured in 1977 for the semi-professional or advanced amateur sector, it was the first camera in history to incorporate speed priority mode (S) that today in day is a standard.
The XD-11 was the last of Minolta's SRL's to incorporate metal as a coating before going all plastic like the X700. It was considered an advanced camera for its time and gave additional prestige to the Japanese manufacturer.
Its most direct competitor was the Canon A-1, released a year later (1978), which incorporated "Program" mode for the first time, which was what Canon called the fully automatic mode.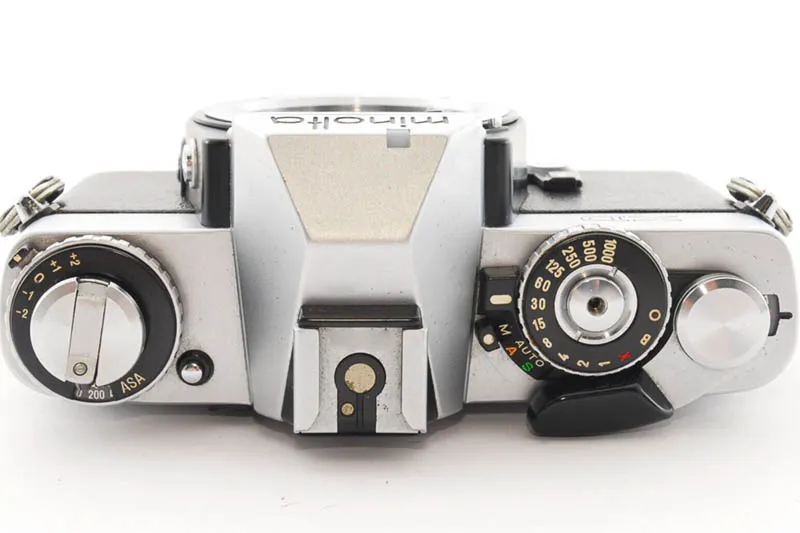 And although the automatic modes at that time were considered more for the consumer sector and not for professionals as such, over the years this would change, especially due to the imminent arrival of electronics in photographic equipment.
The truth is that Minolta had also been the first to break the stigma of automation in the professional class with the Minolta XK, which unlike its competitors (the Nikon F2 and Canon F-1) was the only one with an "Auto" mode (aperture priority). It wasn't until the early 80's that this would become the standard.
Metering
The XD-11 uses TTL metering with exposure compensation from -2 to +2, metering is center-weighted, and uses 2 LR44/SR44 batteries to perform the function. The measurement is simple but effective, and is clearly reflected in the viewfinder. The EV scale runs from EV 1 to EV 18, with an ISO range of 12 to 3200.
Viewfinder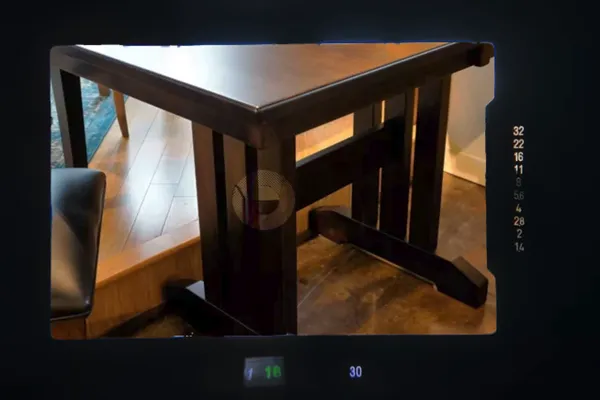 The viewfinder is one of the XD-11's best features, it's bright and provides 94% frame coverage, plus it has all the data you need to set the exposure from there. Even in automatic modes, the camera will tell you at all times what aperture you will be using (S) or what speed you need if you are in aperture priority mode (A).
The shutter
The shutter is made of metal blades with vertical movement and electronically activated, which means that for the camera to work at all its speeds it requires a battery. This is something normal and correct for a mid range camera, although the ideal will always be that it is completely mechanical (for me at least).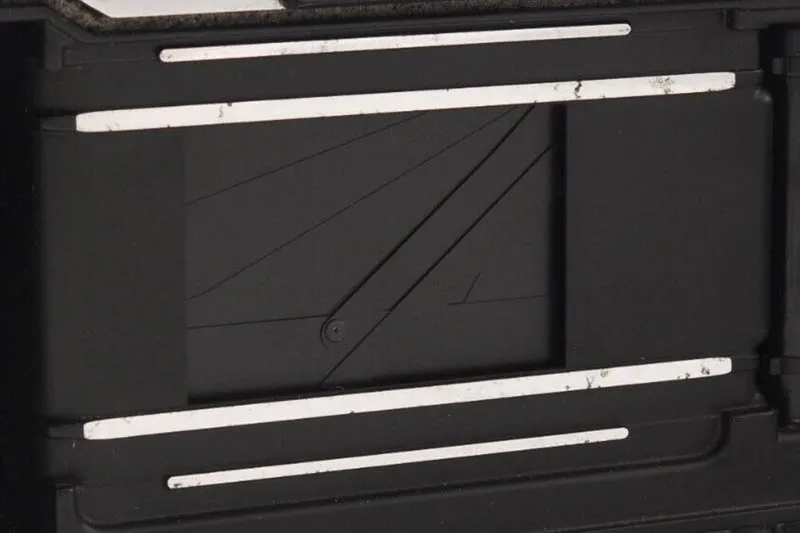 It has a mechanical backup mode (O) which works at 1/100 sec. Which is very good if for some reason you run out of batteries (which is not very frequent if you use these types of batteries since they easily last a whole year).
Lens
The standard lens on the Minolta XD11 is the 50mm f/1.7, a simple and efficient lens, it is one of Minolta's cheapest lenses. It belongs to the MC range, with support for TTL metering and automatic aperture of the diaphragm (most Minolta lenses have this support).
Something that is remarkable about Minolta lenses (with SR mount) is that they are very cheap, the value for money is excellent. There are real gems like the Rokkor-PF 58mm f/1.4, which, although it does not support automation, is a lens that produces very sharp images with excellent contrast. Better than many Nikon and Canon primes that cost small fortunes. You can find this one for up to $30, look.
Here is a very casual and honest review of this lens.
Price
Something outstanding about this camera, as we said, is its value for money, it is one of the best bargains on the market. The Minolta XD-11 is usually between $30-100 or more depending on the condition and if it comes with lens or any accessories.
The Minolta XD-11 is ahead of Pentax or Olympus cameras (not to mention the usual ones) and is literally half the price. A very underrated camera in my opinion.
Sample shots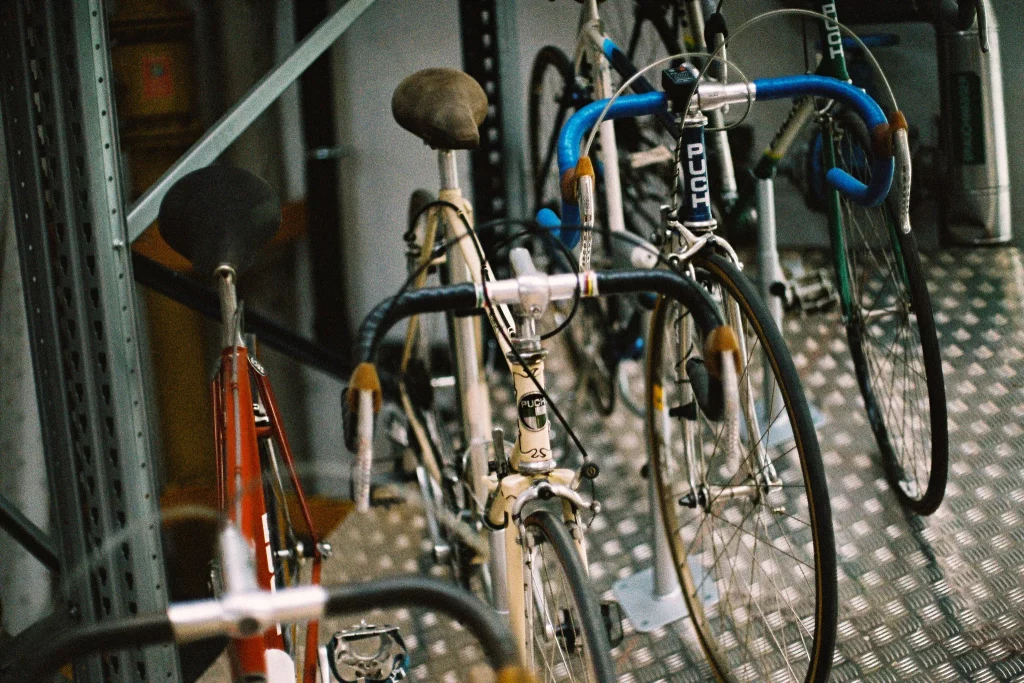 Final thoughts
Concluding with this review of the Minolta XD-11 we can say that it is a camera with a lot of potential in relation to the most popular models from other brands. It's an option worth considering not only for its price but also for the outstanding features it has. A shutter-priority, full-metal body with a high-quality shutter at a ridiculous price? There will be few out there who can cope with that.