In this article we will review the five best street photography film cameras that we consider to be the most influential and desired by photographers currently shooting on film.
1. Contax G2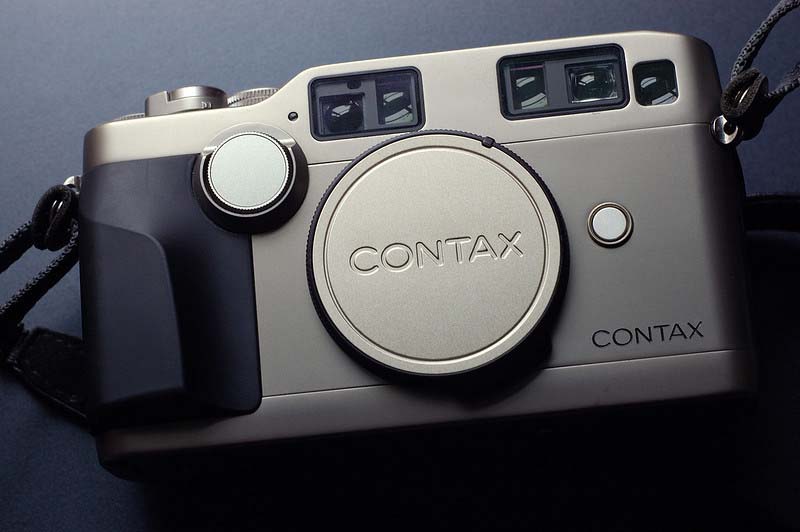 Contax comes to be a brand that planted its foundations in Germany at the beginning of the 20th century, although today the brand is owned by Kyocera from Japan, it continues to maintain its indisputable quality and is the direct competitor of Leica.
Although Contax, like Leica, maintains a classic line of design and brand prestige, the Contax G2 differs a lot from a Leica M6 or M7 in terms of the technological implement, it is a much more advanced camera in all aspects. Autofocus, very high shutter speeds, high-quality Zeiss lens lineup and use of TTL in flash sync.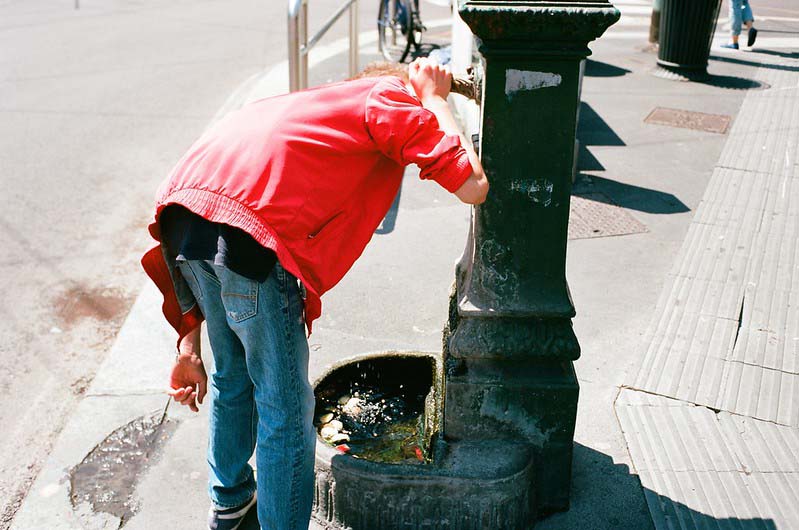 It is capable of shooting up to 4 fps continuously with a shutter speed of 1 / 4000th / sec, and a maximum flash sync speed of 1 / 200th / sec.
Without a doubt, photographing with this camera on the street is a real pleasure, considering the reliability of a quick response for any situation.
---
2. Leica M6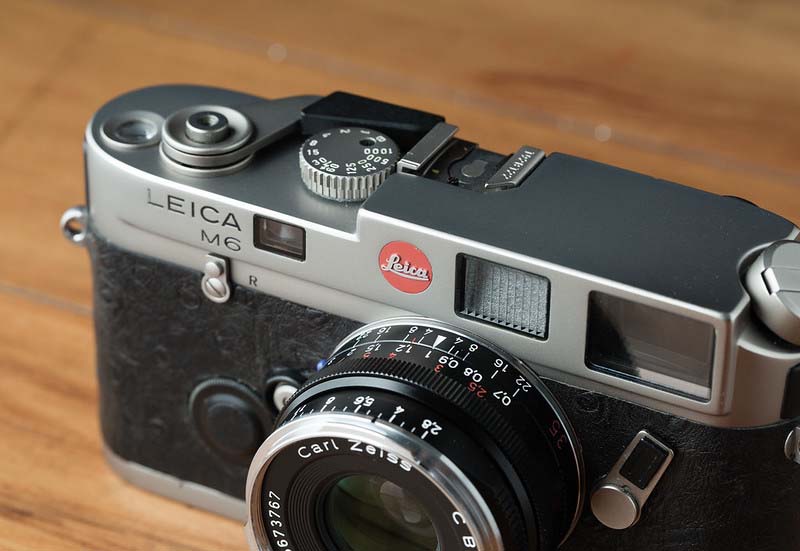 The Leica M6 came on the market in 1984 and was manufactured until 1998, it was briefly replaced by the M6 ​​TTL model, which adds the possibility of using Flash in TTL. Still popular with street photographers, it offers all the major features of its predecessors and successors.
The difference compared to previous models has to do with the construction material, being more modern it is a little lighter, durable and also quieter.
While the advantage it has over the M7 is given only by the price, a considerable difference for those who use it in conditions that may be considered risky, such as photographing on the street.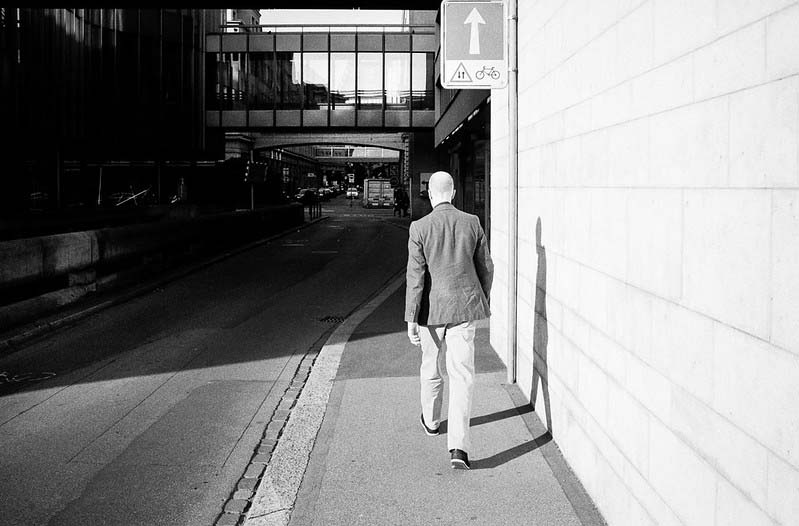 Then we are talking about the same old Leica, high build quality, simple but impeccable lens range, shutter speeds from 1sec to 1 / 1000th / sec as usual, the same dial, the same drag lever, etc.
---
3. Ricoh GR21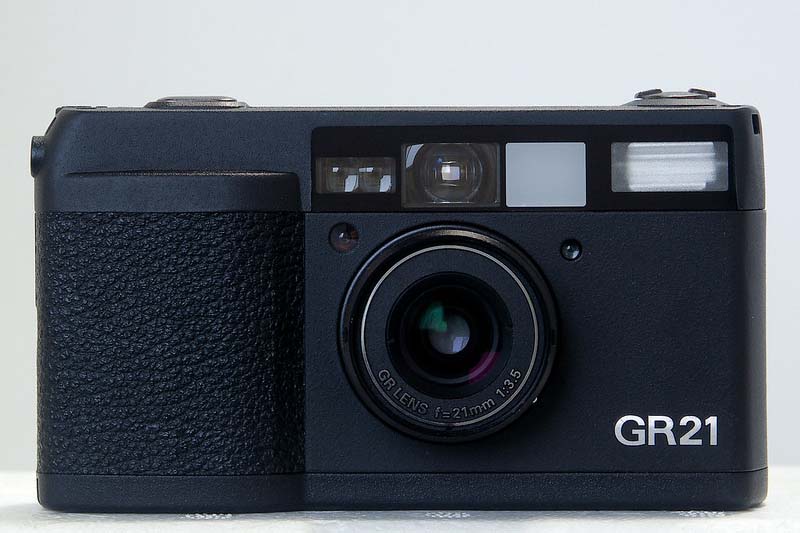 The Ricoh GR21, unlike the elegant Leica and Contax, is much more compact and discreet when it comes to carrying it by hand.
It was introduced in 2001, and with this, it did so with the latest technology of the moment. It is a camera very designed for the niche of street photography and documentary without a doubt.
Its size and performance are the most remarkable, it has an exceptional 21mm f / 3.5 lens, made up of 9 elements in 6 groups. Shutter at speeds ranging from 2 sec to 1 / 500th / sec.
It also has an autofocus system, automatic flash system and the function of aperture priority AE, and program AE.
It received the TIPA award in 2001 as the best prestigious camera. This especially for being the first compact camera to offer a 21mm wide angle. And it has been an undeniable success ever since, leaving a huge legacy for generations of the modern GR range which are of course digital.
---
4. Rollei 35s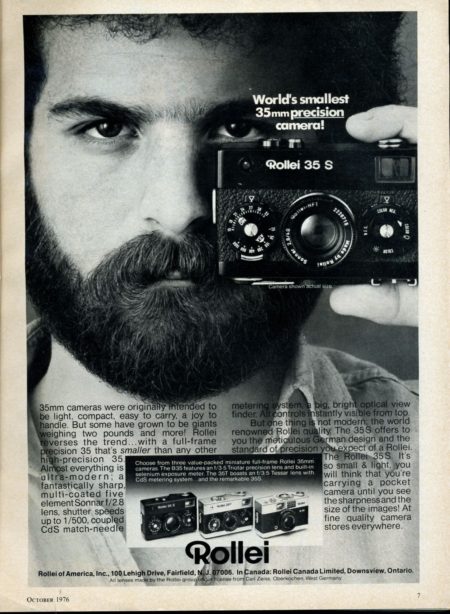 We return to the classics, since in the world of analog many models continue to claim themselves on the market, and in this new beginning of the decade of the century they are making a comeback more than ever. And that's the case with this little camera, which is a classy classic.
The Rollei 35s was introduced in 1974 and was the smallest 135mm camera in the world in its time. It has a Zeiss licensed lens, the Sonnar 40mm f / 2.8, a CdS photocell photometer that works with old mercury batteries but is adaptable to work today with other batteries, shutter at speeds of 1/2 sec to 1/500 / sec.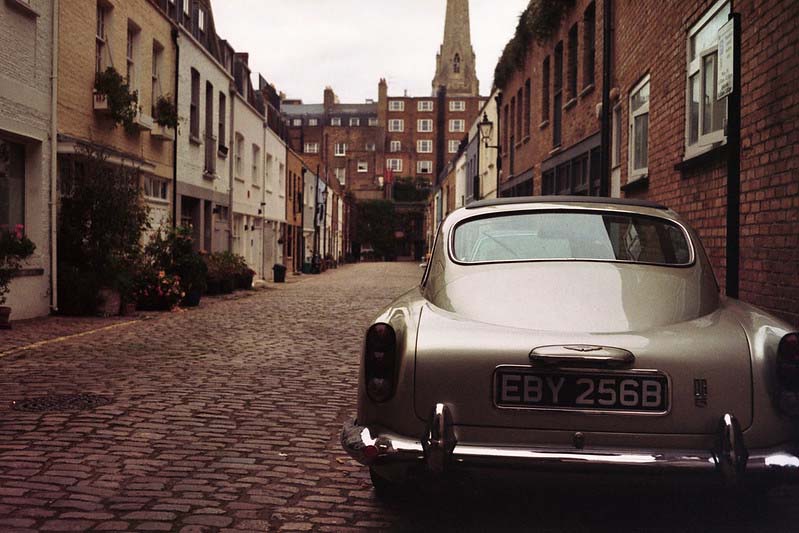 Your preference for street photography is determined exclusively by its size, and because its use for prefocusing is extraordinarily easy. It is recommended perhaps in the black version to be a complete ninja. The chrome version has a more classic and elegant look and is therefore a bit more striking.
---
5. Zenza Bronica ETR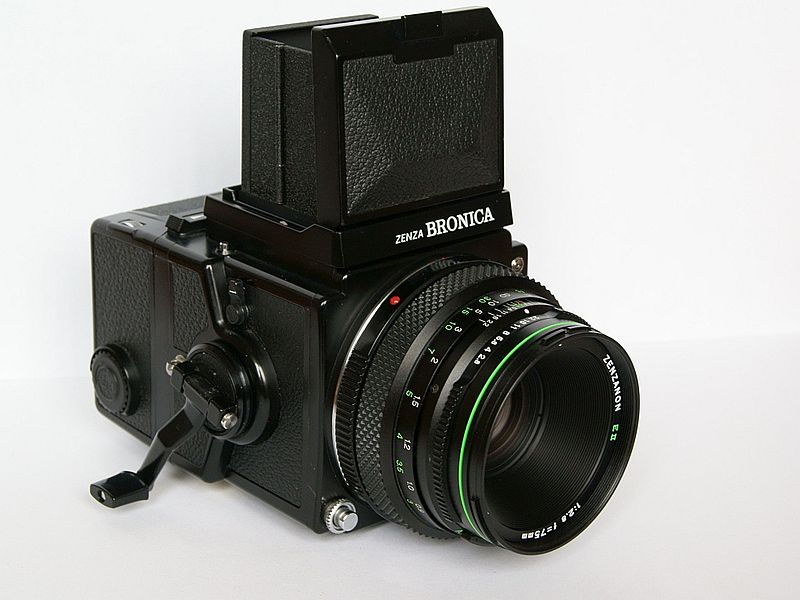 In this article of course we had to include at least one model for medium format. And the indisputable choice was for the Zenza Bronica ETR, a camera that although obviously does not enjoy the portability of a 35mm camera, it does have a compact size for a medium format camera.
The Zenza Bronica ETR is an SLR camera that by showing us exactly the image we will obtain in the viewfinder, makes the experience of photographing on the street very enjoyable. It has a complete range of lenses, 40, 50, 180, 200 and 250mm. Shutter speeds range from 8sec to 1 / 500th / sec.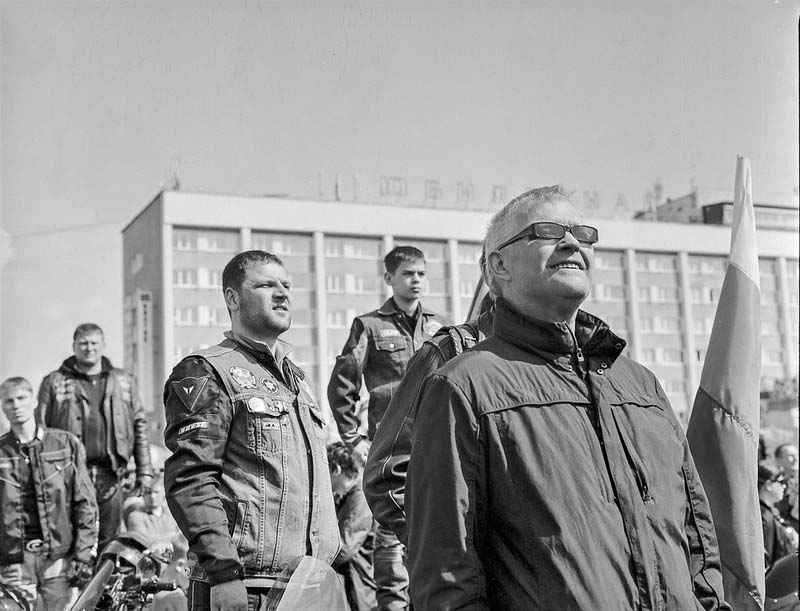 Our gaze will always be hidden from the subject to be photographed, since the inclination of the head is necessary to make the composition of the scene. This gives the feeling of distance in front of a subject in question and therefore more confidence when shooting.
Zenza Brónica ETRS
In this video we can see the operation on the streets of its almost identical pair, the Zenza Brónica ETRS
---
> OTHER POSTS