The 5 Best Worst Reusable Film Cameras in 2023
Last Updated on May 25, 2023

The popularity of compact film cameras in the last three years has been one of the most interesting phenomena for analog photography. We have seen how some cameras have increased in price due to demand (some at irrational prices), while others have simply gained visibility they had never had even at the time of their release.
We've talked a lot about point-and-shoot cameras and disposable cameras, but we've somewhat overlooked the category of cameras that are neither one nor the other—the 'Reusable' cameras. These cameras aren't entirely 'trash' from a photographic standpoint since we can at least have photos printed from the negatives… and hey, we can finish the roll and load another one to keep the party going.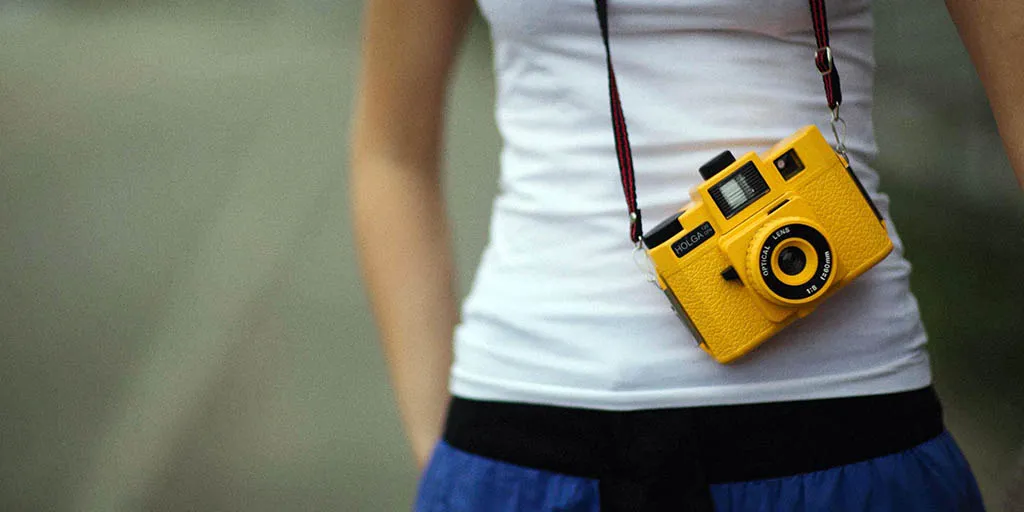 Reusable cameras have existed since time immemorial and are somewhat associated with 'toy cameras.' They come in many colors and shapes, and some of the more serious ones come from distant Russia and are already considered classics, like the LOMO, Holga or Smena. And as some may already know, the former is ridiculously expensive.
But well, beyond the classics, there are still interesting reusable cameras being manufactured today that can be fun to try. Because let's not forget that it's precisely the lack of functionality in these cameras that gives them their appeal. Especially when you're looking for desaturated tones, poor contrast, and lots of grain—delicious, abundant grain. In many cases, you won't be so lucky, as the photos will come out well-exposed and may appear to have been taken with a more expensive camera.
Without further ado, let's take a look at some of the most interesting cameras in this sector.
Disclaimer
All the cameras you'll see on this list are bad, they are not durable, some might even stop working after the first roll of film, and they also contribute to environmental pollution. Not only are they made of cheap plastic, but they (some) also use alkaline batteries, which, in this day and age, should not be included in any electronic product.
1. Holga 135BC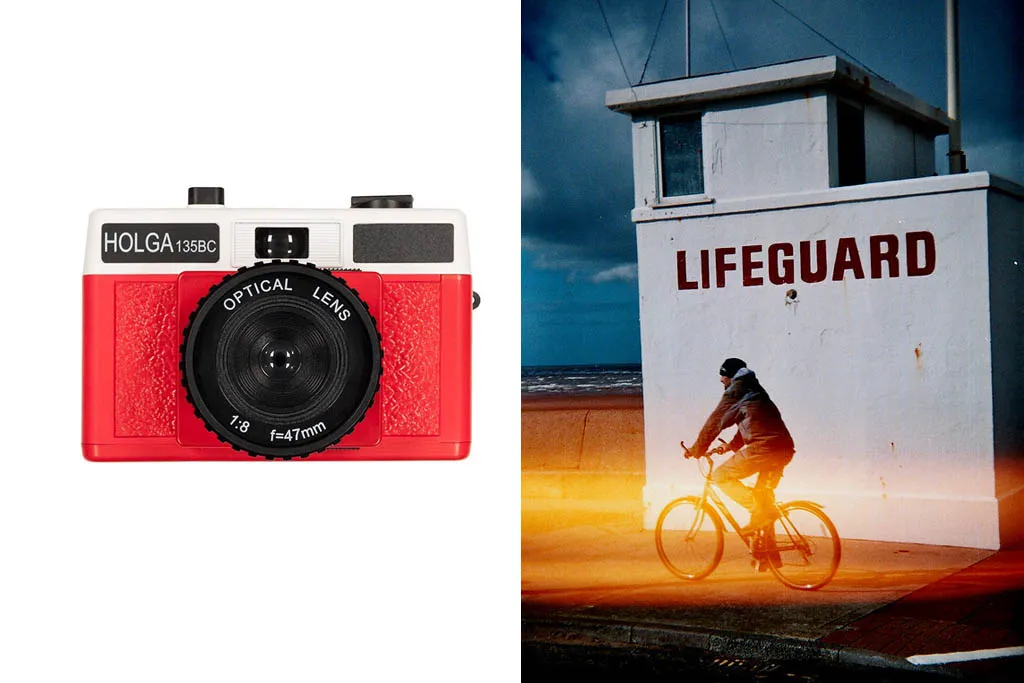 If we talk about cheap cameras that can be reused, Holga is probably one of the most legendary cameras in this sector. I'm not sure if the brand has multiple "franchises," so to speak, meaning if more than one manufacturer produces them. Holga cameras are known for their famous 120 cameras manufactured since the early 1980s. They are successors to the Dianas from the 1960s, which are practically identical cameras with subtle variations.
Either way, this new Holga is very similar, only it's a 35mm camera. They also have a plastic lens with an aperture of f/8 that shoots at a single speed, between 1/90 and 1/125 sec. In other words, it's a very basic camera that can basically only be used during the day.
This camera has all possible photographic errors; light leaks, chromatic aberration, flare, lens distortion, etc. It's a complete menu for those looking for this type of camera.
Pros
Nostalgic appeal
Aesthetically pretty
2. Kodak i60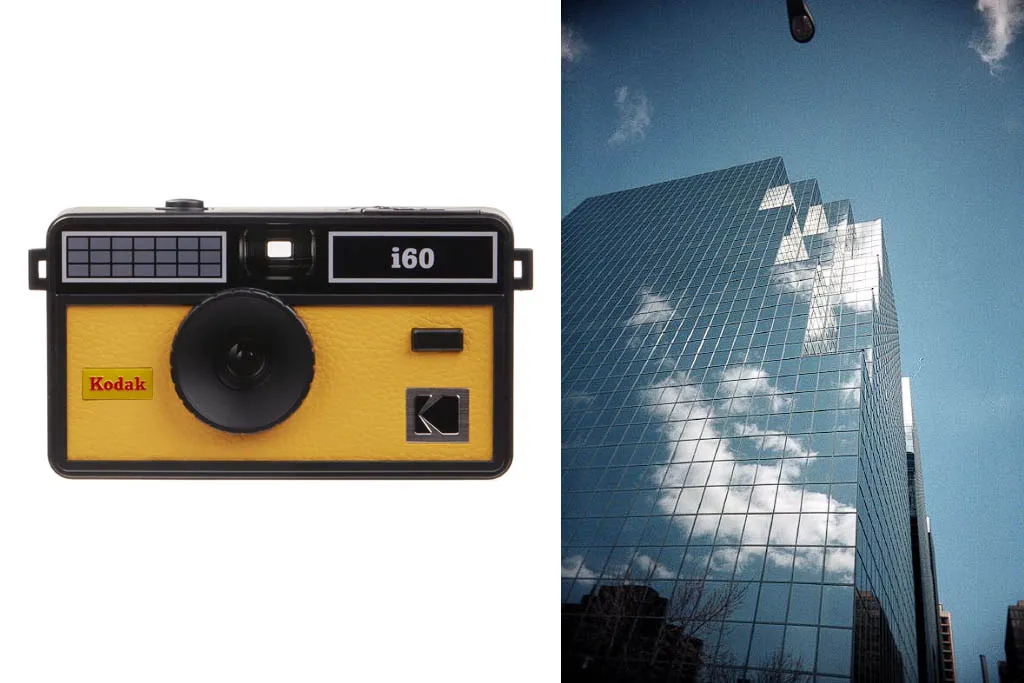 With a retro and appealing design, and the added possibility of using flash, this camera is actually capable of taking decent photos. It has all the features of a reusable plastic camera: a plastic lens with fixed focus, thumb film winding, and a simple viewfinder window. It is one of the few cameras of this kind with good reviews on Amazon.
The camera has a fixed shutter speed of 1/125sec, whether you use it with or without flash. The flash uses a 1.5v AAA alkaline battery, and you need to press a button to deploy it from the body and make use of it. The truth is, this method is not poorly implemented because at least it's a manual function that you will have at your disposal.
Pros
Nice looking
It has a flash
Cons
A bit expensive
Completely plasticky
3. Kodak Ultra F9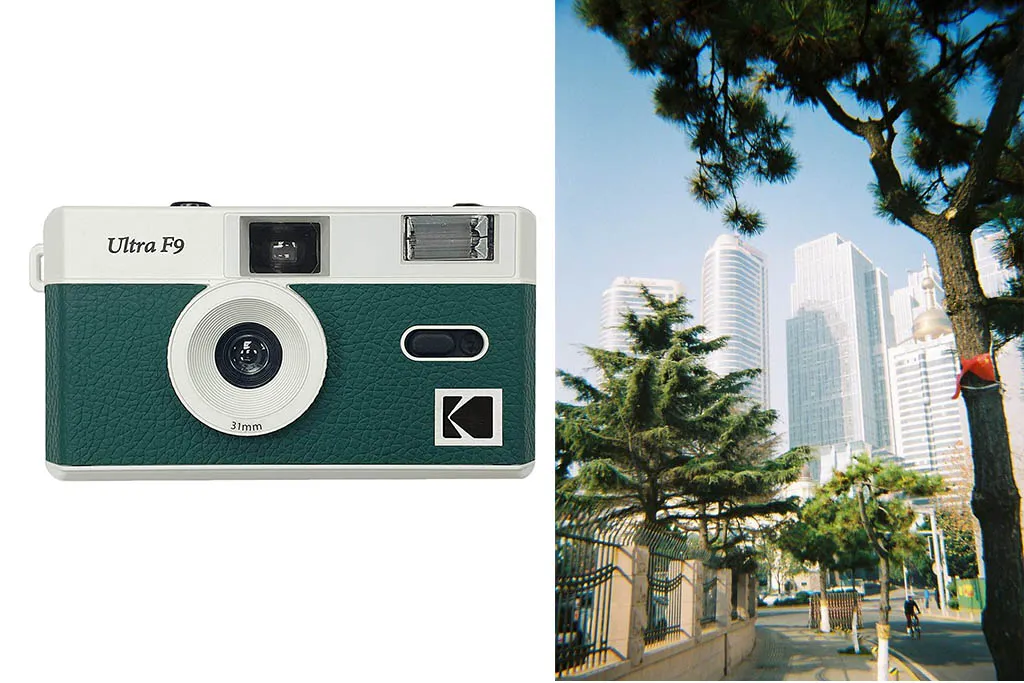 The Kodak Ultra F9 is basically the same camera as the Kodak i60, only the appearance and flash arrangement differ.
The exterior imitates the texture of a leather finish, although it is paint on plastic, as it couldn't be otherwise. The flash, in this case, is fixed on the front, and the manual process of activating it manually is still required, which is "good." It comes in two finishes, a very nice green with gray and the typical Kodak yellow with black.
Cons
Expensive, yes
100% Plastic 🙂
4.  Reto 3D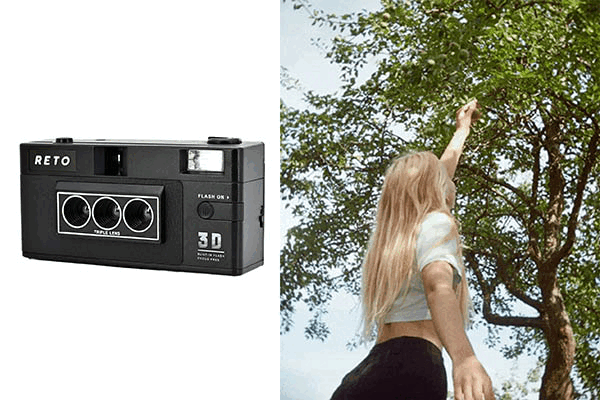 Now we move on to something more interesting, and it's time to talk about the RETO 3D, a camera that, as its name suggests, takes "stereoscopic" 3D photos. Basically, it means that the camera takes multiple shots at once (in this case, 3) at different distances, which creates a cool effect once we animate the series.
There is a niche and an important community for this type of cameras, and although this particular camera is by no means iconic in this sector, like the Nishika N8000 or the Nimslo 3D, it still remains an available and "more affordable" option.
The camera is composed of 3 inline lenses (not 4 like the Nishika), 30mm each with an aperture of f/10, and it shoots at a fixed speed of 1/125sec, just like all the ones we've seen on this list so far. It has a built-in flash that works with a 1.5v AA alkaline battery.
Pros
Unique 3D photo feature
Flash
Cons
Expensive
Plastic to the core
5. DIY TLR 35mm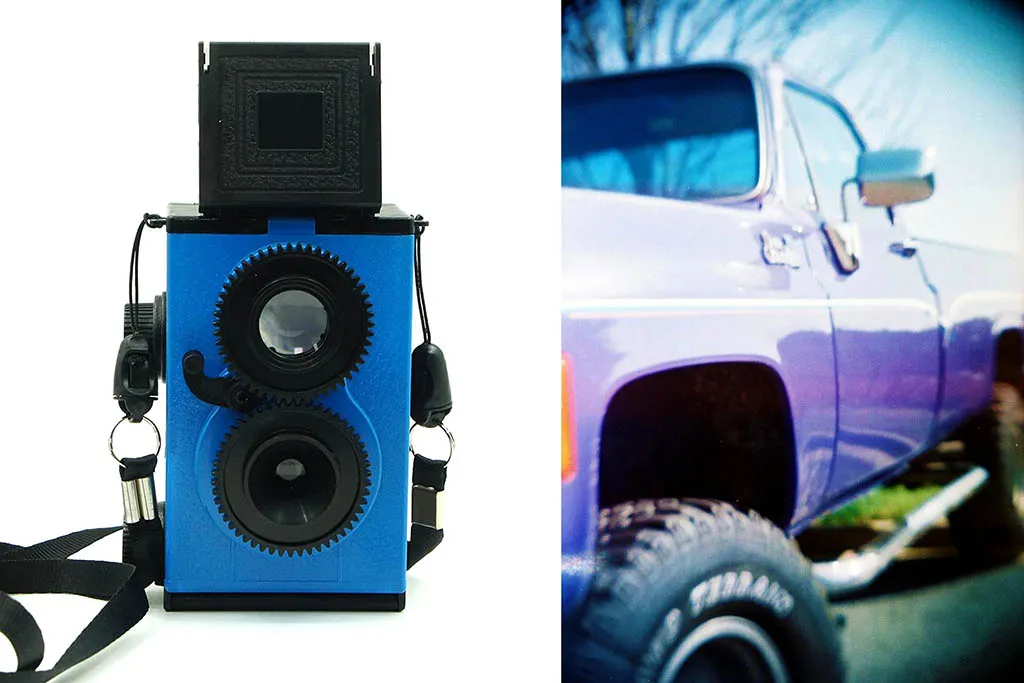 Here's another unique product and probably my favorite from this list. It's the only 35mm plastic TLR camera you'll find in the world (although it's actually a Chinese product distributed by a dozen brands).
It's called "DIY" because the camera actually comes unassembled, and you have to put it together yourself; just for that reason alone, it has a favorable point as a product. And while it may seem like a prank, these types of products are actually quite popular and make for a "fun" gift.
Some people know it as the "Recesky DIY TLR," but as mentioned before, it comes with different names, and sometimes even unbranded.
It has a standard shutter speed of 1/125sec and a fixed aperture of approximately f/12. Technically, it's a 35mm camera, but it can only shoot 24 frames, so if you want to use a 36-exposure film, it's better not to or you'll lose many frames.
The only thing I don't like as much is that they couldn't implement a square format, which would have maintained part of the essence of a TLR and also allowed for shooting many more frames (counting the ones that are already lost for some reason).
Pros
Unique TLR 35mm
DIY
Price
Cons
Not square 🙁
Only 24 frames
Conclusion
Reusable cameras have their own charm, even though in this post we've reiterated that they are cheap, low-quality trinkets (and they are). The great thing about them is that being extremely basic cameras, they allow for experimentation, something you don't have with a serious camera. The freedom of knowing that everything can go wrong and it doesn't matter. I am a firm believer that the best photos arise from carefree moments, from not having certainty about anything and shooting with freedom.