Yashica FX-3 Review: The Cheapest Pro Film Camera?
Last Updated on February 18, 2023

In this Yashica FX-3 Review we will see in depth the interesting qualities of this camera, in its most important functions and features. We will also see if it is a good camera to start with or if it can even become a serious camera for professional use.
The truth is that we are not dealing with a very popular camera, like a Minolta X-700 could be, however in recent years a good number of them have begun to appear on the second-hand market. So it was necessary to look closely and see how it rivals in characteristics against bigger names.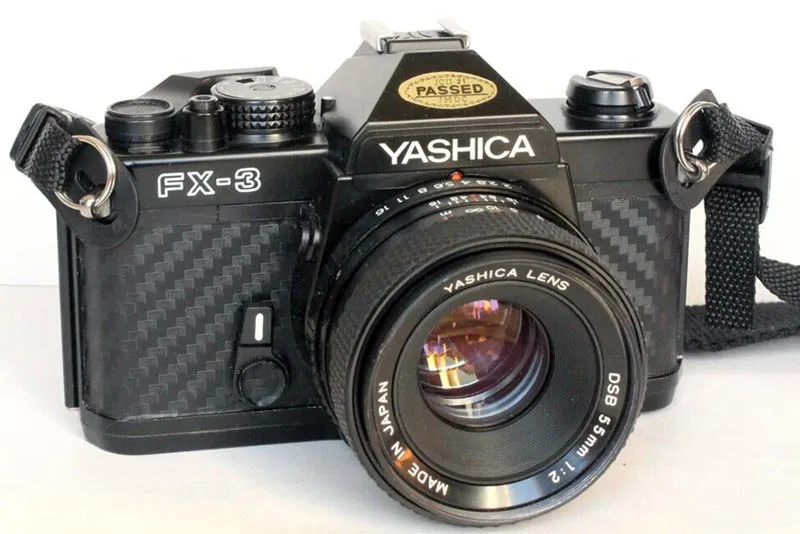 Yashica FX-3 full specs
| | |
| --- | --- |
| Year release: | 1979 |
| Finish color: | Black |
| Body exterior: | Composite cover at top, fabric leather |
| Camera type: | SLR (Single lens reflex) |
| Film type: | 35mm (135 format) |
| Lens mount: | Contax/Yashica mount |
| Shutter type: | Focal plane shutter |
| Shutter speed: | 1 to 1/1000 sec, bulb |
| Flash sync: | 1/125 sec |
| Self-Timer: | 10 sec delay |
| ISO range: | 12 to 1600 ISO |
| Standard lens: | Yashica ML 50mm f/2 |
| Viewfinder coverage: | 92% FOV |
| Focus assistant: | Screen Split Image |
| Metering: | 3-LED reading. Correct, over-under exposure |
| Battery: | 2 x SR44, LR44. Zinc air battery (recommended) |
| Dimensions: | 135 W x 84.5 H x 50 D mm |
| Weight: | 450 gr. |
Overview
The Yashica FX-3 is a 35mm SLR camera, it was developed by Yashica in 1979 and manufactured by Cosina. It has a maximum shutter speed of 1/1000 sec. In its later version of 1986, the FX-3 Super 2000, it can reach up to 1/2000 sec of speed (hence the name).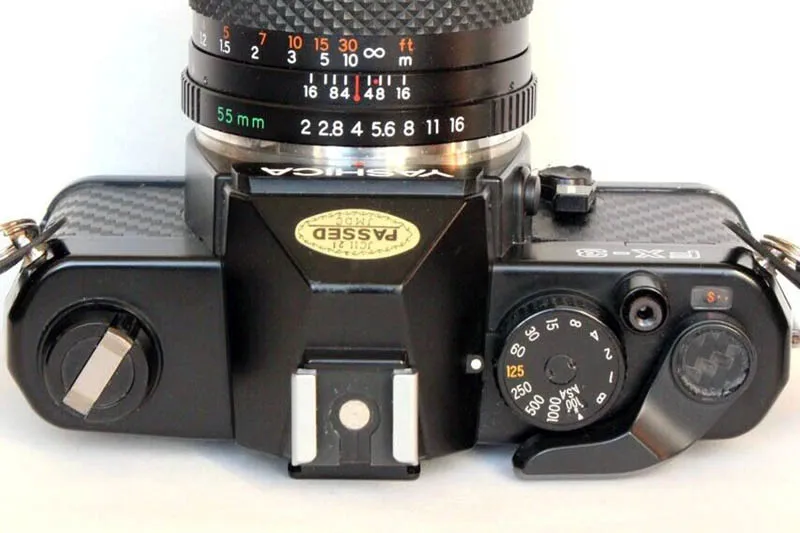 At first glance, the FX-3 does not seem like a "cheap" camera, although it really is, but only in the economic aspect, which we will talk about later. It's a pretty simple camera in operation that doesn't drive anyone crazy. It is 100% mechanical, so it does not require batteries to shoot at all its speeds. That is why, despite the years, the FX-3 can continue to function without problems, something very positive for those who want to make exhaustive use of this camera.
In the Yashica FR range you can find semi-automatic functions with similar features, such as the Yashica FR-1.
The Yashica FX-3 is designed to be a light, compact and low-profile camera, something that is ideal for photojournalism, for example. In that aspect it works perfectly as a secondary camera, or depending on the lens you use, it can be the main one. I've read and heard people say that the FX-3 is their favorite camera of all time, and that has to mean something.
Metering
Metering on the FX-3 is center weighted, it uses the battery only for this purpose. The system is really simple, it has 3 leds inside the viewfinder that serve as sub-overexposure indicators, and the one that indicates if the exposure is correct.
The FX-3 is fully mechanical, which means it can work without batteries. It also does not have a semi-automatic or aperture priority mode. This, far from being a disadvantage, is something that a professional photographer values more than anything, since it reduces the chances that electronic factors cause the camera to fail.
The shutter
The shutter is a vertical travel focal plane made of metal alloy, and it is one of the best features of this camera. Because despite its simplicity, it has quality in the components that matter most.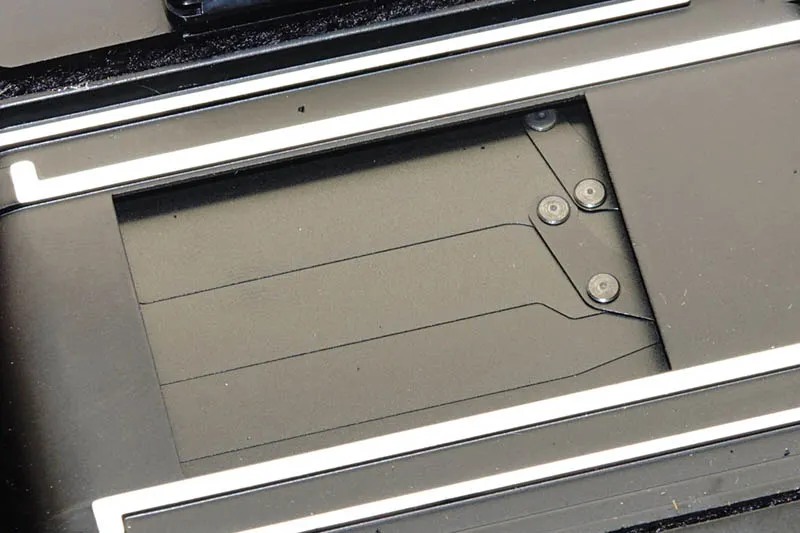 This type of shutter is usually associated above all with semi-automatic cameras. Having only the professional range the possibility of including the use of this type of shutter in completely manual mode.
Another cool feature on the FX-3 that involves the shutter is the self-timer. When charging mode with the self-timer crank, the mirror is automatically raised. So when shooting in this mode, the shutter is the first to perform and then the mirror. This reduces both camera shake and noise, a very subtle solution.
Lenses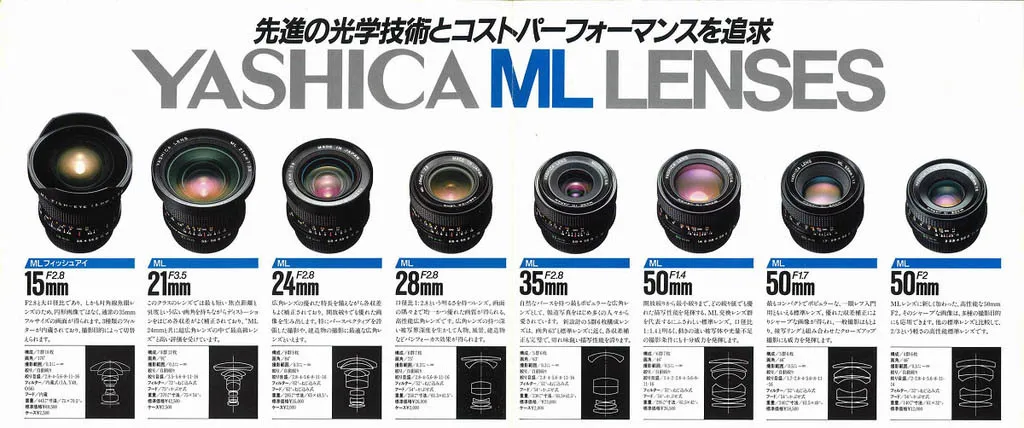 The standard lens for the FX-3 is the Yashica ML 50mm f/2, an unpretentious entry-level kit lens, a suitable lens for any situation. However, Yashica made a dozen lenses for this mount (C/Y) over the years, highlighting the ML 24mm f2.8, ML 50mm f1.4, and the ML 135mm f2.8C.
But this does not end here, since Yashica, by sharing a frame with Contax, is capable of mounting Carl Zeiss AE T* lenses of the best quality. Highlighting the Distagon 28mm f/2.8, Planar 50mm f/1.4, Planar 85mm /f1.4 and many others. This undoubtedly elevates the performance you can have with this camera and it is worthy of being called a professional camera.
Price and buying guide
The Yashica FX-3 can fetch anywhere from $50 to $150 bucks online, depending on condition and whether it's body-only or not. It is a very good price range for the possibilities that this camera gives you.
You will be able to see many FX-3s in a dismal but functional cosmetic state. The first thing to deteriorate is usually the synthetic leather cover. That is why they can be found at very low prices. In turn, the most modern version, the FX-3 Super 2000, which is also a good option, is usually found at a similar price.
In general the difference between the original FX-3 and the Super 2000 tends to be in small details like a more ergonomic grip, flash-ready indicator reading and something else.
In both cases, the main thing to take into account when buying one is to make sure that the shutter works correctly at all its speeds. Another detail to check is that the viewfinder does not have any trace of stains or dirt, since this can give you a good idea of the exposure to humidity that it may have had. A body with internal humidity is prone to a short lifespan.
Sample shots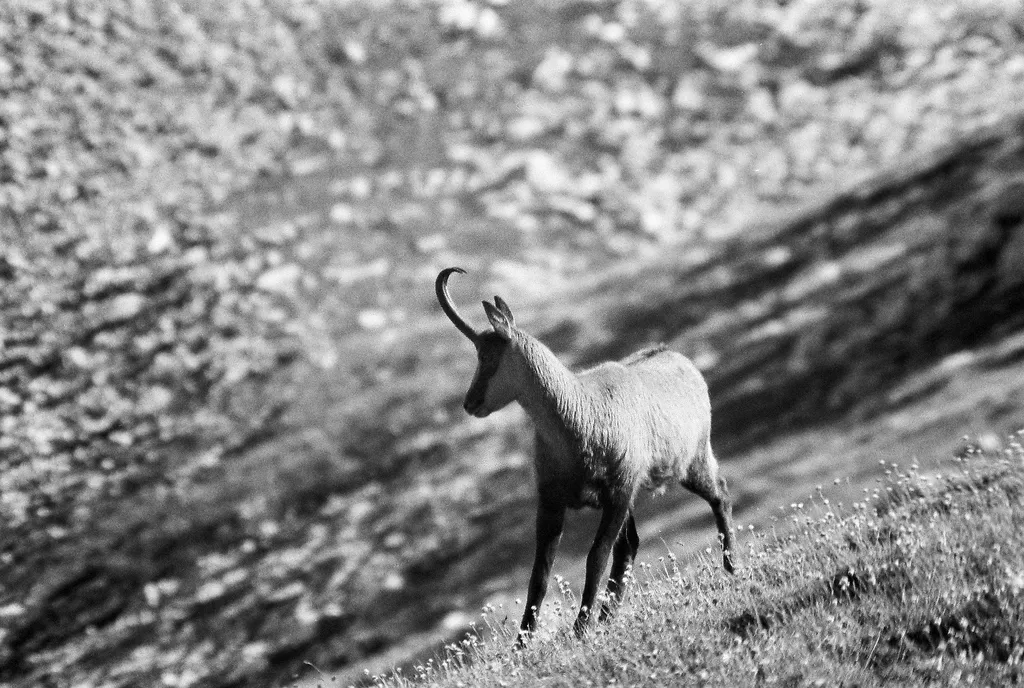 Conclusion
In short, we have seen that the Yashica FX-3 is a camera that has a lot of potential, both if you are starting out or if you are a professional and want to take advantage of your Carl Zeiss lenses. The versatility of a fully mechanical camera, with a good shutter and a mount with potential, is something that rarely occurs and is worth noting. Especially in terms of cost-benefit ratio.