Modest yet powerful: Yashica MG-1 Review
Last Updated on June 6, 2023
Among the line of cameras that were released in the mid-1970s, the Yashica MG-1 was one of the most popular rangefinder cameras for the emerging hobbyist range. Since like many others, they tried to meet the market need to propose an economical version of a Leica.
The rangefinder camera market exploded in the late 1970s, and Yashica was one of the leading camera producers to exploit this sector.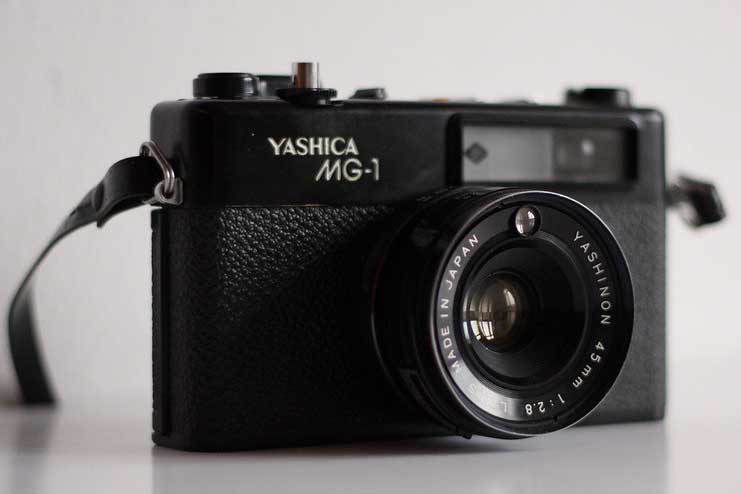 Specs
| | |
| --- | --- |
| Year release | 1975 |
| Film type | 135 (35mm) |
| ASA/ISO | 25 to 800 |
| Lens | Yashinon f2.8, fixed 45mm |
| Shutter speed | 2s to 1/500 |
| Shutter type | Electronic leaf-type |
| Dimensions | 141 x 72 x 82mm |
| Weight | 620g without battery |
| Flash sync | 1/30 |
| Film Advance | Single action film advance |
| Battery | 1 x 5.6v mercury battery |
Yashica MG-1 lens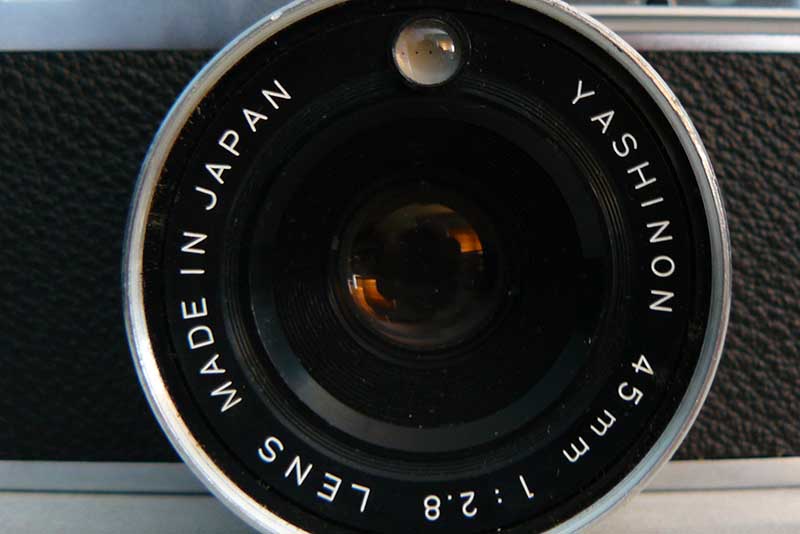 The Yashica MG-1 features a Yashinon 45mm f / 2.8 prime lens made up of 4 elements in three groups. The minimum focus distance is 1m to infinity, and it takes 55mm filters.
There are two rings on the lens body, one for aperture and one for focus. In addition to the light meter cell on the front of the lens.
MG-1 viewfinder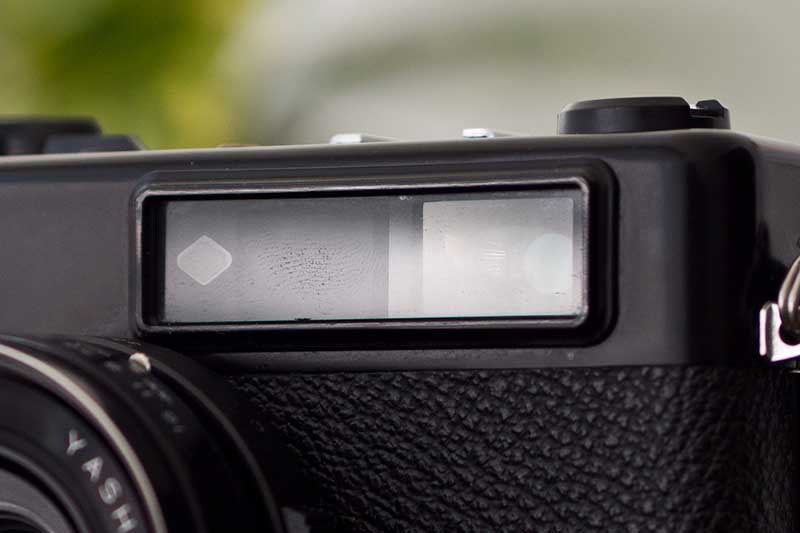 The viewfinder is integrated with the rangefinder, it has a magnification of 0.59x coverage. Like all rangefinders, focus adjustment is made through the bright frame inside the viewfinder. What it is about is to perform a parallax correction on the scene to be shot.
The viewfinder has a correct size and a very good luminosity at the time of doing the parallax focus.
Exposure meter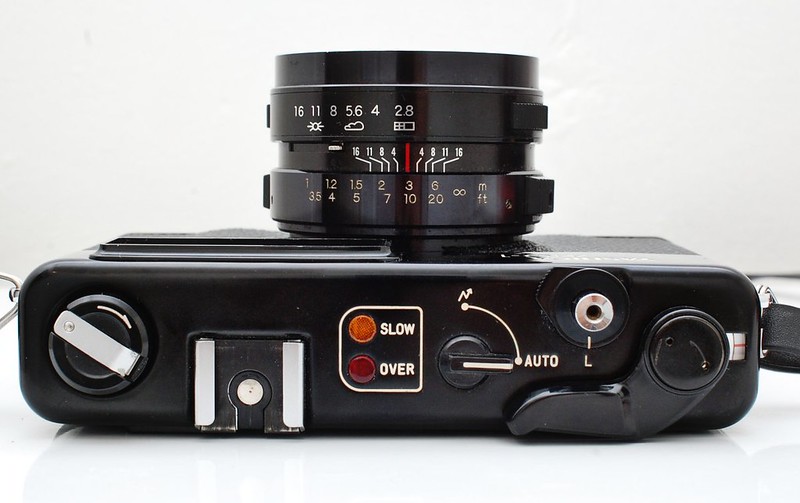 The MG-1 has a 'Top-Eye' type CdS exposure control, which is fully automatic. Correct exposure is calculated in "auto" mode, which operates from an aperture priority mode.
The EV Range is EV2 to 17 (ISO 100). There are two exposure indicators on the upper body, one red and one yellow.
The first indicates that there is an overexposure in measurement, while the second indicates that there is one that, even if it is correct, will be at a slow speed, which is recommended to use a tripod to take the picture.
MG-1 battery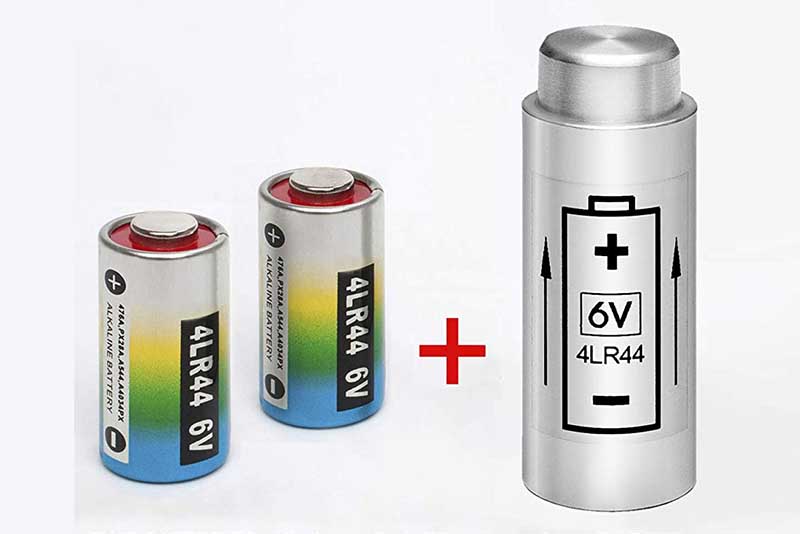 The MG-1 uses a 5.6v mercury battery PX32 (E164, E 164) which are no longer found today. However, what is usually done is to make an adaptation of 2 4LR44 batteries (or 4 simple LR44 batteries).
There are various adaptation methods, all of which are very easy to achieve. There are even plastic molds that can be printed with a 3D printer, and other brass molds that are sold online.
Other cameras such as the Yashica Electro 35 also use these types of adaptations to function normally.
Performance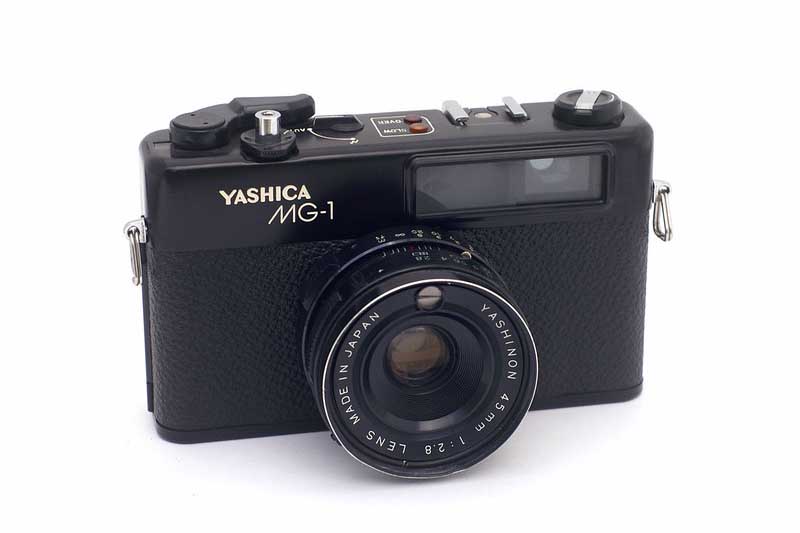 The camera is very comfortable in hand, if we compare it with its older brother, the Electro 35, we will notice that the weight and size is slightly lower, which gives it greater handling when carrying it.
The only added sacrifice with respect to the Electro 35 has to do with the maximum opening allowed (2.8), which can be a determining factor if portability is not an issue.
The grip of the MG-1 is looser and easier to carry, since having less weight does not make it so difficult for the hands and neck. Mind you, you probably feel the difference when focusing, as the viewfinder is slightly smaller.
Conclusions
The Yashica MG-1 is a versatile, compact and all-terrain camera, capable of handling almost any photographic situation. It is ideal as a day-to-day camera, with which you can take portraits or street photography.
Its strengths lie in the simplicity of use, since being a camera that works with aperture priority, the only thing you have to worry about is choosing an aperture, focusing and taking the shot.
Sample pictures
Some pictures taken with the Yashica MG-1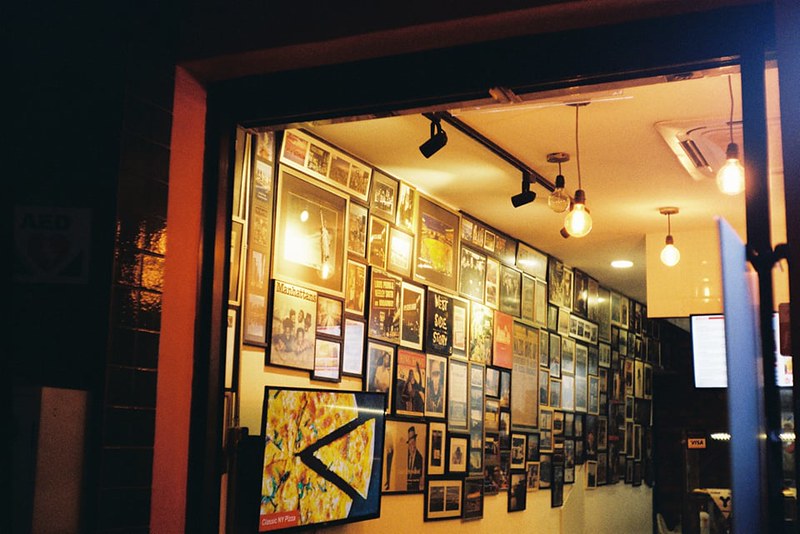 Video
John Bradford tests the Yashica MG-1 in a film fomapan 100 and gives us his impressions and experiences.