Yashica Mat 124G Review: A Japanese take on the classic Rolleiflex
Last Updated on January 3, 2023

In this Yashica Mat 124G review, we will discuss this successful Japanese medium format film camera which is currently one of the most sought after by enthusiasts.
The Mat 124G is considered one of the solid alternatives to Rolleiflex and Rolleicord that you can currently find, and we will see why. The fact that a camera has had such an extensive production (1970 – 1986) already gives you a clue about the reach of this camera.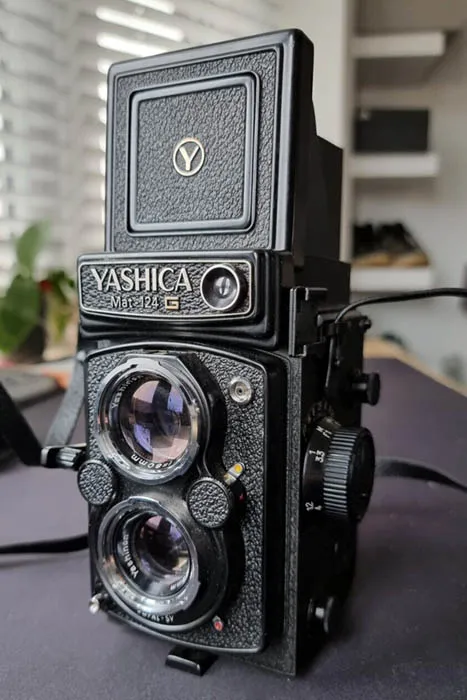 First, let's see its specifications and then we will delve into the details of use and performance.
Specs
| | |
| --- | --- |
| Year release: | 1970 |
| Type: | TLR, Medium Format Film Camera |
| Film: | 120 / 220 film, 6×6 |
| ISO: | 25 – 400 |
| Shutter: | Copal-SV, leaf shutter |
| Shutter speed: | 1 to 1/500 sec, B |
| Flash sync: | All speeds |
| Taking lens: | Yashinon 80mm f/3.5 (4 elements, 3 groups) |
| Viewing lens: | Yashinon 80mm f/2.8 |
| Minimum distance: | 1m |
| Meter: | CdS sensor exposure meter |
| Battery: | 1.3v PX625 (not available) / Wein cell zinc air |
| Size: | 147 x 101 x 98mm |
| Weight: | 1050g |
Overview
The Yashica Mat 124G is a medium format TLR camera released in 1970 and manufactured in Japan by Yashica (currently inactive) until 1986.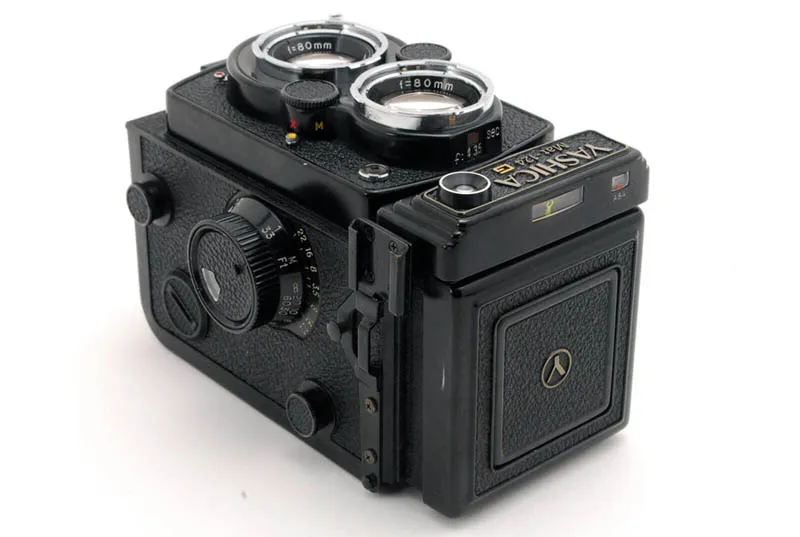 The Yashica Mat 124G is currently more popular than ever, it is considered a budget-friendly medium format film camera and is one reason why many who are just starting to delve into medium format opt for one (like I did a couple of years ago).
Lens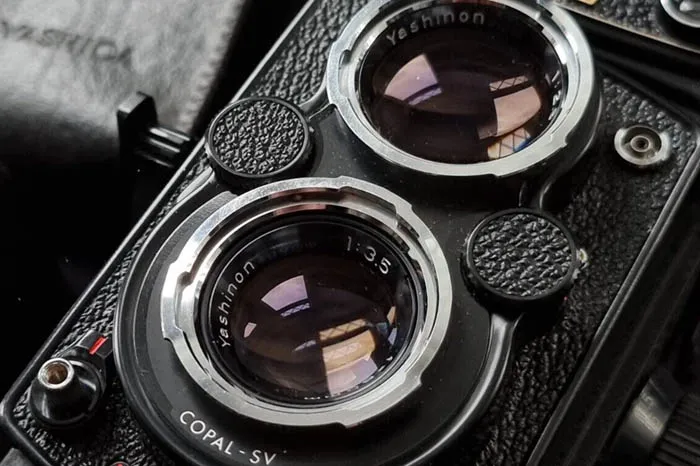 The Yashica Mat 124G, like all TLRs, is made up of two lenses, one for viewing/focusing and the other for actually taking the photo. The focusing lens is the Yashinon 80mm f/2.8 and is the brightest, the second is the lens with which the photo is taken and a Yashinon 80mm f/3.5.
The Yashinon 80mm f/3.5 is composed of 4 elements in 3 groups, it is a high quality lens and produces very satisfactory results. Therefore, there are no complaints about this lens beyond that the 3.5 aperture will have its limitations in low light situations.
Among the accessories that can be used for the optics on a Mat 124G are a hood for the main lens and auxiliary close-up lenses/filters (useful for macro photography), as well as wide-angle filters. Accessories that are useful for expanding the possibilities of a TLR.
Shutter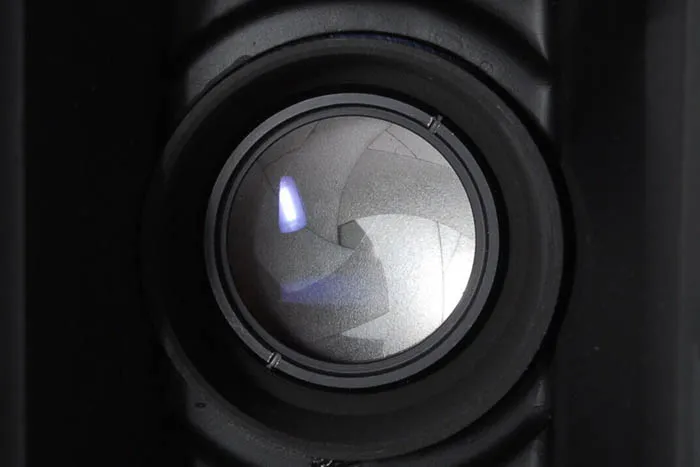 The Yashica Mat 124G features a Copal-SV shutter, which is a leaf shutter. It functions as both an aperture and a shutter. Copal is the manufacturer, a company that has produced most of Yashica and Konica's shutters in the 50-70's.
The Yashica Mat 124G's shutter speeds range from 1 to 1/500 sec. And being a leaf shutter that operates within the lens, it is quite quiet, even for a medium format camera.
The viewfinder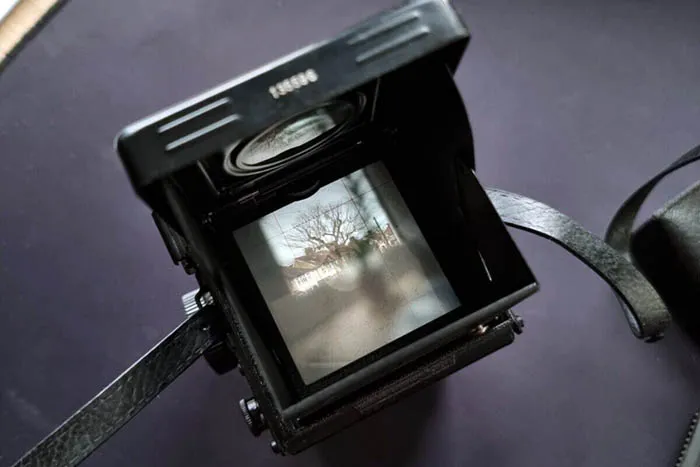 The Yashica Mat 124G uses a waist-level viewfinder or chimney type, which is how the image is focused and framed. The focusing screen returns a flipped image from left to right, which means you'll have to put in extra effort to frame it, at least until you get used to it.
In standby mode, the viewfinder is folded inward. When it is opened, that is when you can properly focus and frame. Inside the viewfinder is a magnifying loupe that makes focusing easier, as well as a small eye-level viewfinder for "sport" mode, where you need to frame quickly with a previously set focus.
The focusing screen has a correct brightness, although it is true that it can be upgraded to one that is brighter. For a normal situation it works very well and you won't notice any problems looking through it.
Metering
The Yashica Mat 124G has an CdS electronic light meter that uses a battery to function. On the top of the camera are the exposure needle and the aperture needle, when both coincide is when the scene is correctly exposed.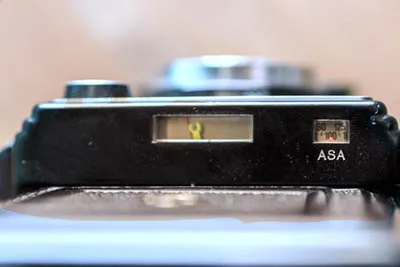 The battery used by the light meter is the famous PX625 mercury battery, which is no longer manufactured today, the current alternative to this battery is the zinc air battery. The compartment is located on the left side of the camera, near the aperture dial.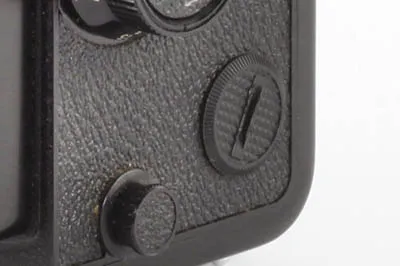 Many people prefer to use an external light meter instead of risking that over time the light meter is no longer as accurate. Two possible alternatives could be the Sekonic Litemaster Pro and the Gossen Digisix 2.
Price and buying guide
The Yashica Mat 124G can cost between $150 and $400, depending on the condition of the camera and the camera accessories. We have already mentioned that some of the Mat 124g's accessories are magnifying filters and wide angle filters, the case and strap also usually come with the camera (sometimes).
So it's good to at least have the case that in turn brings its own leather strap (they can also be found separately on the internet).
The most important thing when buying a Yashica Mat is to make sure all the speeds work, the shutter is not usually a problem on this type of camera, but when it is, it's a headache to find someone to fix it.
Make sure the seller provides as many details as possible about the camera as another important factor is to make sure the focus is not out of focus, that is, that both lenses focus on the same thing in sync.
Make sure the seller knows the conditions in which the camera is. Never buy a camera with the label "AS-IS".
So if you have this part insured, the rest may or may not be relevant. The matter of the light meter is something relative, it often tends to be a luck that it works. Of course if it works better, but it always comes in handy to have an external light meter to not depend on luck (or depend less on it).
Sample photos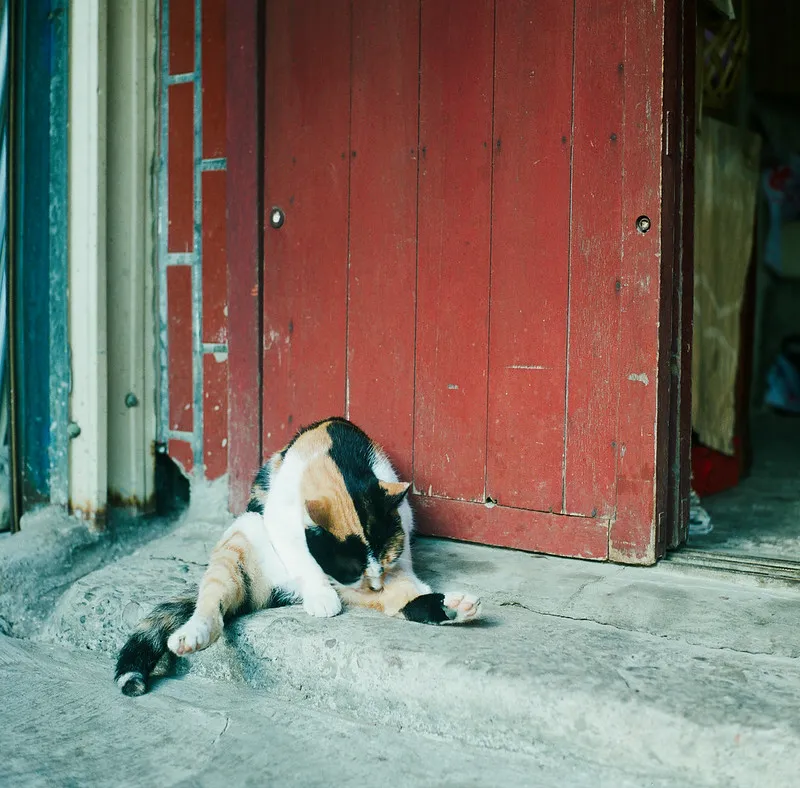 Conclusions
In conclusion, the Yashica Mat 124G is a well-balanced camera that has a very good cost-benefit ratio. It has a lens that produces excellent results, with sharp images and good contrast.
If you're starting out in medium format film photography, it's one of the best options, with little to envy from more expensive cameras. And this is something you understand with experience.
In some cases you may feel that the 3.5 aperture can be a disadvantage, but in most cases it will go unnoticed. In any case, in low light situations it will be useful to have a tripod on hand (I don't usually use it for those situations).