Looking For A Trusty Film Camera With Flash? We Recommend 5!
Last Updated on February 17, 2023

Many times we don't want to carry a camera with a lot of megapixels and a heavy lens, we just want a film camera with flash and that's it.
But what we are looking for is a reliable and light camera and with which we also do not have to worry too much about technical aspects.
Because come on, if you want to have fun, don't carry your expensive and heavy camera with which you have to be adjusting all its parameters all the time while others are having a good time and you are the geek.
But in addition to that, if the process of finding a camera that is compact, light and very simple to use, we can get something more out of it, such as in terms of colors, contrast, and other aspects that only film can give us. Well, more than good!
The five cameras that we will see next, have with them the characteristics that we are looking for.
Fujifilm QuickSnap One Time Camera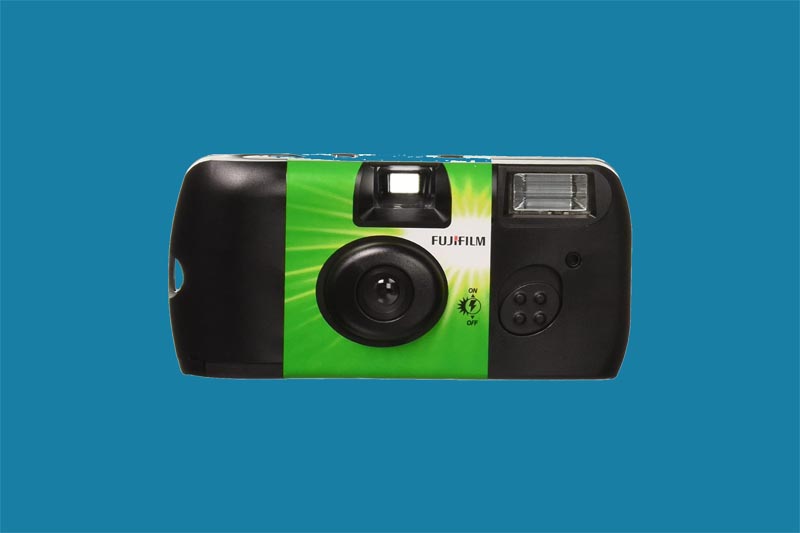 Fuji Film offers us two variants of this disposable camera, one that is good for us to go to the beach, to spend an afternoon in the pool with our friends, and with which we do not have to worry about our camera breaking down.
The camera we are referring to is the FujiFilm Quicksnap Waterproof, which comes with an iso 800 film, enough speed to capture incredible scenes underwater. Of course we recommend the use of the flash at all times when we are immersed under water.
The second variant and the best known of this camera, also incorporates a flash and a 800 speed film. The only purpose that it will not be able to fulfill, unlike the previous one, is to submerge under water of course. But basically we are talking about the same camera, with the same features;
A lens with an f/8 aperture.
A film of iso 800.
A standard speed of 1/125.
A built-in flash.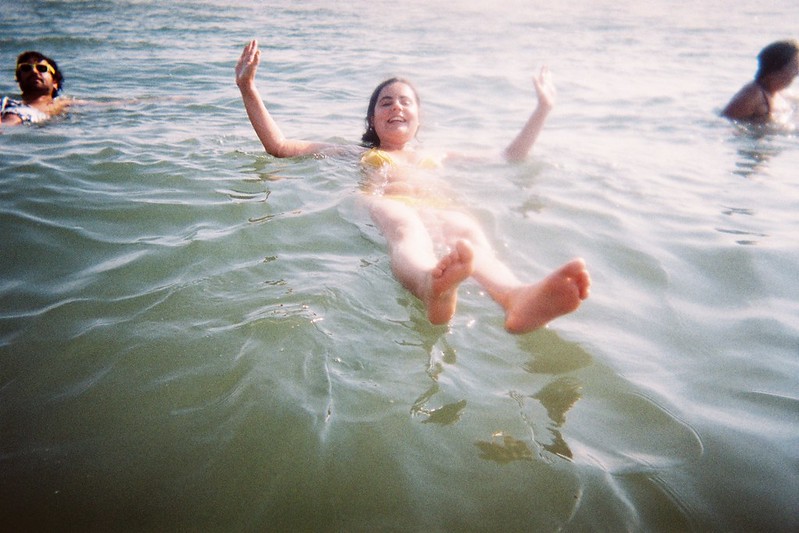 photos by Sitio do Cano Amarelo
Ilford HP5 Plus Camera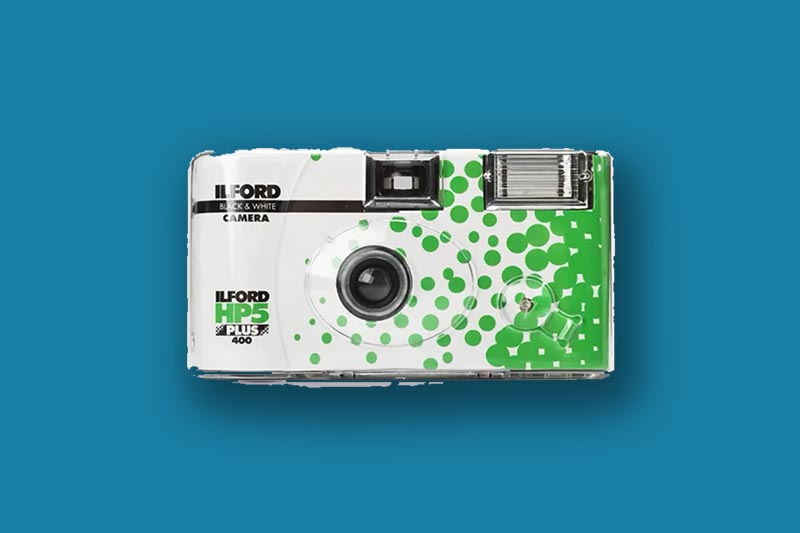 This camera, unlike the previous one, comes from the hand of Ilford, with a black and white film that is capable of surprising us by the naturalness of its grays.
The camera itself, like any other single-use camera, is composed of the general characteristics that every camera of its type comes from the factory. A lens with f/8 aperture, 1/125 speed and a built-in flash.
But what makes this camera unique is what it brings inside, as we are talking about Ilford's mythical film, the HP5. A film that has been on the market for more than 30 years, which has earned a reputation in the field of professional black and white photography.
That makes having it inside this little disposable camera a real treat.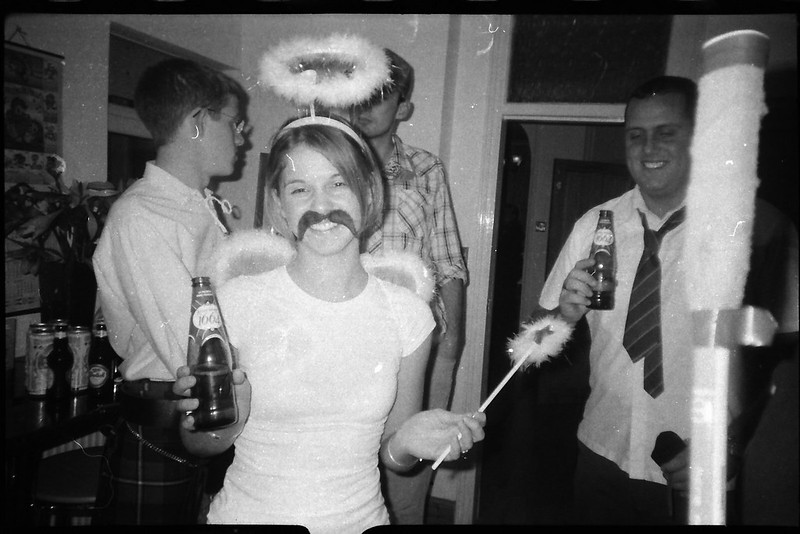 photos by Sally Mavin
Kodak FunSaver Single-Use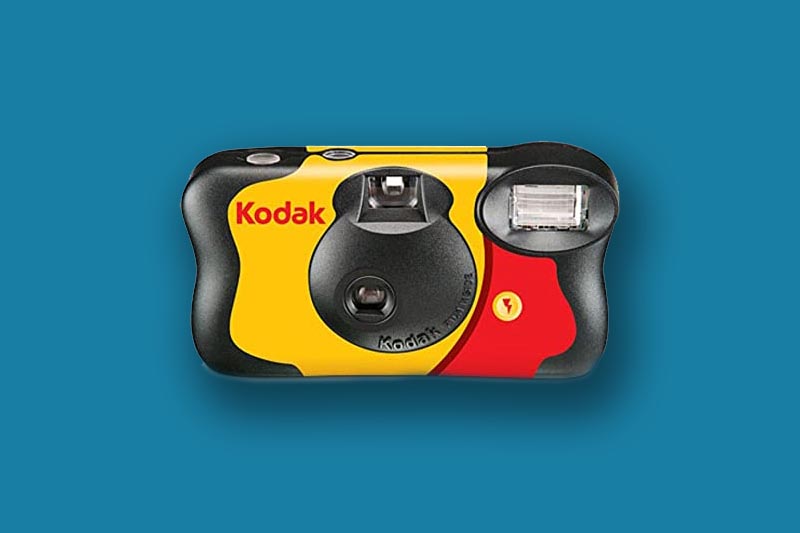 Like Fuji, Kodak offers us a camera that has been on the market since the early 90's and has been for many a camera that has left great memories in our childhood.
Since, who does not remember that little toy camera that they gave us as children? With which we made our first contact with photography but many times we did not even get to see the result.
Most of the time it was a Kodak, since Fuji in those years was more focused on the Asian and European market. Of course this does not mean that there were no other alternatives, but the most common in those years was to opt for a Kodak.
We are not going to give technical details of this camera in this post, since we have a complete review of the Funsaver in which we describe all its details in depth.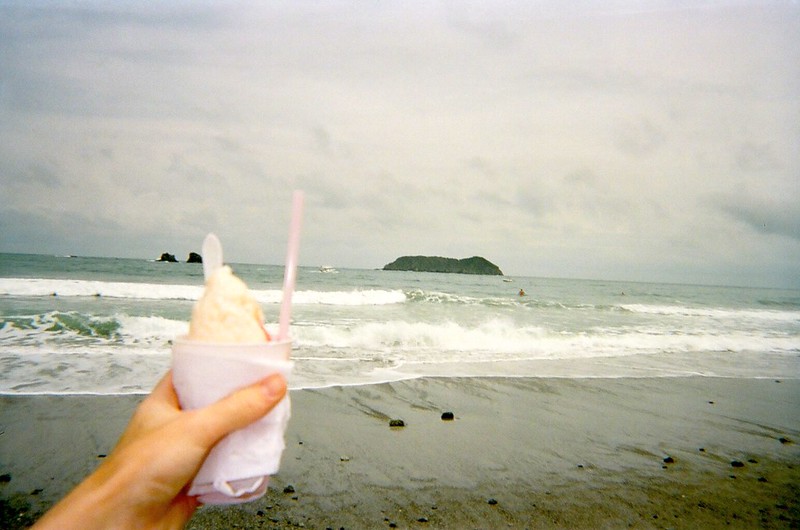 photos by Trevor Huxham
Halina Ansco Disposable Camera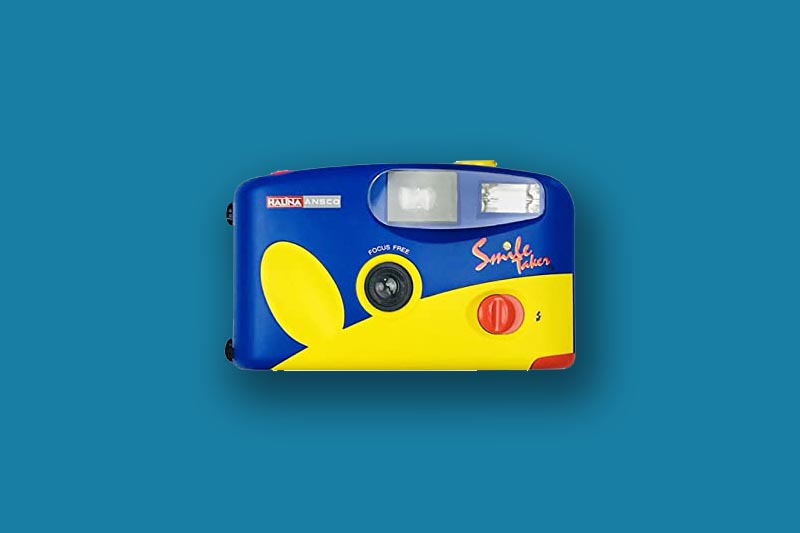 A camera that has acquired a lot of relevance over the years and especially through the Internet, and that is competing today in the market for single-use cameras.
Although Ansco was a major American camera brand in the past, today it has reduced its entire legacy by producing products exclusively for hobbyists. This is due to the great power that other Asian brands have acquired throughout the world on the market.
That is why, like Kodak but on a smaller scale, this brand has contributed to represent the American industry in the field of film and photographic equipment.
Once again we find a camera with standard features in terms of speed, aperture and features such as the built-in flash. Easy and simple to use!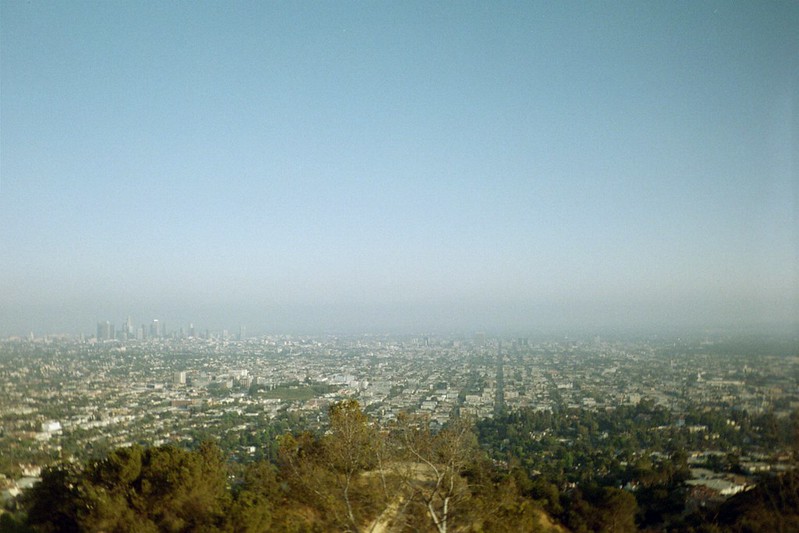 photos by Ivan Mordo
Holga 120 Reusable Camera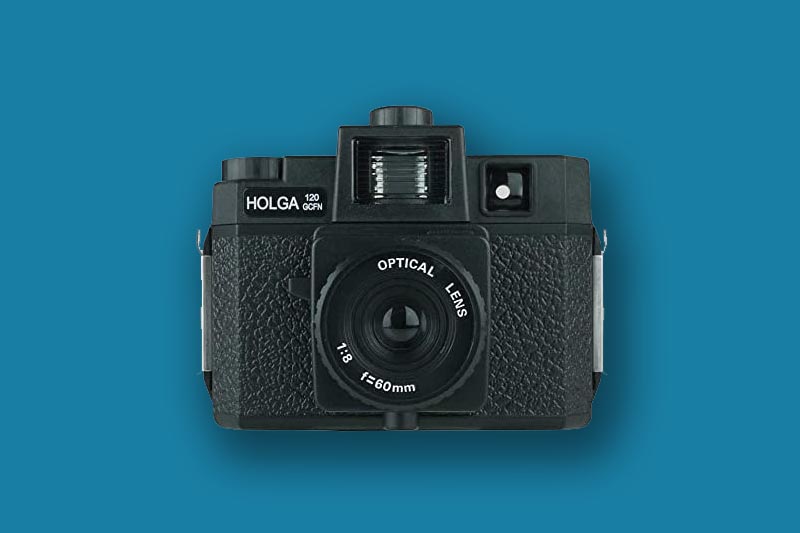 This brand is directly associated with the past of mass production of cameras that originate in the Soviet Union. This particular camera has a great legacy and also a great community in the analog world. Find it on amazon here.
Although for many this camera can be labeled as a toy camera, it is not like a disposable camera.
All its components are made of plastic like a disposable camera, but it is a camera that works perfectly to be reused over and over again.
What we have not mentioned from the beginning, (and we like to give interesting data associated with its origin) is that this camera differs from the previous ones, it is a 120 format camera, say a medium format camera.
The interesting thing about the pack when purchasing this camera is that it comes with the batteries and the film outside the camera as such, because as we said before, it is a reusable camera.
All you have to do is buy another film and shoot again.
Mind you, the batteries will probably have to be replaced every 2 rounds fired.
Another interesting distinction, unlike a 35mm disposable camera, is that although it is made of plastic and is very light, it gives us another type of sensation when using it.
It's probably that feeling that calls fans to feel comfortable experimenting with this camera.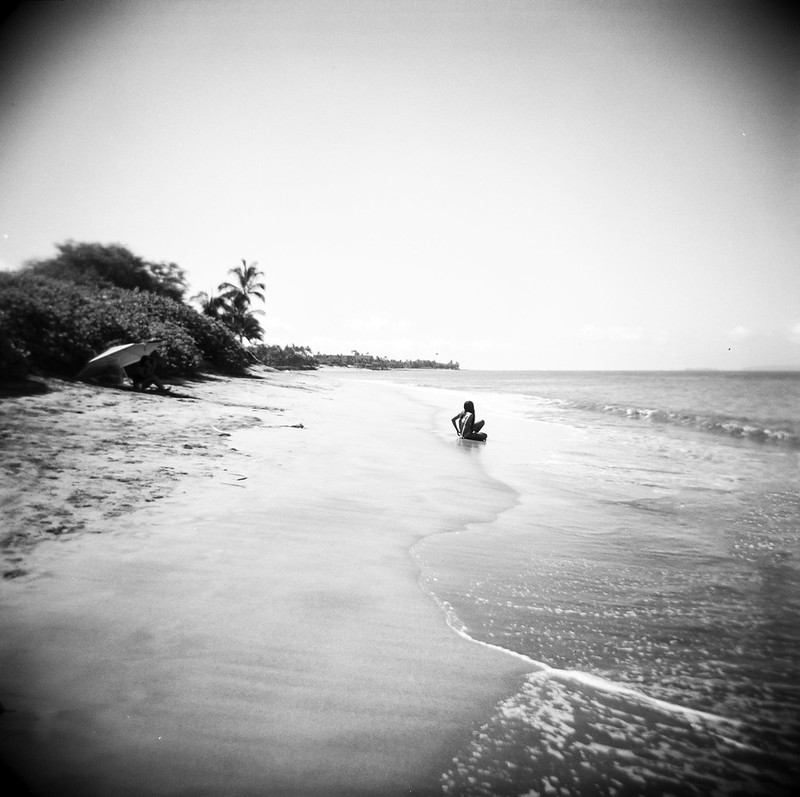 shots by Gordon Baldwin
This camera has changed absolutely nothing since its initial design 40 years ago. Not for this reason we will say that it is a solid camera, with time you will realize that many times it has problems with the advance of the film or for example that it has some incidence with the passage of external light on the film.
This can be uncomfortable for many, if what they are looking for is a stable photo-to-photo consistency. But for the vast majority who choose this type of camera, it is precisely their weak points that they rescue as virtues.
Since these shortcomings are what make the resulting photograph a different form of expression. And an infinite source of experimentation with which we will be able to take unique photos of common situations.