Film News: All about the new Pentax film camera announcement
Last Updated on December 20, 2022
Pentax Japan (Ricoh) has just published a video on YouTube where they talk about starting a "film project" with which they will try to resume the legacy of Pentax and develop this new project of making new film cameras in order to resolve the new demand that has been born in the last years of this resurgence of the film.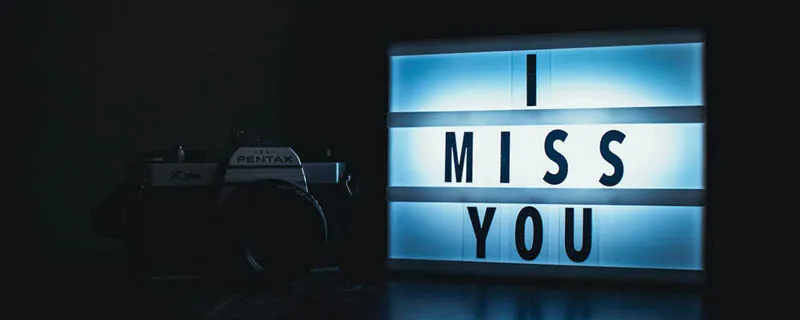 Context
Let's remember that Ricoh Imaging Company in 2011 buys Pentax from Hoya Corporation, which had been acquired by it 3 years earlier. It is true that in those years brands like Canon and Nikon were practically the kings of the sector, and Sony was seen being born (after acquiring Minolta) that would later surpass them all with its mirrorless cameras.
The truth is that when you buy a company you are not only buying its name as such, but also its infrastructure and technology. So it was in that way that Ricoh was able to benefit most from its purchase.
If we analyze the searches for "pentax film camera" in Google Trends, we will see that in last 5 years, after coming from a constant fall, it has practically stabilized, with a very slight tendency to grow.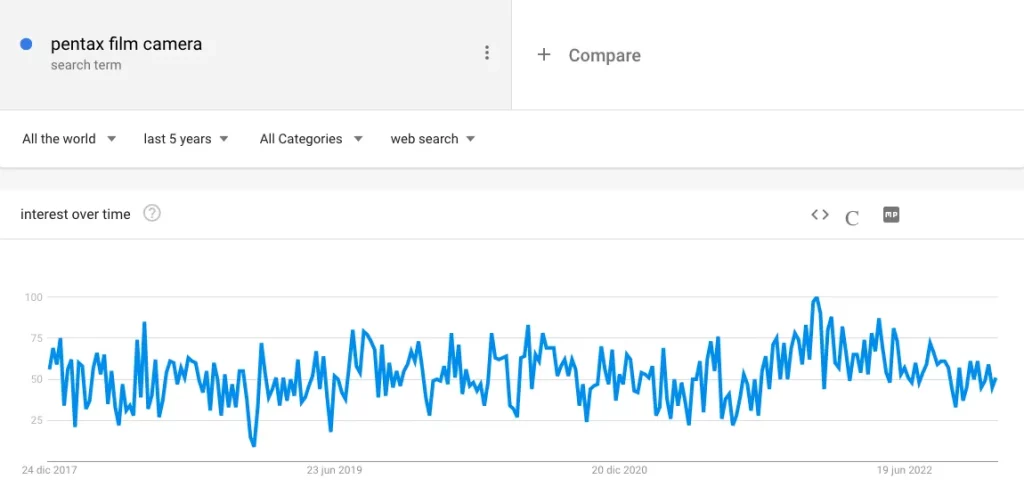 However, if we analyze, for example, only "film camera", we can see a significant increase in average in Google searches. So taking advantage of this new market trend could be Ricoh's objective with this "project".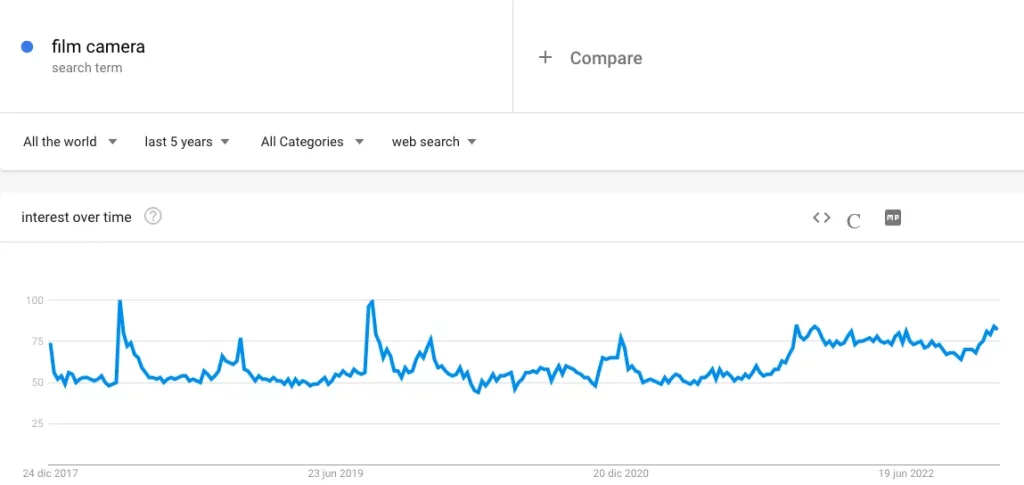 The announcement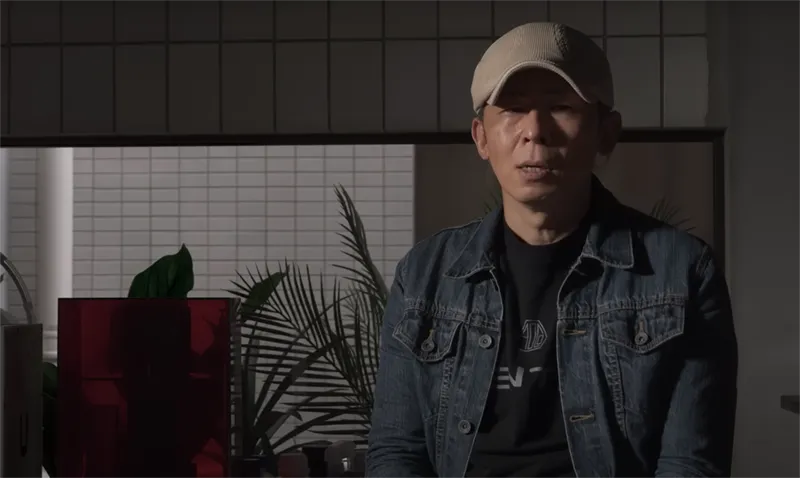 In the announcement, Ricoh's CEO talks about the market trend towards analog photography and the importance that this means for the market, in which there are practically no manufacturers (besides Leica) that encourage this demand.
He talks about how the prices of film equipment increase every year (in the second-hand market), and about the importance of being able to meet that demand with new cameras that can offer a guarantee with the purchase.
It highlights the importance of Pentax in the manufacture of film cameras in history, and how important it is to take advantage of the knowledge of veteran Pentax engineers in the manufacture of analog cameras for this new generation interested in the world of film. And it excels at making cameras that are affordable.
He talks about the fabrication of initially starting with a compact camera before developing a professional SLR, -that's aware- it would be totally mechanical. This leads us to think of point and shoot cameras similar to the Ricoh GR's. And maybe take up a Pentax K1000 type camera project?
It certainly raises many questions, and in part this announce is trying to arouse that curiosity, gauge the public's reaction. But what is certain is that they would not make an announcement if they did not have something already advanced.
What we see
There is a lot of interest in this announcement from all over the world of photography, not just from the wider community of analogue photography enthusiasts. But of those professionals who at some point had to make a transition from film to digital. To the wave of photographers who gave up on digital.
Let's largely think that for Pentax to succeed in this initiative, it will have to appeal a lot to the nostalgia of its users, whether they are new or old. That is why Takeo Suzuki in his announcement specifies in the design of a camera that is completely mechanical, which is undoubtedly important. Who would want to buy an analog camera with mostly electronic components? I don't.
Since that case we could go to eBay and buy a Pentax MZ-7 at a lol price and practically new.
Conversely, the same would not be true of designing a fully electronic point and shoot, which could hold its own against big names like the Contax T3, which is a great camera but appalling value for money.
We have the Ricoh models of the GR line that at the time were not able to compete (in popularity), and were recently revalued in their digital range. They are great cameras focused a lot on street photography, but not because they are specifically for the street, but because only those who do this type of photography knew how to give them importance.
Concluding
With this new project we will finally see Ricoh boost the brand that it once buried with its purchase, I am sure that with the commotion that this news has caused in the world of film photography, Ricoh will find the confidence it needs to lead this analog trend . And very soon we will see a Contax T3 killer this 2023 😉