Nikon FE2 Review: The most underrated Nikon in history
Last Updated on August 11, 2023
The Nikon FE2 appeared at a time when professional cameras were transitioning into the electronic age. There was still skepticism in the sector, what was not purely mechanical or purely electronic caused that distrust, which is why the FE2 had to be the shadow of the Nikon FM2 for many years.
Certainly the technology of the Nikon FE2 was advanced, and many professional photographers viewed its advanced electronics with skepticism. But, the sector changed suddenly in the years following its launch. It was inevitable to adapt to change, the mechanics were going to be replaced by chips, and hybrid cameras like the FE2 were not going to have time to shine. Until now?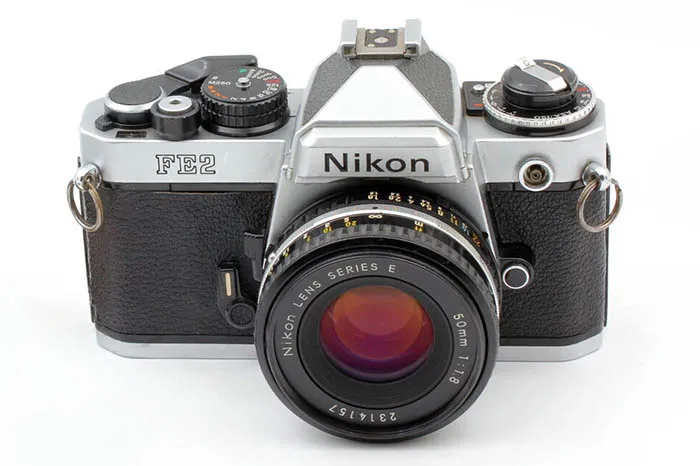 Nikon FE2 Specs
Year Release:
1983
Film type:
35mm
Lens Mount:
Nikon F bayonet mount
Shutter:
Electronically controlled, metal-focal-plane shutter with titanium curtains
Shutter speeds:
Auto mode: stepless speeds from 8 to 1/4000sec.
Manual mode: 16 quartz-controlled speeds from 8 to 1/4000sec.
Mechanical (non battery): 1/250sec, Bulb
Viewfinder:
Fixed eyelevel pentaprism, 93% frame coverage
Focusing screen:
Three types of Interchangeable matte/Fresnel focusing screen with central split-image: Nikon K2 as default, Type B2 and Type E2.
Viewfinder display:
Shutter speed, ADR aperture f-number, exposure compensation, shutter speed/exposure, outside-exposure-range warning.
Exposure metering:
Through-the-lens center-weighted exposure measuring (TTL)
Metering range:
EV1 to EV18
Photo diode:
SPD's for metering (silicon photodiode), TTL flash control
Film speed range:
ASA/ISO 12 to 3200
Exposure compensation:
Via dial provided; -2EV to +2EY in one-third increments
Film-advance lever:
Single stroke
Automatic film wind:
MD11/MD-12 Motor Drive
Frame counter:
three frames before "1" up to 36 frames
Self-timer:
10 sec
Multiple exposure:
Via lever, double exposure or multiple exposure
Flash sync:
1/250sec
Hot shoe:
Ready-light, monitor and TTL control contacts provided
Camera back:
Interchangeable with MF-l6 or MF-12 Data Back
Power source:
3V lithium hattery 1 x CR-1/3N or 2x 1.55Y S-76 / SR44 or 2x 1.5V LR-44
Dimensions:
142.5mm(W) x 90.0mm(H) x 57.5mm(D)
Weight:
550g
Description
The Nikon FE2 belongs to the advanced intermediate range of Nikon's 35mm cameras, where we can also find the "FM" models. It is mainly intended for advanced amateurs or professionals who require a backup camera for different situations. It can be found in two colors; silver and black.
The FE2 is an electronic shutter camera, which means it requires power to access the entire speed range. The mechanically actuatable and backup speed is 1/250sec.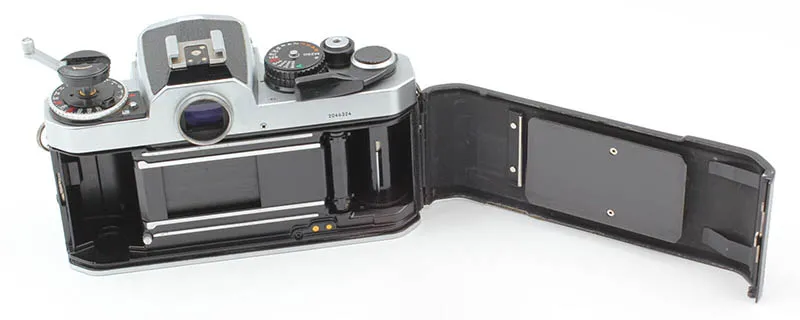 This is why it was never a favorite with photojournalists, who preferred a fully mechanical camera like the FM2, which is capable of shooting in extreme situations (such as extreme cold). Although this idea is not entirely correct, since some mechanical cameras can also fail at low temperatures.
It is precisely because of this idea that the FE2 could not have the prominence that it certainly deserves, a small prejudice can cause a great impact on the market.
In normal situations The Nikon FE2 meets all the standards (and more), and shines above all for portraits, weddings, street photography.
Facts and Highlights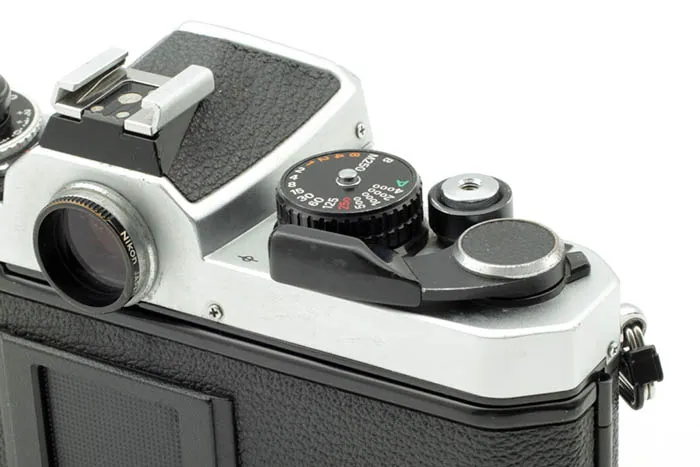 When the camera came onto the market in 1983, it was a sensation together with its purely mechanical sister FM2: 1/4000 sec as the shortest shutter speed was a world record at the time. The camera also represented the ideal of a 35mm SLR in other respects: compact but extremely robust metal housing, a wide range of accessories, simple, functional design and an aperture priority.
Almost unthinkable nowadays with digital cameras, whose 1000 functions are still difficult to grasp even after years of use. The Nikon FE2 offers a wide range of iso sensitivity from 12 to 3200, exceeding the professional standard that started from asa 25.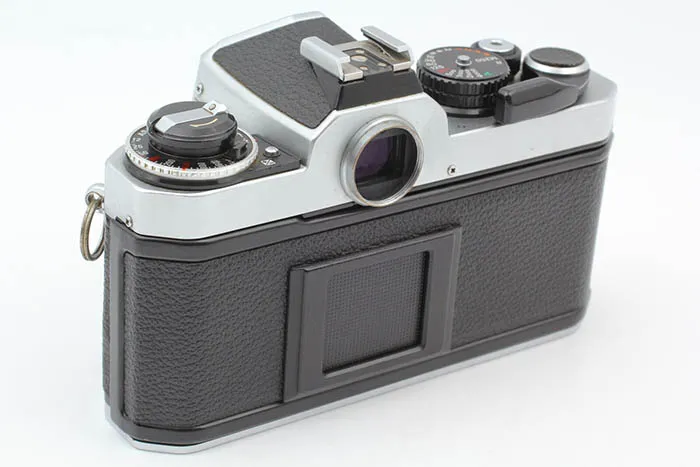 When Nikon stopped production at the end of 1987, there was an outcry from the ranks of the fans and the prices for used ones partly rose above the last new price and continued to do so for a few years. Nikon itself then built the Nikon FM3a from 2001-2006, as a time machine with a purely mechanical shutter, something like a hybrid between FM2 and FE2.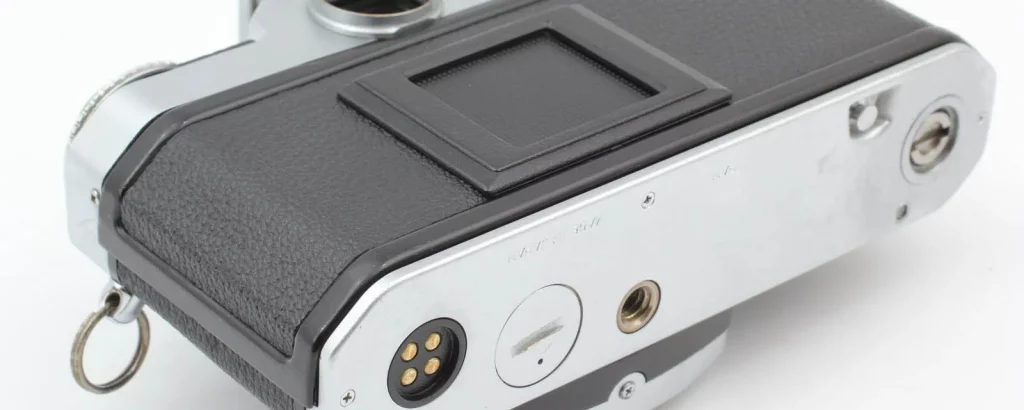 A lot has already been written about the camera itself, eg here or officially by Nikon itself. Many interesting features have been implemented in a straightforward and consistent manner, eg multiple exposure, dimming button and TTL flash control.
Reliability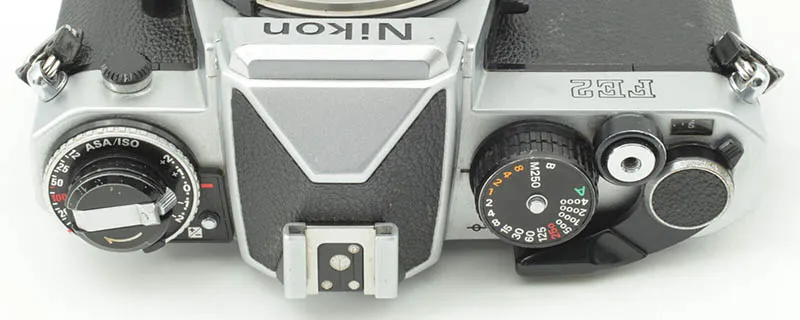 On the other hand, one of the reasons fans love this camera is that unlike its competitors (like the Canon AE-1 program), after 40 years of service, it still works like new. Obviously this is very relative and perhaps exaggerated, however certainly Nikon put all its effort to make this camera a high-tech benchmark when it comes to the beginnings of electronic photography in the 80s.
The body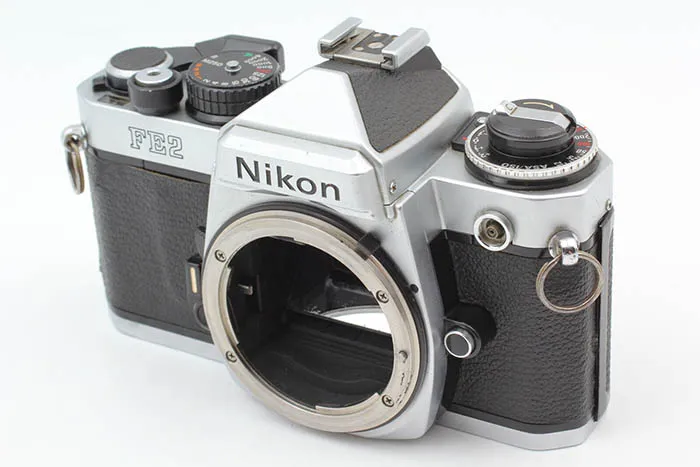 The body is covered by an alloy of aluminum and copper, something that makes it very solid and resistant over the years. The black color against silver became very popular at this time, that is why you get to find many FE2 in this color.
The FE2 has an approximate weight of 550g, it is very compact and light compared to others in its range. And of course, it was designed precisely for that. Let's remember that the fashion of size was fashionable in those years, putting all the possible technology in a small box.
The size was fair and adequate in the models of those years, they did not intend to compete in that sector, since it was Olympus and Pentax that did it better.
The Nikon FE2 had 3 functions, the A (auto) mode which basically consists of an aperture priority mode, the M250 which was the 1/250sec backup speed mode in case you required a mechanical mode, and the manual, which was electronically controlled.
The shutter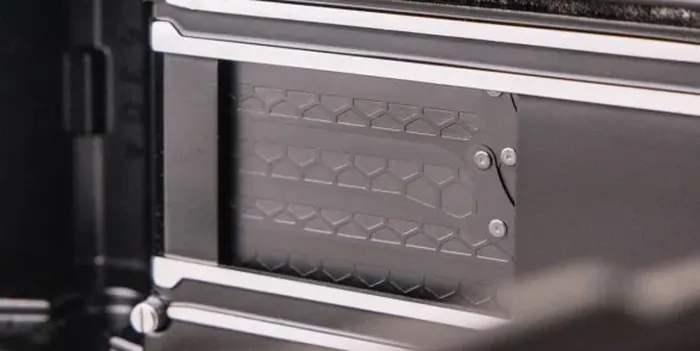 As we mentioned before, one of its most relevant features of the NIkon FE2 it's the shutter, it has the Nikon honeycomb technology made of titanium, something that it shares with the F range as the F3, and also the FA and FM. Vertical curtain shift was one of the great advances in photographic technology, and Nikon was able to develop it to perfection. Thanks to this the FE2 is able to reach the incredible speed of 1/4000sec, and to do so after many years without problems.
In addition to this, they were also the first to implement shutter speeds well below 2sec, since although the camera technically reaches 8 seconds of shutter, you can increase it even more with the exposure compensation.
The viewfinder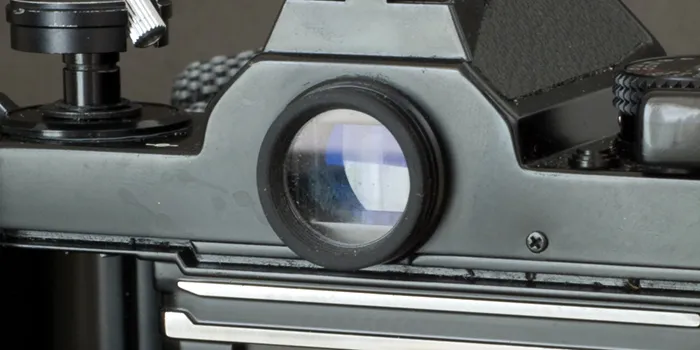 The viewfinder has 93% vision coverage, a flash LED indicator indicating that it is ready to be fired, in addition to all the data related to exposure (needle) and underexposure (LED). In addition to the information of the current opening of the diaphragm.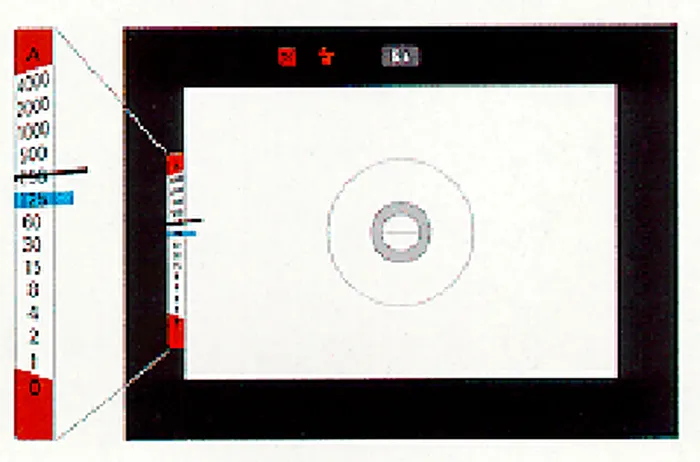 One of the physical characteristics of the viewfinder is that it is covered with a protective multicoating, the same as that used in lenses.
There are 3 interchangeable models for the viewfinder, the K2 models (the default), the B2 type and the E2 type.
Differences between FE2 and FM2

For some they are almost identical cameras, and for others they are diametrically different (subtleties of course).
| Nikon FE2 | Nikon FM2 |
| --- | --- |
| Electronic shutter | Mechanical shutter |
| Needle photometer indicator | Led photometer indicator |
| Titanium shutter curtains | Aluminum shutter curtains, Titanium (some) |
Accessories
The available accessories are also convincing: interchangeable eyepiece lens, focusing screens, camera back, etc. Motor, automatic flashes and not to mention the largest range of lenses on the market. As you can see from the pictures, my copy has aged honourably, some paint can be off in some places and the dirt is in the cracks. But the camera can work perfectly, even with a 10 year old battery!
Video: Technical and operational data
Nikon FE2 Sample shots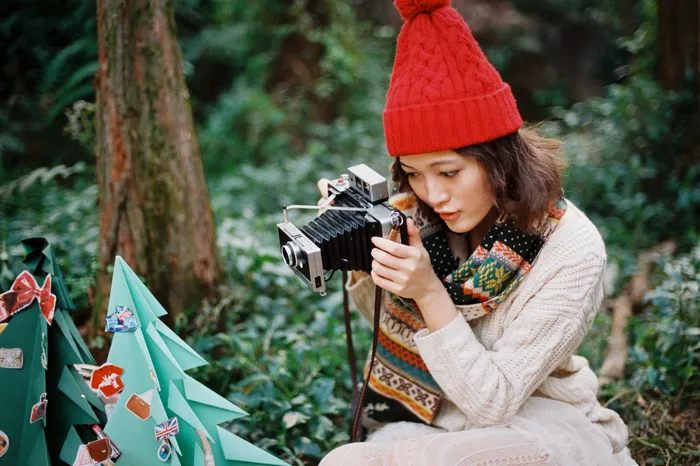 Thanks to: Andrew Prickett, Jim Fischer, Zhao Xian Chan, Livio Burtscher for these great shots.