Yashica T3 Review, The Old School Point And Shoot
Last Updated on February 28, 2023

The Yashica T3 is a barely small compact point and shoot camera, it is made in Japan by Kyocera and released in 1988, it is known by the name Kyocera T Scope.
Like any other point and shoot film camera, all you have to do is insert the film, wait for the counter to reach 1, and start shooting.
In the same way, the camera is capable of reading the DX code of the film. But let's take a closer look at all of its specifications and discuss each of them.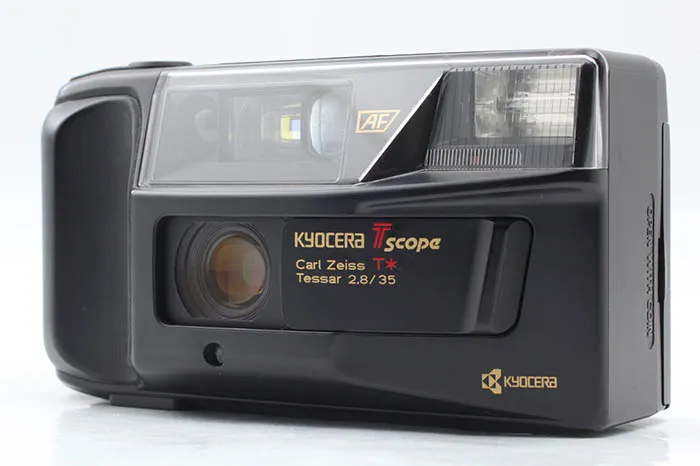 Yashica T3 Specifications
Year release: 1988
Lens: Carl Zeiss Tessar T* 35mm f/2.8 lens, 4 elements in 4 groups.
Shutter Speed: from 1/630 to 1 sec
ISO: DX film 64 – 1600
Focus: AF from 0.5m to infinity
Film Loading: Film autoloading and autorewind
Self-timer: 10 seconds
Flash: Built-in flash of 0.6s recycle
Battery: 6v lithium battery (2CR5)
Weight: 275g without battery / 390g with battery
Frames Counter: up to 39 frames
Yashica T3 lens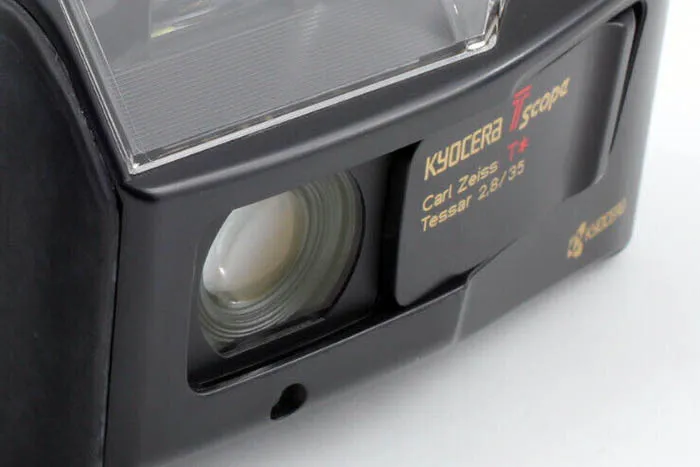 Like all Yashica T models, it features the Carl Zeiss Tessar T* 35mm f/ 2.8 lens. Which of course is where it inherits the name, with emphasis on Carl Zeiss Tessar lens equipped.
Another camera model that bears the name thanks to the use of this lens is the Contax T, T2 and T3.
An important difference and advantage of the Yashica T3 compared to its successor (Yashica T4), is that it has an aperture of f/2.8 while the T4 has f/3.5. Something that for many is an important factor to consider.
We all know the unrivaled reputation of Carl Zeiss lenses, which is what gives this camera much of its power. And it is that this beyond the benefits and the perforation of the camera, determines the quality of the image that we will obtain with this camera.
We can see from the images that sharpness and definition are out of the question. Since what we put in focus will be overflowing with quality.
Yashica T3 ISO speed
Although we could say that the ISO range is not the widest far from it, since in cameras of the same we have seen sensitivities of a greater spectrum. Rarely or in no case will we use sensitivities other than 64-1600 ISO. A very similar setup to the slightly lesser-known Canon Sure Shot Supreme.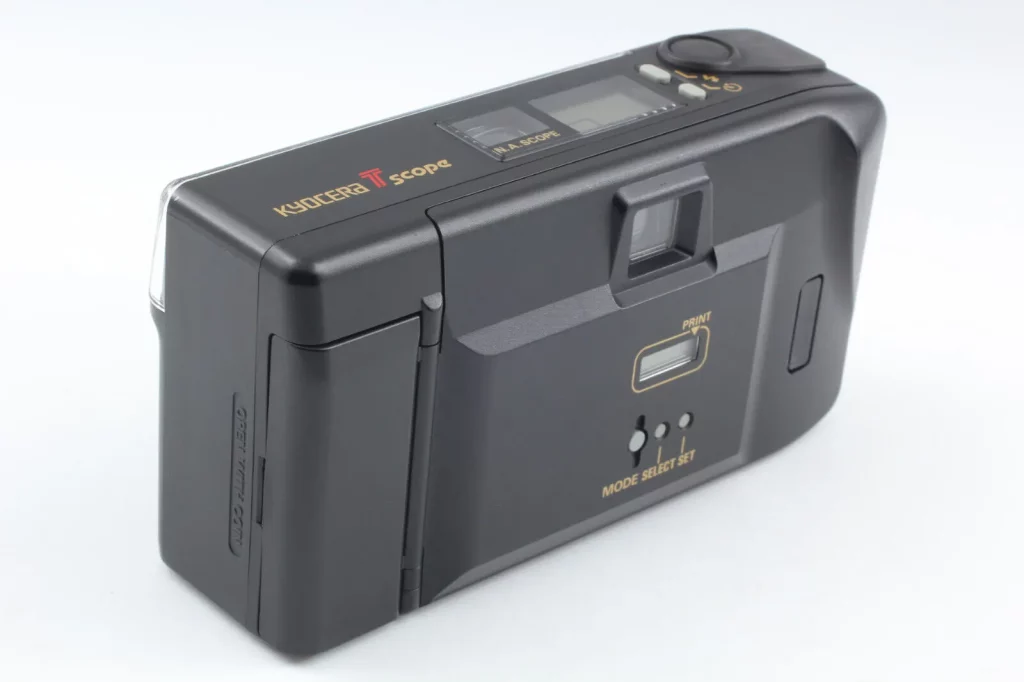 In these times, in addition to the fact that we no longer find films of such variable speeds, the only times we want to use higher ranges could be to bid or lower levels for expired rolls.
For this reason, in this aspect, the iso range is correct and is not a limitation.
Yashica T3 Battery
The battery that the Yashica T3 uses are the well-known 2CR5 lithium batteries, which are actually a pack of two CR123 batteries in one.
One of the differences with respect to other cameras of its type is precisely this, since while more modern models already opt for small batteries, the Yashica T3 is still heir to the use of large batteries as if it were an SLR.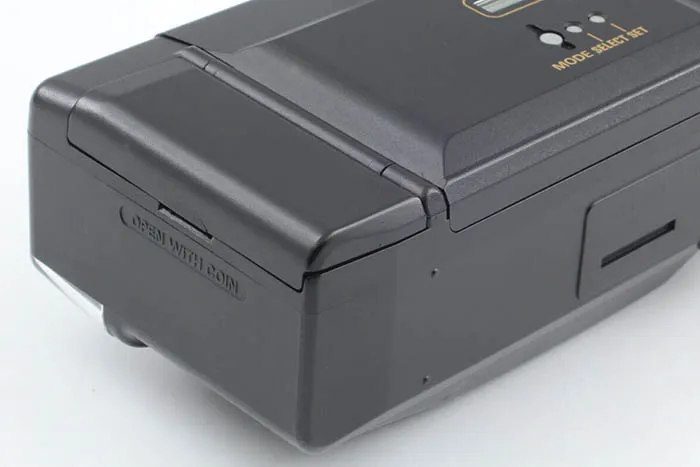 This of course has to do with the fact that we are talking about an old school model of compact cameras, manufactured at the beginning of its era. It won't be until the next model (T4) that Yashica will choose to use a CR123 battery alone.
Something we can tell you is that with this battery you will at least have the full year to recharge and shoot film reels at your leisure.
Yashica T3 Vs T4 Comparison
| | | |
| --- | --- | --- |
| | Yashica T3 | Yashica T4 |
| Year Release | 1988 | 1992 |
| Lens | Tessar T * 35mm f / 2.8 | Tessar T * 35mm f / 3.5 |
| Focus | 0.5m to infinity | 0.35m – infinity |
| ISO | 64 – 1600 | 50 – 3200 |
| Battery | 2CR5 | CR123 |
| Self Timer | 10 sec | 10 sec |
| Weight | 275g | 170g |
Price and Buying Guide
The Yashica T3 is one of the most successful cameras manufactured by Kyocera, and in recent years, it has been highly valued. With the rising popularity of analog photography in the last two years, many people have started to discover them and search for them like crazy.
That's why you won't find a Yashica T3 at a "bargain" price. A Yashica T3 can easily cost around $300, and if it's in its original box, perhaps twice that amount.
Not only are we talking about a very reliable camera to shoot with and a lens of great quality, but it's also a camera that can be considered a "collectible."
Is it overhyped? Probably, considering it's the camera that Terry Richardson used to photograph celebrities in controversial situations. And who wouldn't want Terry's camera, right?
Yashica T3 Sample Shots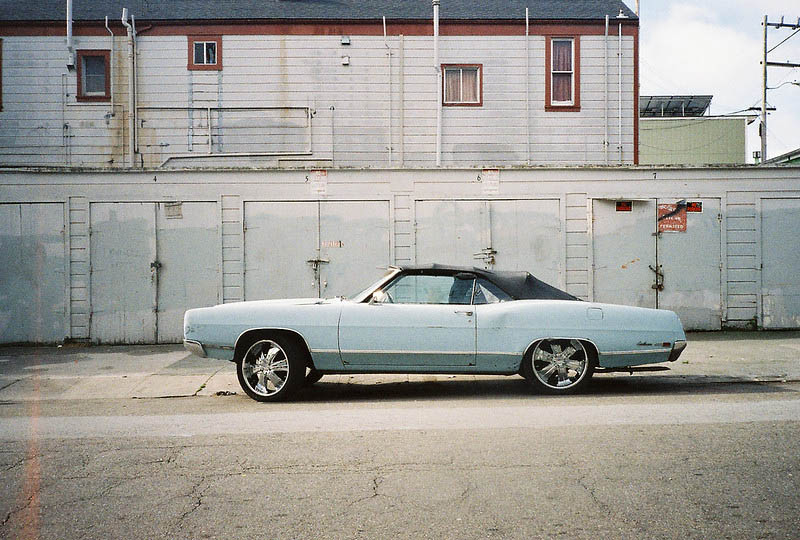 Testing
The following video can help you to habituate yourself with the performance and use, in this case focused on street photography.
Conclusions
Although this is an automatic and easy-to-use camera, there are more compact and more powerful camera options. However, the value for money over other compact cameras that are not on everyone's lips will not be as good as that of the Yashica T3.
In no way could we say that it is not a camera that does not measure up to cameras like the Olympus Stylus Epic or the Yashica T4 itself.
But for example, if you have the possibility of acquiring a camera with the same features, with better portability, and a newer technology, it will surely be an option with which you will feel more satisfied.
But if you are a fan of point-and-shoot cameras, this wonderful camera cannot be missing from your collection.