Pentax Espio 80 Review: Pentax's prettiest point-and-shoot?
Last Updated on June 3, 2023
Probably the Pentax Espio 80 is one of the few Pentax point-and-shoot cameras that has aged well for the times we live in, and that's why I believe it deserves a review. The Espio line was highly popular in the 90s and focused mainly on the domestic market for compact film cameras. It was the type of camera you could find in any electronics store.
However, the Espio 80 aimed to attract the more demanding audience in the industry by presenting a more elegant and understated design compared to the rest of the models in the line. We will see that it offers very interesting and even innovative technical features. However, in other aspects, it may fall a bit short.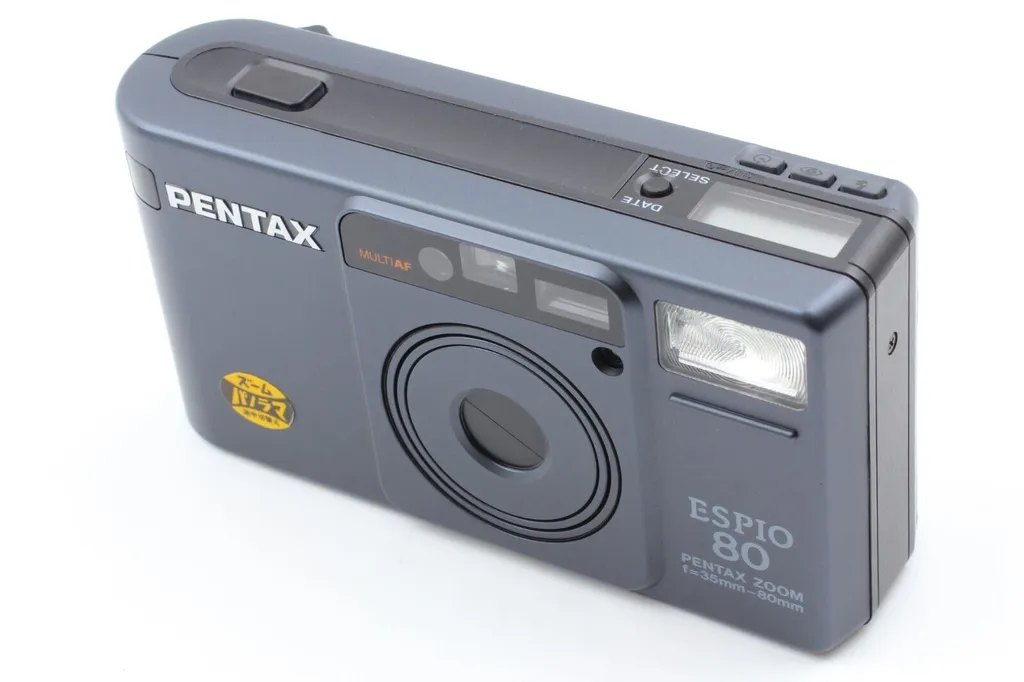 Espio 80 Specs
| | |
| --- | --- |
| Year Released | 1994 |
| Also known as | Pentax IQZoom 835 |
| Type | Point-and-Shoot film Camera |
| Film Format | 35mm |
| Finish | Dark gray and Silver |
| Lens | Pentax Zoom 35-80mm f/4.1-8.7 (7 elements in 6 groups) |
| Focus Range | 0.5m to infinity |
| AF System | Active infrared, with focus lock and focus aid illuminator |
| Shutter Speeds | 2sec to 1/400 sec. |
| ISO | 25-3200 ISO, DX Reading |
| Other features | Bulb mode, panoramic crop mode |
| Flash | Auto flash with red-eye reduction, fill-in flash, and flash off modes |
| Flash sync | 1/30th (38mm) to 1/60th sec (80mm) |
| Viewfinder | LED indicators for focus and flash readiness |
| Battery | 1x CR123A battery |
| Dimensions | 125mm x 66mm x 40mm |
| Weight | 236g |
Overview
The Pentax Espio 80 (also known as IQZoom 835)is a camera released in 1994 during the height of point-and-shoot cameras. Pentax launched the Espio 80, deviating slightly from what they had been doing in order to appeal to a more demanding sector. If we compare the design of this camera with others in the Espio line, we will notice that the design has nothing to do with them.
Pentax, along with Canon and possibly Fujifilm, has dominated the market for domestic point-and-shoot cameras, releasing dozens of models that are in no way intended to be "niche" or premium products like the Contax T2 or Leica Minilux. These cameras are characterized by being constructed almost entirely of plastic, having a sturdy body, and featuring a zoom lens.
Therefore, the Espio 80 timidly attempts to separate itself from the more commercial sector, offering a cleaner and less bulky design, more "advanced" features, and sober colors. However, it still maintains plastic in most of its construction.
Design and Features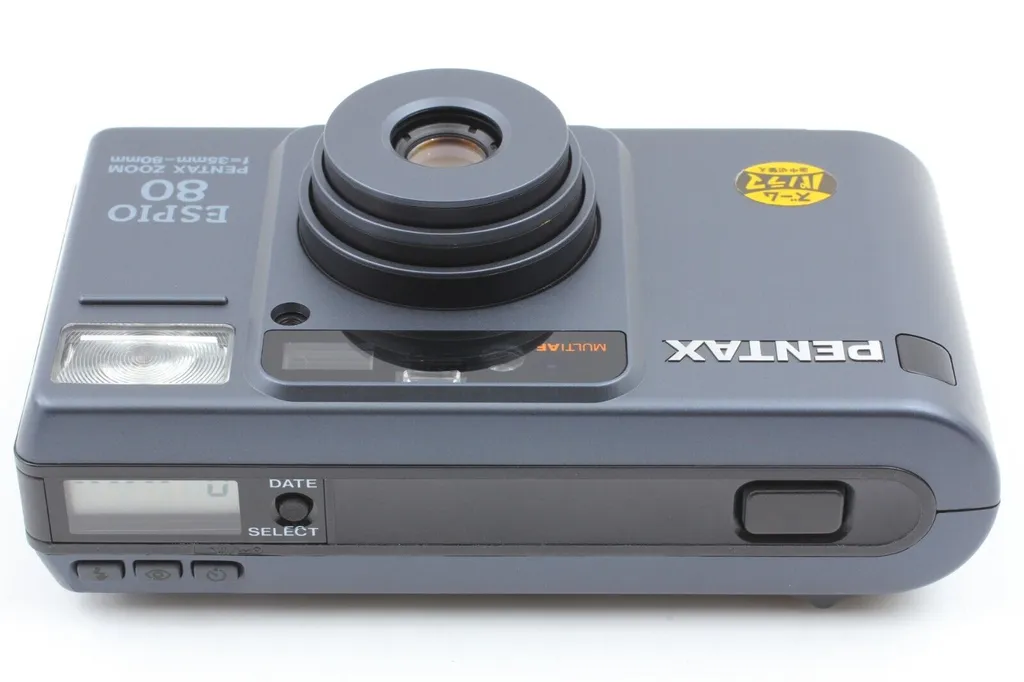 The design of the Espio 80 stands out for its straight lines and overall rectangular shape. The front part has a sleek and modern look, although I can't say the same about the buttons, which rather remind me of 80s design. However, beyond those details, the camera has a good button layout, and you can understand its functions almost without having to consult the manual (with basic knowledge of camera usage).
The power button is located next to the viewfinder (which is not as intuitive), but it can be easily reached with the right thumb. The viewfinder, on the other hand, has a diopter at the top that allows you to adjust the focus for your eye.
Another feature included in the Espio 80, activated by a switch located between the viewfinder and the power button, is the "panoramic mode," a characteristic we have seen before in one of the two versions of the Olympus Stylus Epic. A mode that we have mentioned before is rather a marketing feature than practical use.

On the top of the camera is where most of the functions can be configured, using four buttons. One of them is solely reserved for setting the date, while the other three can be used to:
Disable flash usage (by default it is set to auto, can be also forced "On" to use "fill-in flash").
Activate red-eye mode (for flash portraits).
Activate the self-timer (10-second delay).
Activate the sleep mode (which remembers the configured settings, fantastic!).
Bulb mode (another great mode, for the right type of user).
The 3v CR123A battery compartment is located at the bottom of the camera in the central part, which provides a good weight distribution
Lens and Image Quality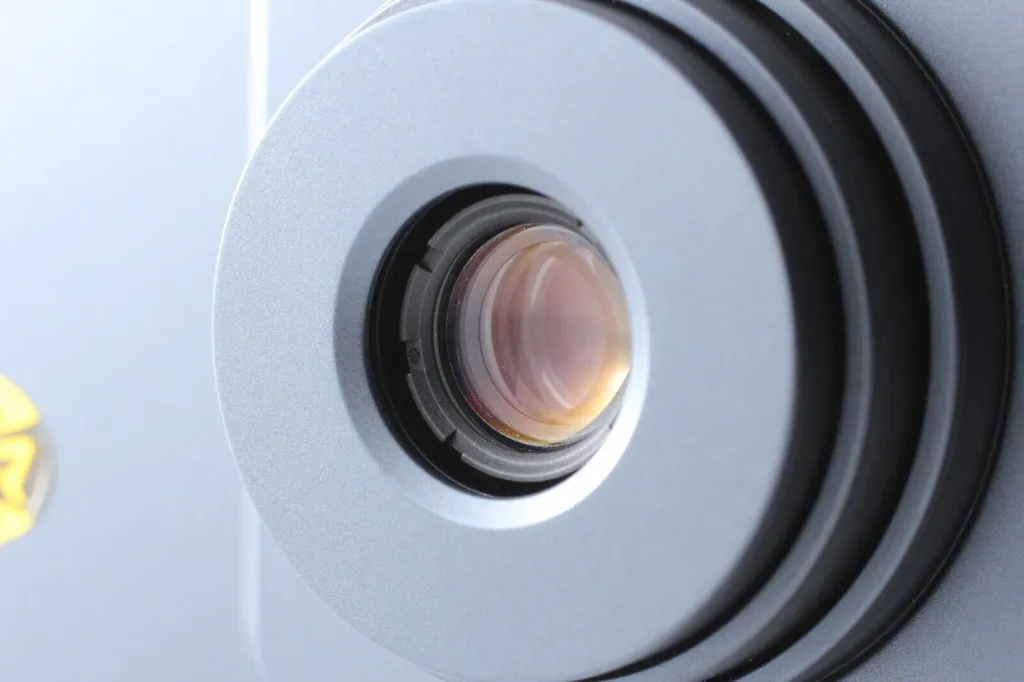 The Espio 80 features a 35-80mm zoom lens with a maximum aperture of f/4.1 at the 35mm focal length and f/8.7 at 80mm. It's evident that, for many situations, this lens will be somewhat limited in its capabilities.
Setting aside its limitations for a moment, let's talk about the virtues that this lens does possess. Despite being a zoom lens, it pleasantly surprises with the level of detail it can capture in photos (scroll down in the post to see samples). It offers good level of sharpness and contrast throughout the image, although there is slight vignetting at its widest focal length (which is completely normal), and one could say that the lens exhibits minimal distortion (if you take a closer look).
For these reasons, I would say that the camera still holds potential today, especially when used at its wider focal length. Nowadays, using the zoom on a compact film camera doesn't make much sense. In fact, even the user base has changed over the past 30 years. Those who shoot film today are essentially photography enthusiasts who don't necessarily require a camera to fulfill all photographic needs.
A ISO 400 film would be essentially a good companion for this type of lens, sufficient for taking portraits and any other type of situation. And I might venture into lower sensitivities if I were to engage in more contemplative photography, such as landscapes or situations with little motion. This is to avoid blurry photos.
Exposure and Metering
The Espio 80 measures light completely automatically, and the experience in different lighting situations has been quite positive. It doesn't have a tendency to underexpose or overexpose in a noticeable way, although in complex situations like backlighting, it can be slightly deceived, but that's normal for center-weighted metering.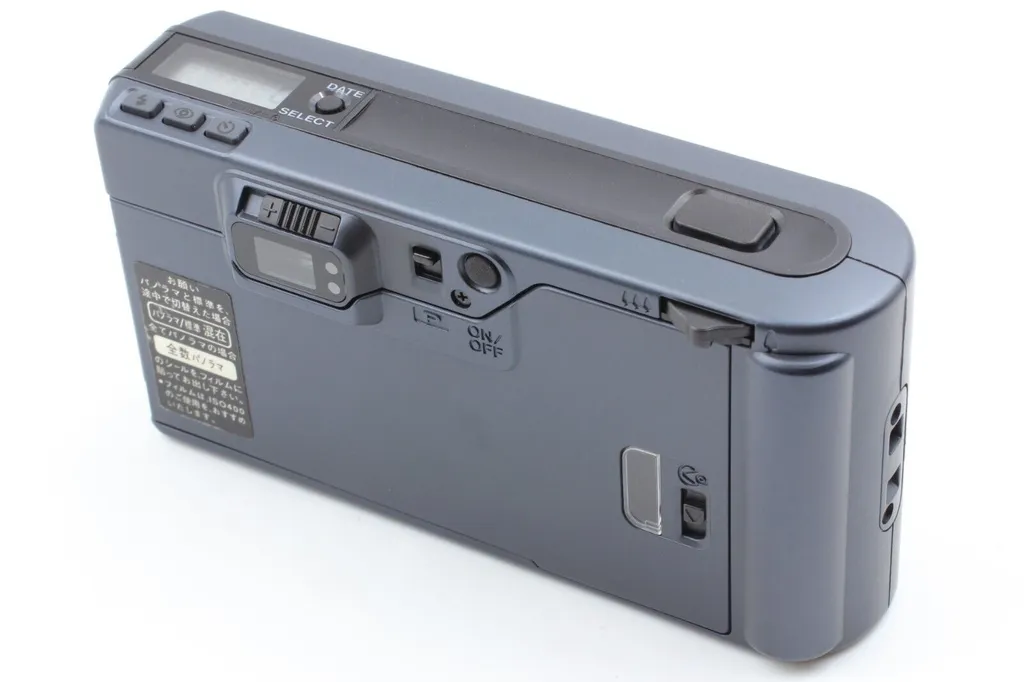 Even though it doesn't have sophisticated metering, it performs adequately. It may slightly underexpose when shooting against backlight with a subject in front, but that's where the fill-in-flash comes in, which works quite well on this camera. To activate it, you simply need to enable the "always on" flash in the settings, and the camera will prioritize shutter speed, adjusting the aperture accordingly to the lighting situation.
It's worth noting that both the fill-in-flash mode and the "red-eye" mode perform a pre-flash, so it's important to wait for both flashes before rushing and moving the camera during the complete cycle. Generally, it's quite fast, but sometimes we may miss a few microseconds, which can result in a blurry photo.
Pros and Cons
Pros
Sharp lens
Sleep mode
Bulb
Three flash modes
Cons
Maximum aperture of f/4
Zoom lens
Price and Buying guide
The average price range for the Pentax Espio 80 is between $80 to $150 USD, depending on its condition and whether it includes accessories like the original case or strap. It can even go slightly higher if it's in its original box and in a "like-new" condition.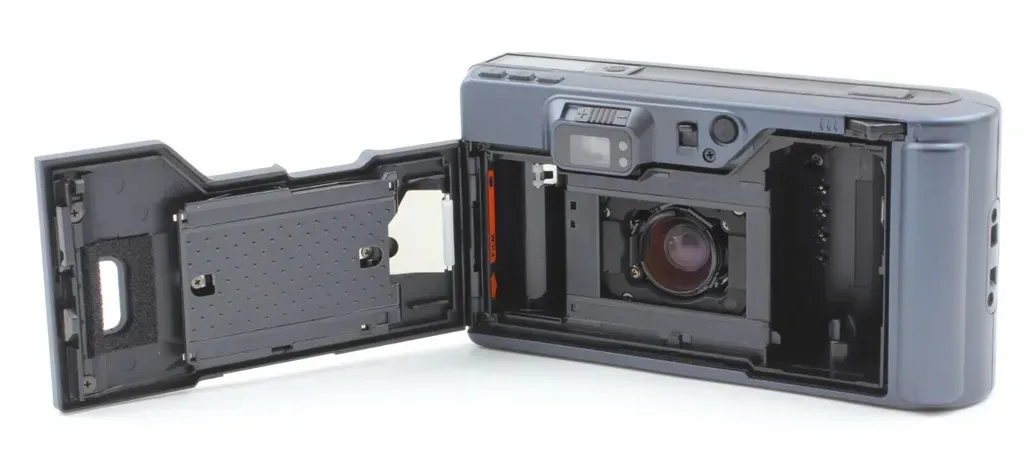 It's not uncommon to get lucky and find it in thrift stores where it's sold for just a few dollars. As mentioned earlier, this camera is more popular in physical markets than in the online market. Regardless, it's important to carefully inspect the camera's physical condition to see how it has been stored. Cameras that have been through tough years often have a very dirty viewfinder, which is quite significant for a camera of this type with a tiny viewfinder.
Espio 80 Photos
Some shots taken with the Espio 80.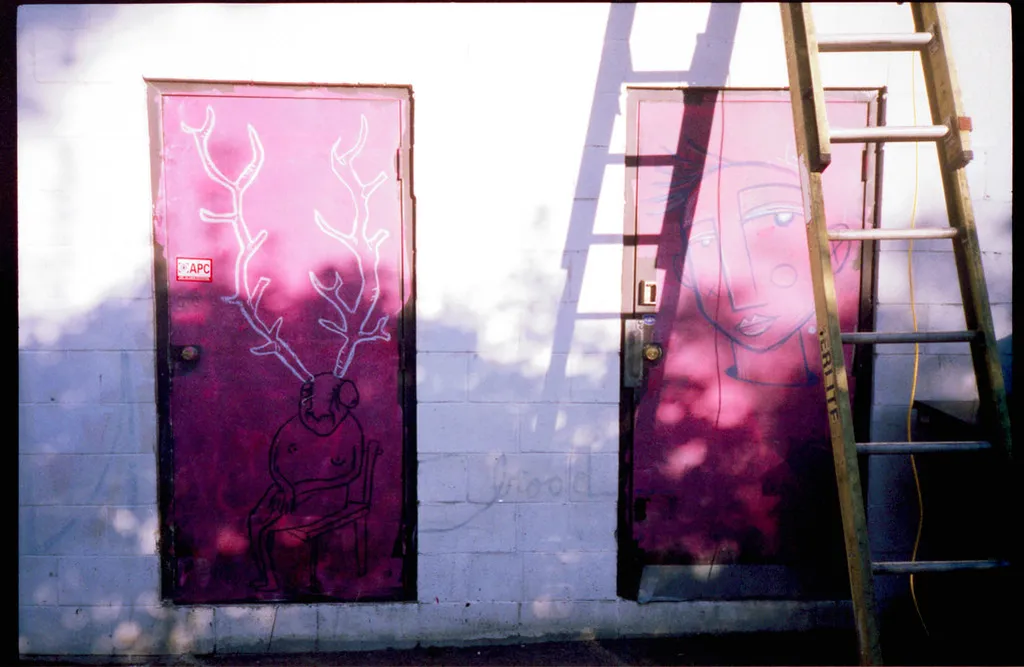 Conclusion
In this Pentax Espio 80 review, we observed that this camera, despite having a zoom lens that is not up to par with modern standards, is still capable of delivering good performance and, furthermore, capturing images of notable quality. It's true that it won't compete with more renowned cameras on the market, such as Yashica or Olympus, but considering the price at which it is currently available, it remains an interesting option.