Contax T2 Review: What No One Tells You
Last Updated on July 17, 2023

It has taken me a couple of months to write this Contax T2 review, giving it the deserved and necessary time to clarify many of the doubts and expectations I had of this great camera.
My feelings towards it are diverse, but objective for this review. Therefore, I will try to talk about it in the most fair and practical terms according to my experience.
To do so, it is best to start by looking at its technical specifications and a bit of its history, and then move on to the more practical points of use and performance.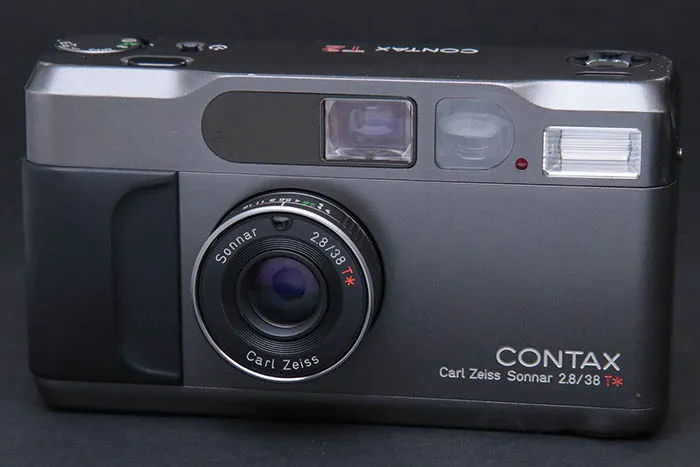 Contax T2 Specs
| | |
| --- | --- |
| Year release | 1990 |
| Camera type | Point and shoot film camera |
| Film type | 135 (35mm) |
| Finish | Champagne Silver, Titanium Black and Gold (special edition) |
| Lens | Carl Zeiss Sonnar 38mm f/2.8 T* multi-coated, 5 elements in 4 groups |
| Shutter speed | 8″ to 1/500th |
| Minimum focus distance | 0.7m |
| Metering | Center-weighted, EV 0-17, +/-2 EV in 1/2 steps |
| Modes | Program, Aperture Priority AE (limited) |
| Flash | Body fixed, normal and anti red-eye option |
| ISO | DX code reading, 25 to 5000 ISO |
| Battery | x1 CR123A |
| Weight | 295g (without battery) |
| Dimensions | 119 x 66 x 33mm |
History
The Contax T2 was released in 1990 in Japan, and thanks to a long-standing agreement between Carl Zeiss and Contax, it features an exceptional Sonnar 35mm f/2.8 lens. This type of lens has a long tradition dating back to the early Contax models when they were still owned by the German company Zeiss Icon.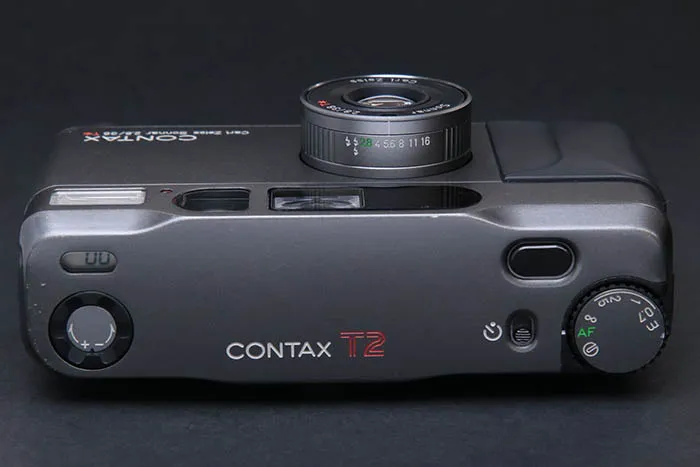 The first model in the Contax T line was introduced in 1984 with the Contax T, which, like its successors, featured a Carl Zeiss Sonnar T* lens. In both the first model and the second (T2), they retained the 35mm f/2.8 lens. And in the Contax T3, they decided to incorporate a 38mm lens with the same aperture.
Contax cameras belong to the Japanese camera manufacturer Kyocera, which for those who don't know, also makes the famous Yashica T (a completely different factory), which also carries a Carl Zeiss lens, but a Tessar type.
The Contax T was not actually a point and shoot camera, but a rangefinder, very similar to the Minox 35 ML but with a premium finish like the Rollei 35.
Therefore, the first model underwent a complete transformation in both design and concept before becoming the Contax T2. It had a longer body, mostly electronic components, and more automated functions (a true point and shoot).
Lens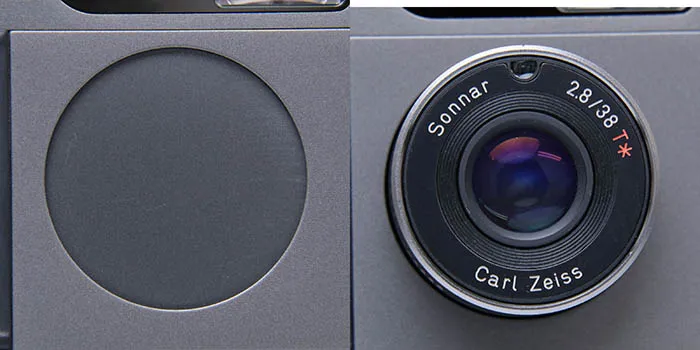 The Carl Zeiss Sonnar 38mm f/2.8 T* lens mounted on the Contax T2 is made up of 5 elements in 4 groups and is protected by a multi-coating. It is undoubtedly the strongest aspect of this camera, which is also accompanied by a fast autofocus system.
The resulting images show a very pleasant level of detail, making it tempting to only use fine-grain films like Kodak Ektar or Portra. But let's not be easily impressed, as in practical situations, cameras like the Olympus Stylus Epic or Konica Big Mini F offer similar quality.
When turned off, the lens folds inside and is covered by a simple metal cap, which also contributes to its elegant and minimalist design.
AF
As mentioned earlier, autofocus is quite fast on this camera, even in low-light situations.
The focus is center-pointed, so it's important to keep this in mind when taking portraits. Many complain that it doesn't focus well on faces at close distances of around 1 meter, so pre-focusing and reframing before taking the shot is necessary.
Pre-focusing is achieved by simply half-pressing the shutter button, placing the central focus point where we want it to focus. Then, we can reframe before fully pressing the shutter button. This is a simple technique that applies to any point-and-shoot camera.
Metering
The T2's metering is center-weighted, has an EV range of 0 to 17, and its exposure compensator is +/-2 EV in half-stop increments. Without a doubt, another great feature of this camera and what makes it one of the most reliable compact cameras.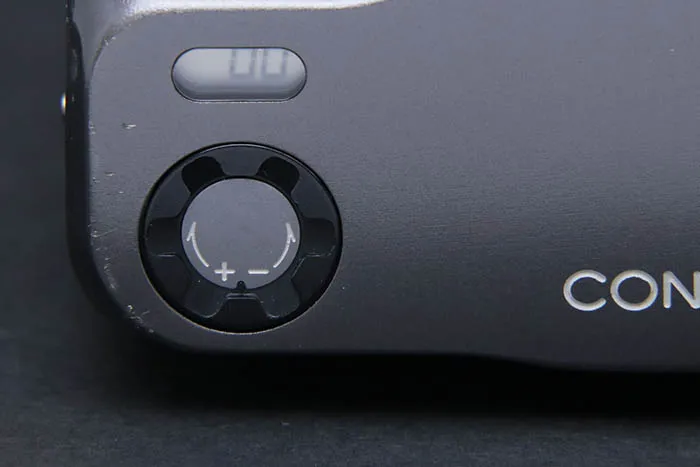 It handles backlighting really well and resolves complex lighting well (without touching the compensator). However, at night it doesn't perform as well as the Konica Big Mini F, for example. But that's getting into the nitty gritty.
The default metering mode works in "Program" or fully automatic, having two distinct flash shooting modes. One with double flash to correct red eyes, and one single flash for rapid shooting situations.
Viewfinder

Probably the brightest viewfinder implemented in a point and shoot, at least of the "high-end" ones I've tried. It has a reduced size at first sight, but when you get closer you realize that with that size it is comfortable enough to frame.
I don't have the same experience with the Mju II for example, which I feel too small and end up with strange faces on my face.
The viewfinder is a simple, angled viewfinder that only includes framing guides and a circle in the middle for a reference of focus (with parallax) and measurement. It should be said that the guides work well at distances greater than 1.5m, so it is best to leave a margin of space.
Pros and Cons
Pros
High-quality lens
Premium construction
Mode and Exposure Compensation knobs
Reliable light metering
Clear and bright viewfinder
Cons
Price
Fingers often hit the lens (in big hands)
May fail in low temperatures (a battery thing)
Only achieves maximum aperture (f/2.8) in low-light situations
Unable to take very close-up photos
Where and how to buy a Contax T2?
Although the Contax T2 is considered a premium and even collectible camera, it's not so difficult to find one in excellent condition. The price will be around $1100, sometimes below that price (with great luck), and other times above it.
In physical stores, it's more likely that they will cost a little more than buying them online. The "exclusivity" is felt more behind a counter. That's why acquiring them online is the most recommended.
You can acquire them second-hand (as it can't be otherwise) on sites like eBay, Amazon, or KEH Camera. The most important thing before buying on auction sites like eBay is to pay close attention to the physical condition of the camera and the reputation of the seller.
Contax T2 accessories
If you're particular about your Contax T2 and want to pamper it a bit to keep it performing well for years to come, these 3 accessories can be quite ideal. Since these cameras don't really come with any factory extras.
Camera pouch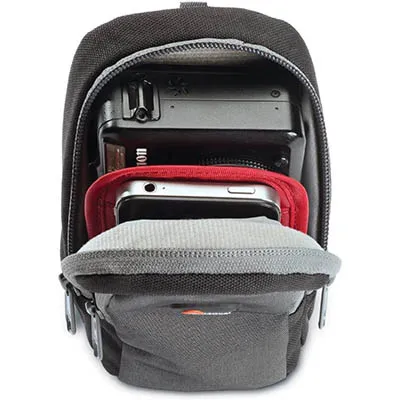 A good case to store the camera, a couple of rolls and an extra battery. This is a Lowepro Portland 30, waterproof.
Mini tripod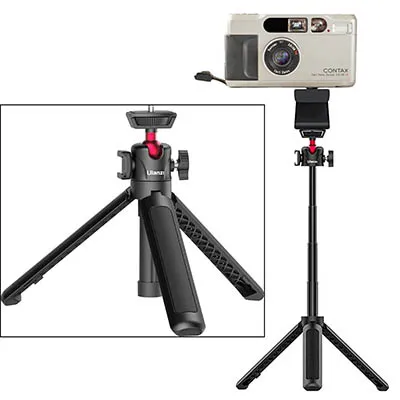 A 4-level tripod, it is compact, lightweight and of solid construction. Something bigger is unnecessary.
Wrist strap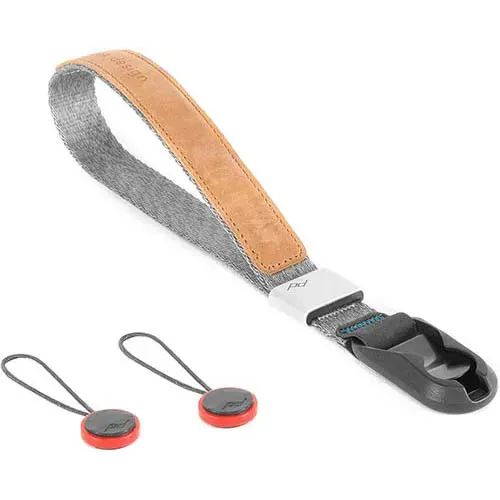 A solid wrist strap, it's no joke knocking your T2 over. Technicians often refuse to repair these cameras.
Comparing the T2 with other cameras
Cameras like the Yashica T4, Olympus Stylus Epic and the Nikon 35ti (to name some) are the most common benchmarks for comparing the Contax T2. It's also interesting to know what features it has in relation to its successor, the Contax T3 (which costs twice as much).
Contax T2 vs T3
In the matter of the lens, there are very few differences between the T2 and T3. The main differences focus on the design and use of both cameras. Let's see what they are.
Lens: The Contax T2 features a 38mm f/2.8 lens, while the Contax T3 has a 35mm f/2.8 lens.
Size: The Contax T3 is slightly smaller and lighter than the T2, the T3 also has a smaller built-in flash.
Price: The Contax T3 is generally more expensive than the Contax T2. Thanks to celebrities like Frank Ocean (just kidding).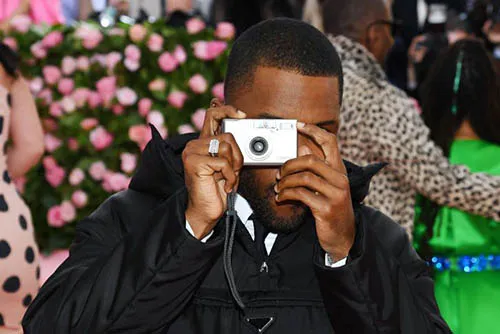 Something that happens with the T3, opposite to the T2, is that it tends to prioritize aperture. This is something that the T2 received a lot of criticism for, as it is not easy to take advantage of its maximum aperture.
This may or may not be an advantage, depending on what you need. But this point does highlight the differences between both cameras beyond just design.
Contax T2 vs Leica Minilux

A comparison between two cameras that are very similar in terms of finish and features, although it's possible that they may be in a similar league as the Konica Big Mini F (which we already compared in their respective review).
Lens: The Leica Minilux has a Leica Summarit 40mm f/2.4 lens. Very close to the 38mm of the T2, same with the aperture, f/2.4 vs f/2.8.
Build quality: The Contax T2 is robust with a good build quality, the Leica Minilux has the same premium finish, although I would venture to say that the T2 is somewhat less fragile.
Price: The Contax T2 is generally less expensive (not much) than the Leica Minilux, particularly in today's market where both cameras are considered collectors' items.
Contax T2 vs Yashica T4

As we said before, both cameras belong to Kyocera, however from different departments and maintaining different concepts of point and shoot cameras. What brings them together is their optimal performance and reliability when capturing images.
The Yashica T4 has a 38mm f/2.8 lens while the Contax T2 has a 35mm f/2 lens.
The Yashica T4 has a more basic, plastic-bodied design than the all-metal Contax T2.
The Yashica T4 offers no exposure compensation, but the Contax T2 has a +/-2 stops exposure compensation dial.
The Yashica T4 is less expensive than the Contax T2.
Contax T2 vs Olympus mju-ii

When we talk about the mju-ii, of course we are referring to the Olympus Stylus Epic, but it's always more comfortable to call it by its Japanese name. An excellent camera in a smaller format that is definitely a titan that can compete equally with the Contax T2.
The Olympus mju-ii has a smaller, plastic body.
Both have a 35mm f/2.8 lens, however the mju-ii is capable of taking closer shots (0.35m).
The Contax has an exposure compensator, and the mju-ii does not.
The mju-ii's functions are entirely electronic, while the Contax T2's functions are more manual, yet still electronically controlled.
Contax T2 photos
Some pictures taken with the Contax T2.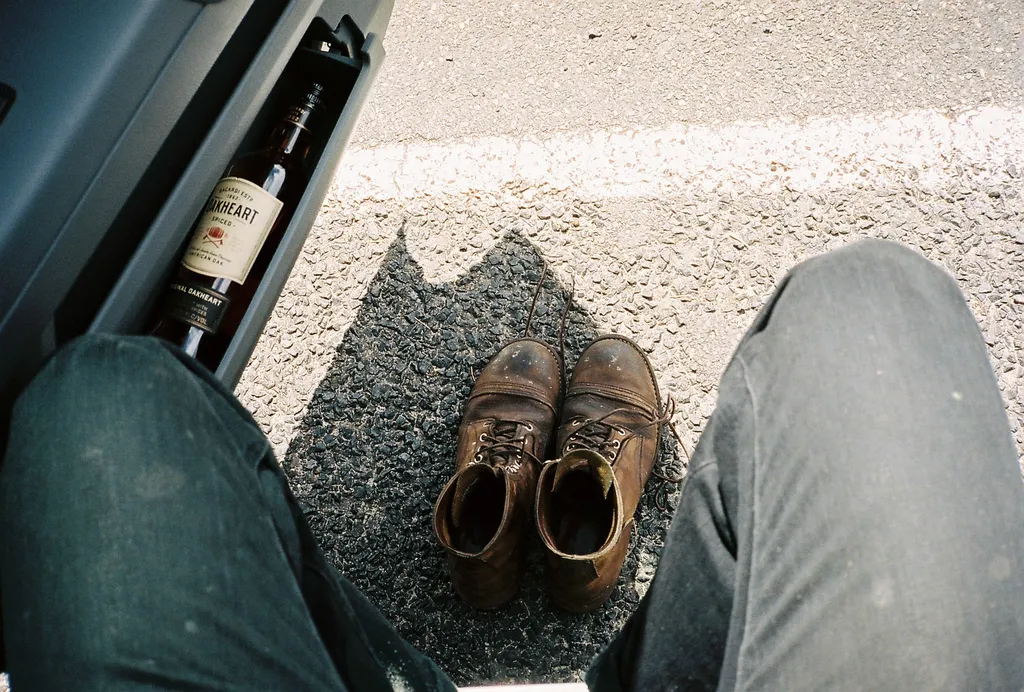 Frequently Asked Questions
How to use a Contax T2?
Like any point-and-shoot camera, it doesn't require great skill to shoot with a Contax T2; essentially, it's the basic principle of this type of camera. However, if we had to enumerate the necessary steps to do it, they would be the following.
1. Insert the film cartridge into the camera, making sure that the film leader is aligned with the red mark on the camera body.
2. Turn on the camera by setting the dial to AF mode, which is the main mode.
3. Frame your shot using the viewfinder.
4. Half-press the shutter button to focus on your subject.
5. Press the shutter button to take the photo.
6. The camera will automatically rewind the film when it reaches the end of the roll.
7. Open the back cover to remove the film and send it to be developed.
Why is Contax T2 so expensive?
Initially, the Contax T2 was a camera designed to be luxurious, due to the quality of the lens, the finish, and its features. However, it's true that when it was available in the market in the early 90s, it didn't cost as much as it does today (three times more).
There are many factors at play, but many of them have to do with good marketing. The fact that the brand no longer produces this type of camera also has something to do with it. But undoubtedly, marketing is the main reason.
Celebrities like Kylie Jenner, Milla Jovovich, or Vanity Fair photographer Annie Leibovitz are some of the celebrities who have posed with their Contax T2 in hand. Whether we like it or not, they give extra hype to the brand.
Is a Contax T2 worth it?
The camera meets high quality standards and competes with any point and shoot in its class, which is why it can't be a bad purchase. However, you'll have to have deep pockets to not feel like you're overpaying, as other cameras at the same level cost half as much (not all, but most).
Is there a 28mm version of the Contax T2?
There is only one version of the Contax T2, and it comes with the Carl Zeiss 38mm f/2.8 lens. However, the Contax T-VS, which is a zoom version of the Contax T line, does have a lens that covers that focal distance, a 28-56mm f/3.5-6.5 to be specific. (Not to be confused with the Contax TVS, which is digital).
How to turn off the flash on the Contax T2?
The flash firing is manually activated on the lens, whether for a single shot or a double shot (red-eye reduction). Therefore, in normal mode, i.e., automatic mode (2.8 on the lens, AF on the dial), the flash is turned off by default.
Conclusions
The Contax T2 is a highly versatile camera, designed to be user-friendly yet also featuring some useful manual functions such as flash modes and exposure compensation. This makes it an ideal camera for both beginners and advanced users.
Its major drawbacks are related to the price and the fact that it cannot take close-up photos. If these factors are important to you, it may not be the best option.
The T2 is a reliable and durable camera, built to last. However, if premium details and reputation are not important to you and you just want a camera that can deliver similar results in a simpler format, you could consider something like the Canon Sure Shot Supreme.
Useful links
Instruction manual: https://www.cameramanuals.org/contax/contax_t2.pdf