Yashica T4 Review: The most hyped point and shoot camera
Last Updated on February 28, 2023
Yashica (Kyocera) is a company that has produced all kinds of cameras, from TLR's, through SLR and rangefinders, to disposable cameras.
But one of the best cameras Yashica produced was the Yashica T4, a tiny compact camera capable of delivering stunning results.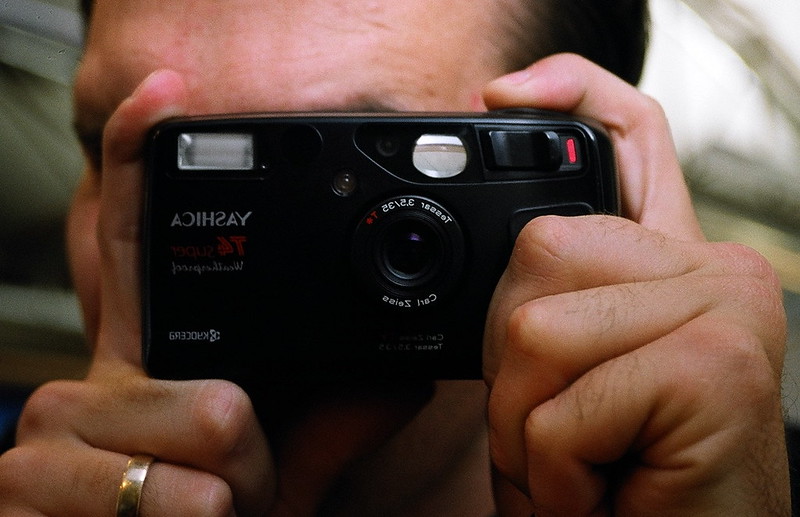 It is not a professional camera, nor does it try to be, it is a camera for snoopers thirsty for quality and practiced.
Over the years it has earned the reputation of being a "cool" camera that all the kids in the neighborhood wanted to have. This largely to photographers like Terry Richardson, who managed to boost his popularity.
Full specifications of the Yashica T4
| | |
| --- | --- |
| Year release | 1992 |
| Lens | 35mm f/3.5 four elements Carl Zeiss Tessar |
| Focus | 3-point infrared |
| Shutter speed | Auto, 1 to 1/700th |
| ISO | 50-3200 |
| Function | Electronic, fully automatic |
| Flash | Integrated flash |
| Minimum focus | 35cm (1.15ft) |
| Rewind | Auto-rewind / force rewind switch |
| Tripod socket | Yes |
| Battery | 3V CR123A lithium battery |
| DX code read | Yes |
| Body material | Plastic |
| Size | 116,5 x 63,5 x 37 mm |
| Weight | 170 g |
Lens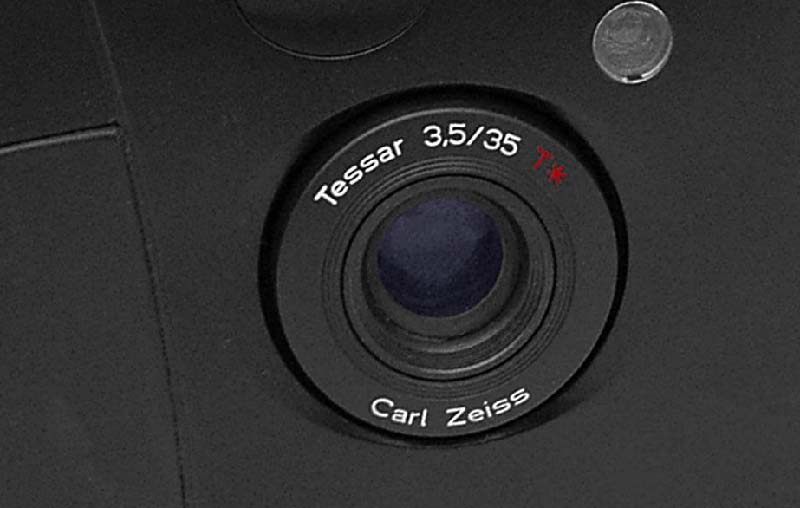 The Yashica T4 has a spectacular Carl Zeiss lens, specifically a 35mm Carl Zeiss T* Tessar with f/3.5 aperture. Which is a prototype lens by Carl Zeiss of the classic four elements that contain it (tessera, four in Greek).
The minimum focus distance is 35cm, or 1.15ft away.
Flash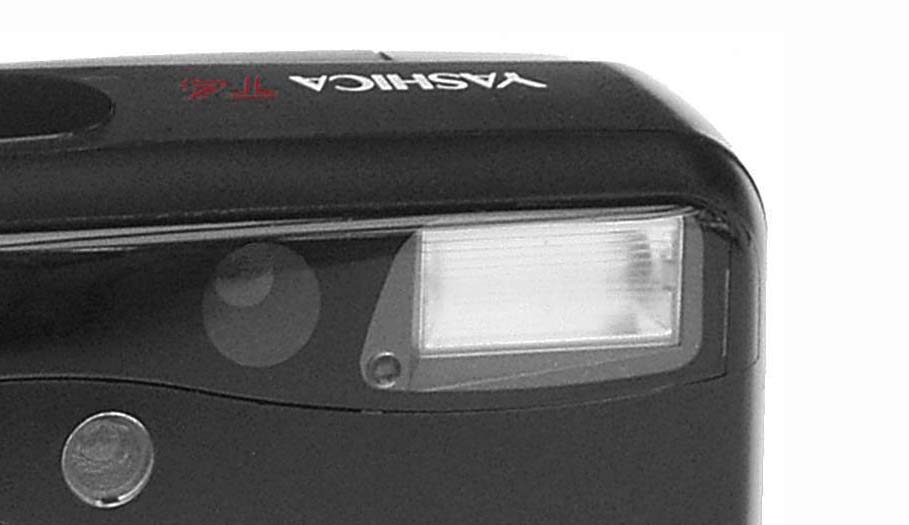 The default flash always stays on, which means the camera works with that priority unless you change it manually. When changing it, the camera will not remember the set function and you will have to activate it every time you turn it on if that is your case.
This "drawback" is also found in the Olympus Stylus Epic, one of its historical rivals and about which we will talk a little more below.
Release date
The Yashica T4 was released in 1992. Also in 1993 the Yashica T4 Super would be launched, which is basically the same camera, but with a function called "Super Scope", which is a small window reflected with a mirror in the style of the TLR's. It also came with improvements in resistance to weathering (dust and water).
Design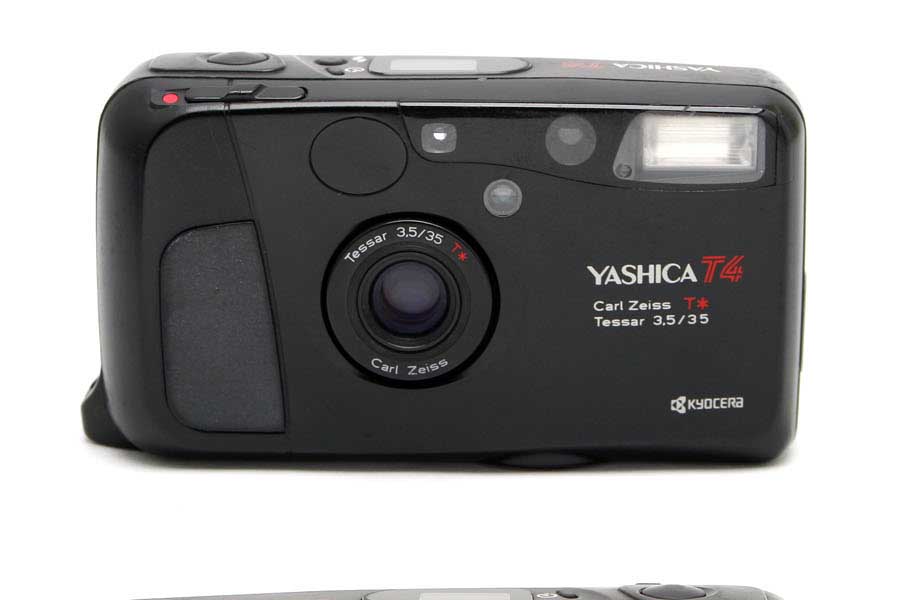 The Yashica T4 (Kyocera Slim T) has a very compact design, the lens remains hidden and protected when it is turned off, this also in terms of design gives a very elegant look.
It is also very comfortable to grip due to the rounded contour of its corners. It does not try to be a super ergonomic camera, and it is that its strength recurs in its size, with which it manages to fit in any pocket.
Battery
The Yashica T4 uses 3V CR123A lithium batteries, capable of being used for at least 15-20 reels. Which means in time from 1 to 2 years.
Competitors
You will probably guess what his two main rivals may be. Indeed, the even smaller Olympus Stylus Epic (or mju-ii) and the luxurious Contax T2. Two great point-and-shoot cameras that everyone wants to have.
Probably the Yashica T4 against the Contax T2 could not compete in terms of manufacturing materials, since it is made of titanium, considered the most noble material in terms of camera manufacturing.
On the other hand, something that the T4 can compete against the Olympus Mju-ii is in terms of size, since it undoubtedly takes the prize of being the smallest point-and-shoot camera in the world.
But precisely in the qualities in which he cannot compete with his two rivals is his strength, since on the other hand he has the best of both worlds. And it is a camera that is in the middle of these two. A mju-ii and a T2 look nothing alike, but they do look a bit like a T4.
We are not going to go into comparing the 3 types of point-and-shoot cameras, but if we are going to emphasize that they all have in common.
A great lens in front, capable of offering almost perfect images, at the level of measurement, focus and definition of the resulting image.
You may also be interested in reading the review of the Yashica T3 and see how they differ.
Yashica T4 Manual
If you want to download the instruction manual, we leave you this link where you can do it.
Sample Images