Nikon EF300 (Nice Touch 4): A P&S from another time
Last Updated on July 20, 2023
Within the vast world of analog photography, there are forgotten cameras that deserve to be rediscovered and rescued from basements or display counters. One of them is the Nikon EF300, also known as the Nice Touch 4 in the US. In this analysis, we will explore in detail the features and performance of this point-and-shoot camera manufactured in China in 1997.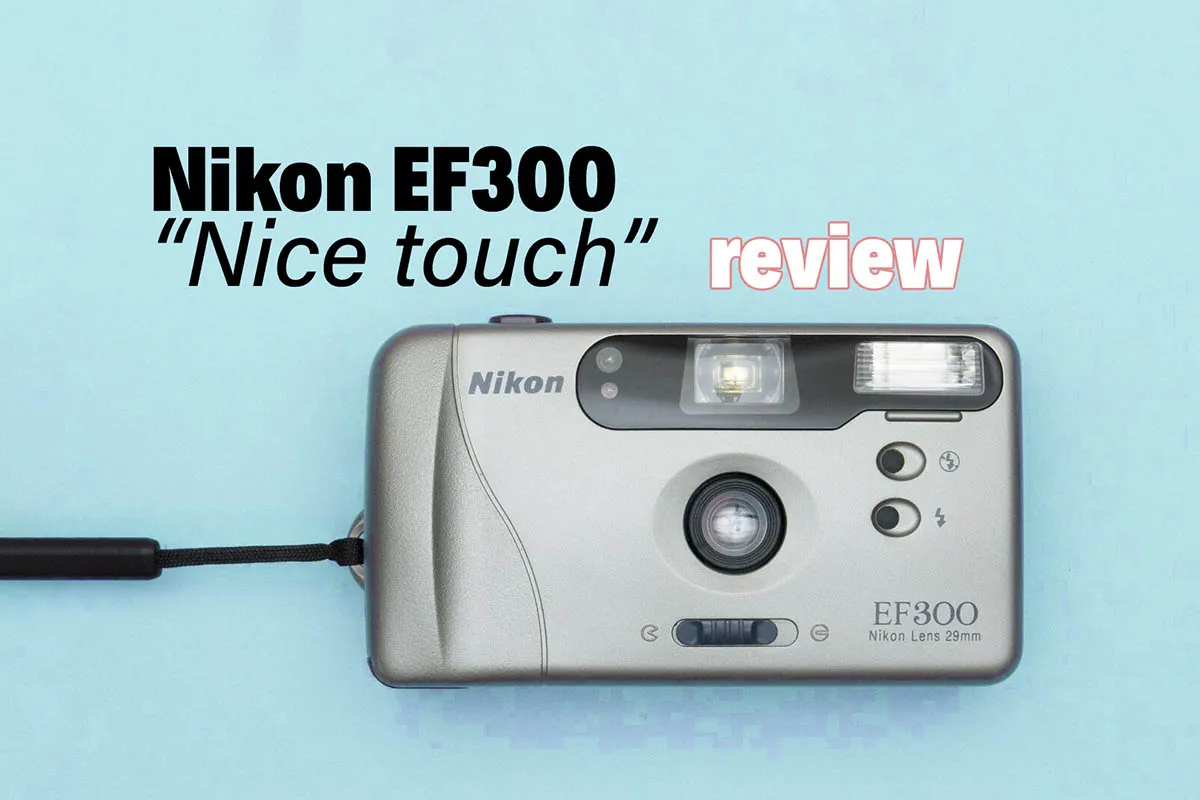 Specs
| | |
| --- | --- |
| Model | Nikon EF300/Nice Touch 4 |
| Country of Manufacture | China |
| Manufacturing Year | 1997 |
| Camera Type | Point and Shoot |
| Film Type | 35mm |
| Max Number of Exposures | 36 |
| Format | 24 x 36 mm |
| Advance/Rewind | Electric motor |
| Sensitivity | DX 100/200 or 400 ISO |
| Shutter Speed | 1/125 |
| Lens | 29mm f/4.5 |
| Focus | Fixed |
Origin and Manufacturing
The Nikon EF300 (Nice Touch 4) was released in 1997, produced in Nikon's factories in China (as were all their cameras). Although it did not receive the same attention as other flagship models, this point-and-shoot camera was massively marketed for the "domestic" sector, resulting in numerous units still scattered around basements.
Design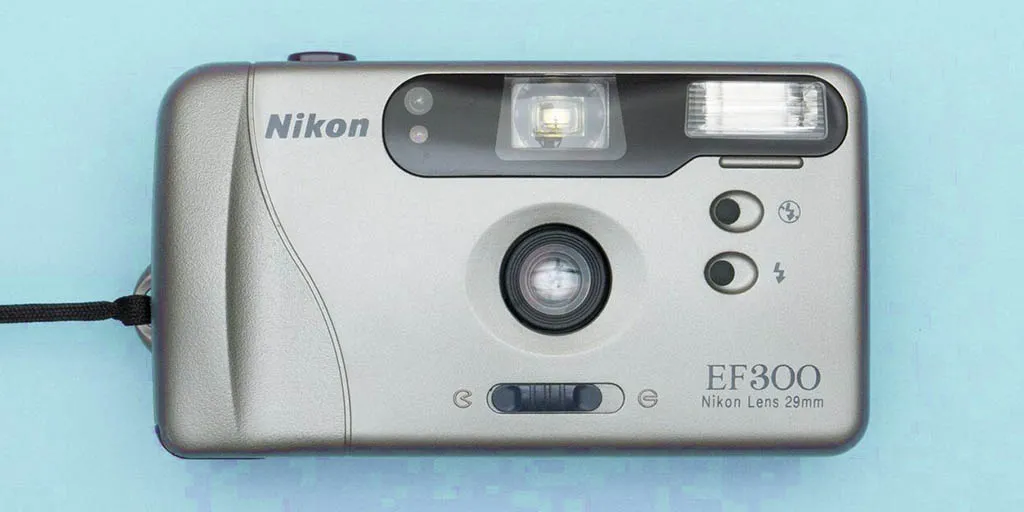 The EF300 is a compact camera made entirely of plastic, designed to offer the simple capability of taking photographs. It uses 135 format films, meaning the good old 35mm rolls. It has the standard dimensions of a point-and-shoot camera. Configurable options are related specifically to the ability to use flash or not, and these options are located on the camera's front. Additionally, it includes a slider to open and close the lens cover.
The film advance and rewind are powered by an electric motor, a standard feature for compact cameras of the 90s. The film sensitivity can be set through the DX code reading for 100, 200 or 400 ISO. It is not possible to manually set the ISO or use film with ISO higher than the mentioned ones.
Shutter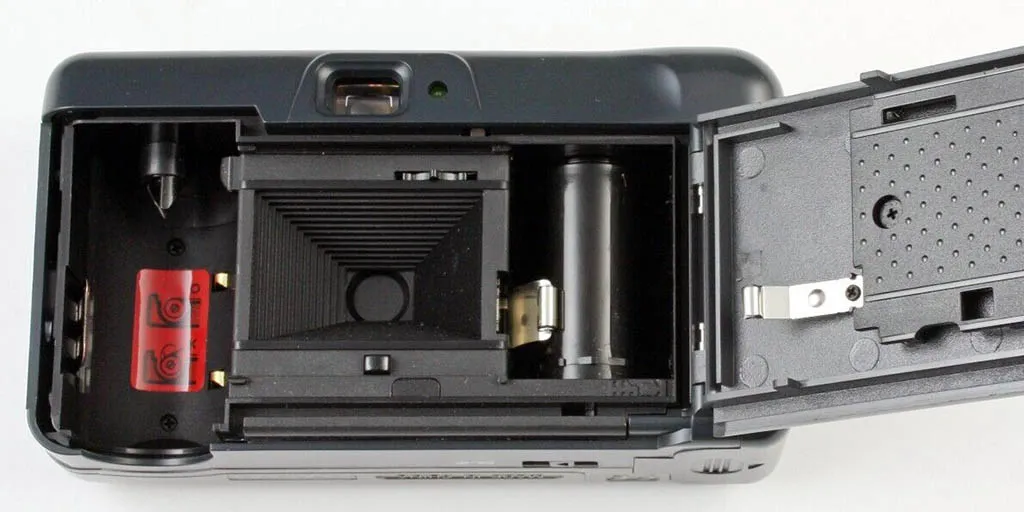 The Nikon EF300 features a central shutter that offers a fixed speed of 1/125, a common speed for these types of budget-friendly cameras. It won't be a problem for typical everyday situations like portraits or landscapes. Just don't expect to freeze moving images unless you're going for an artistic purpose…
Lens and Focus
The lens of the EF300 is a wide-angle with a fixed focal length of 29mm, sufficient for capturing landscapes or group scenes. The maximum aperture of f/4.5, while allowing for some flexibility in focus, takes away some points when shooting in low-light situations, as expected.
It does not have autofocus as such, and given the quality of the lens it comes with, it probably doesn't need it. The closed aperture will do a decent job in most situations.
Image Quality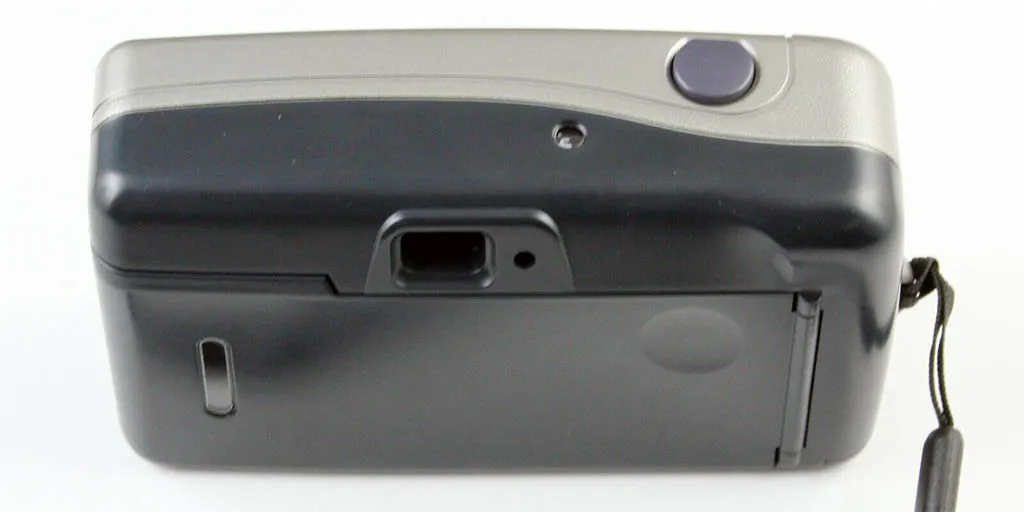 The Nikon EF300 is not the type of camera to expect great technical results, especially with its plastic lens. The level of sharpness it can produce is generally "acceptable" and that's about it.
If you want to get interesting images with a camera offering limited features, you'll have to rely on your creativity.
Usability
The simplicity of the EF300 could be one of its main advantages for the right person. Whether for someone who enjoys experimenting (anyone with the impulse to do so) or for a person wanting to try analog photography casually and with a sense of "let's see what happens." Technical specifications are not a determining factor in appreciating a good photograph, and many of us would probably agree on that.
Sample shots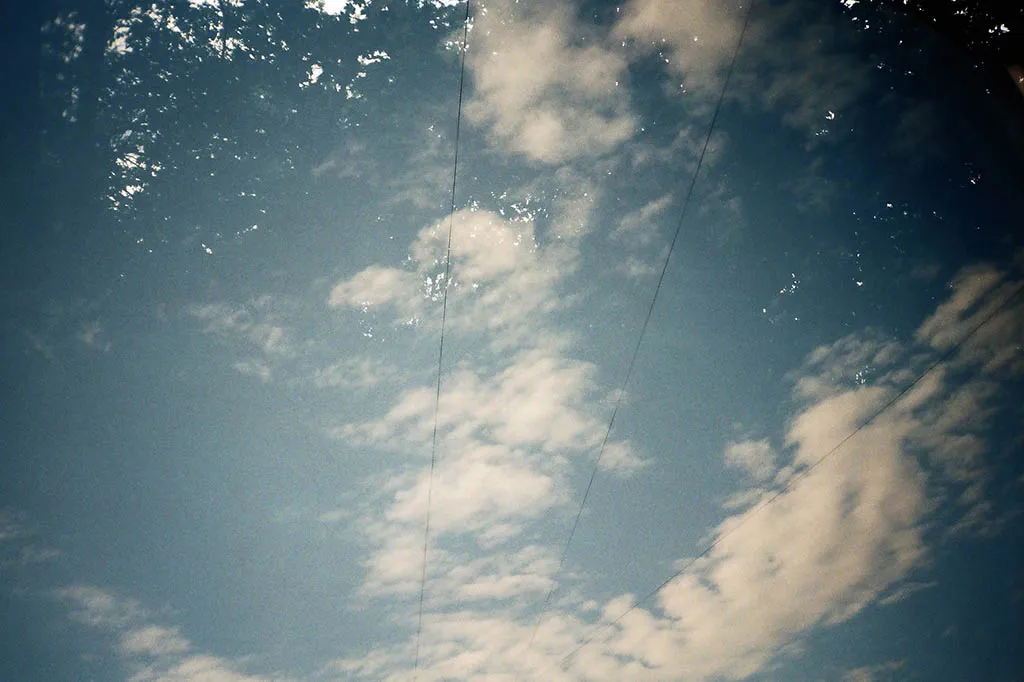 Assessment of the Nikon Nice Touch 4
The Nice Touch 4 is a point-and-shoot camera that belongs to an extensive list of forgotten cameras. Cameras that were never intended for "serious" enthusiasts (quotations well placed) but in these nostalgic times, they might find a new life. The best thing about it is that it's very cheap (almost free), giving you the freedom to shoot with it and experiment. Don't be afraid of success 😉