Vivitar PS 35 Overview: A Modest But Reliable P&S
Last Updated on November 9, 2023
The Vivitar PS:35 Auto Focus 35mm is a straightforward, affordable point-and-shoot film camera that harks back to the mid-1980s in both design and functionality.
Manufactured in Korea, it offers a no-frills approach to point-and-shoot photography, making it an excellent choice for beginners.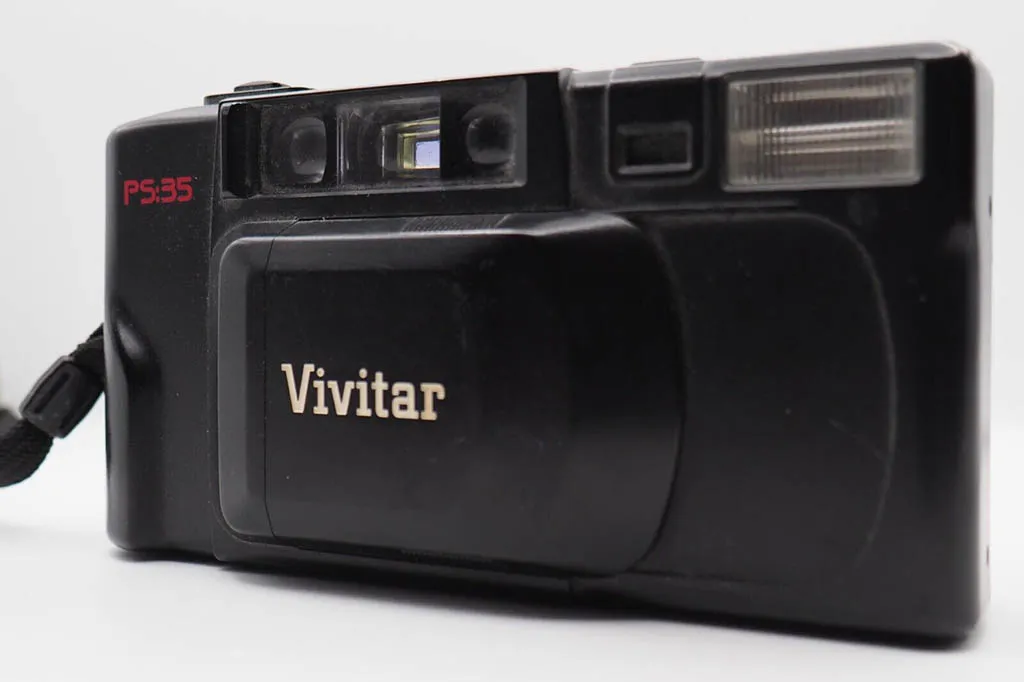 Vivitar PS 35 Specs
| | |
| --- | --- |
| Year Release | 1986 |
| Film Type | 35mm film |
| Lens | 35mm f/3.8 |
| ISO Control | Manual ISO control |
| Film Advance | Automatic film advance with motor winder |
| Flash | Built-in flash unit with on/off button |
| Flash Ready Indicator | LED indicator for flash readiness |
| Focusing System | Automatic focusing |
| Exposure Control | Automatic exposure |
| Exposure Indicator | Exposure indicator in the viewfinder |
| Power Source | 2 x AA batteries |
| Film Rewind | Manual rewind slider for film rewinding |
Features
The camera is equipped with a 35mm f/3.8 lens, allowing for reliable image capture in various lighting conditions. Its manual ISO control provides flexibility for adjusting to different film speeds. Additionally, the automatic film advance motor winder simplifies the process of advancing your film, reducing the need for manual winding.
A key feature of this camera is the built-in flash unit, which can be activated with the flash on/off slider. A flash ready indicator informs you when the flash is prepared for use. While the flash is not of the pop-up variety, its activator is easy to locate, ensuring a quick response when needed.
The camera's automatic focusing and exposing capabilities streamline the photography process, enabling you to concentrate on framing your shots. To monitor your exposure, there is an exposure indicator on the left side of the viewfinder, providing essential information at a glance.
Operated by 2 x AA batteries, the Vivitar PS:35 is convenient and accessible. Its design, which evokes the aesthetics of the Yashica T3 (which would be released two years later), offers a classic and timeless look. While predominantly available in black, some versions are available in maroon and grey, providing a touch of variety to cater to different tastes.
Vivitar PS 35 Photos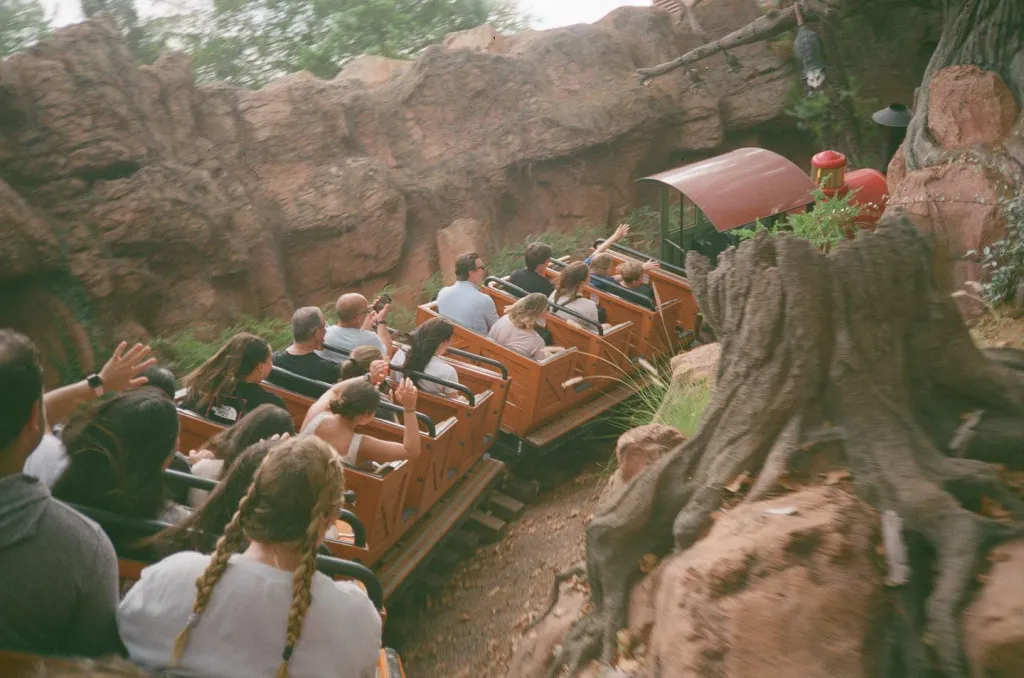 Approximate Price
Between $20 to $50 bucks.
The PS 35 is still known as a simple but practical camera for beginners. Its ease of use and affordable price make it a great option for those starting in point-and-shoot photography.